Mitchell Starc, Australia and Royal Challengers Bangalore's star fast bowler, has apparently messaged a Virat Kohli fan account on Twitter instead of messaging the Indian captain, in a perceived attempt to ensure he's on his IPL captain's good books.
After his comments post the series win against Australia on Tuesday, where he said his equation with Aussie cricketers has completely changed, Kohli took to Twitter to clarify that things were blown out of proportion. He added that he was only referring to a handful of Australian cricketers and not the entire team.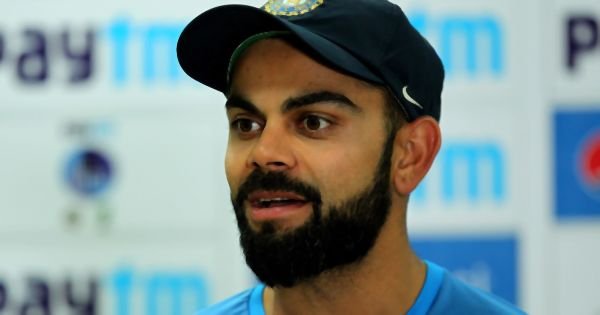 Starc, who missed the second half of Australia's four-Test series, will also miss the IPL to recover from yet another injury. But he seems to have made an attempt to ensure things are alright between him and his IPL skipper, in a cheeky message — but seems to have sent it to the wrong person.
Here's the full text of the alleged "direct message" (or DM) from Starc which was sent to @imVkohlli instead of @imVKohli. 
"Hey friend  Hopefully I don't have to look for a new IPL team?? Media hey, haha. Didn't get a chance to have a proper catch up mate but congrats on the series and your summer personally. I hope that shoulder is on the mend and not too bad. Good luck for the IPL. Here's hoping to [sic] an RCB win. Cheers mate"
Here's a screenshot of the tweet and this person's response.
Kohli on Tuesday said he no longer considers Australian cricketers his friends after being targeted both on and off the field by them in a fiercely-fought Test series that his team won.
Kohli had stopped short of calling Steve Smith a cheat for his 'DRS Brain Fade' moment after which a section of Australian cricketers (current and former), along with their media targeted the Indian captain, going as far as to compare him with controversial US president Donald Trump.
He later took to Twitter to clarify his comments.
Seems like another Aussie cricketer suffers a brain-fade, eh?
Editor's note: We reached out to the fan account to confirm if they got the message from Starc and they did – since they were following Starc, the Aussie was able to send them a DM. However, it is worth noting that there is no other way to verify this fan account's version of events. Neither Kohli nor Starc have commented on the same.