The thing about midfielders is that we often forget to appreciate them. Only when they aren't around do we realise their importance. But Luka Modric, the man from Croatia, is different. He shows his importance every time he plays. Because football and family, that's all he cares about.
As of now, he's at the heart of the biggest club in the world – Real Madrid. He's coached by perhaps one of the greatest technicians of all-time and he plays alongside some of the best this generation has to offer. To be the commanding general in that elite company, takes balls – both literally and metaphorically, if you know what I mean. That kind of toughness can't be trained into you.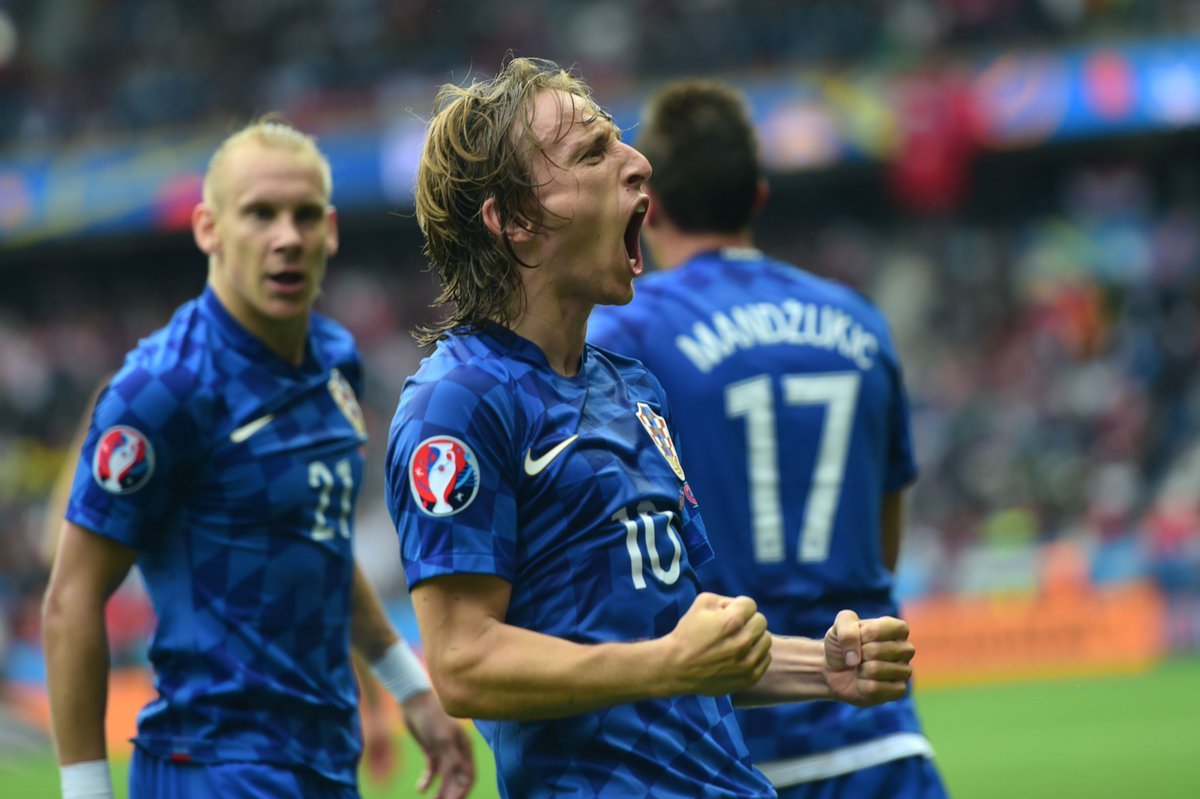 Life is a war, they say. The Croat actually lived through one. His village of Modrici was regularly bombed and raided by troops. Locals would die everyday from shells and mines. When the family moved to the city of Kolovare, they took refuge where many like them did. In the biggest hotel in town. 
Don't be confused. This wasn't like your regular hotel stay. The town was regularly bombarded. Even the hotel's parking lot had craters and holes. But that was young Luka's training ground. Apart from the lobby, of course.
When a worker saw him playing with a ball in the parking lot, he phoned the director of a local club called NK Zadar. The man liked what he saw and Luka's family moved to a hotel closer to the training ground.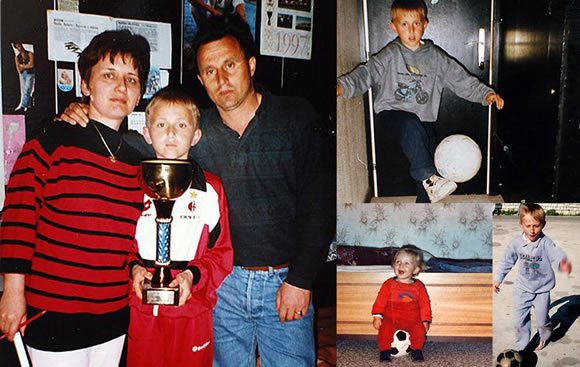 You'd think the training session would be a relief from the constant stress of survival. But it was far from it. The football field used to turn to a battlefield in an instant. Air raids and mortars were a regularity and Luka and his teammates had to run for cover to save themselves. 
All these things readied him for greater challenges. I'd imagine him talking to someone and saying "Forget evading tackles, I dodged bombs." Maybe he did say that. But knowing him, the humility of the man won't let him show off. All that he leaves for the pitch where he turns into a wizard, one step ahead of everyone. He doesn't show off. He simply plays.
After a few stints in his homeland as well as in Bosnia, where racial slurs were a regular gift from players and fans on the field, he was wanted by bigger and better clubs. Though his physicality was always questioned as he forever remained lean and thin.
But he didn't need muscle or mass. He needed his head, that wonderful brain of his hidden under that flowing blonde hair. Much like his playing style. Free flowing like a calm wind.
Tottenham Hotspur, in England, was where he was noticed by the world. Madrid was where he conquered the world. As of now, he is unmatched by many greats of his generation. Still lean, still thin. He rules the ground. The world seems right with the ball at his feet. 
And there are no bombs, there's only beauty. The beauty of Luka Modric.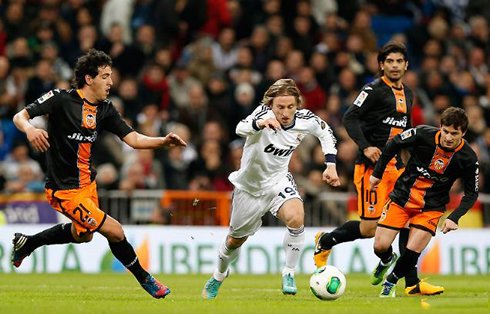 Off the pitch, he has constructed a small home for his family. When asked about the size, his answer was simple. "There's only four of us. What are we supposed to do with the five or six rooms we don't use?"
It's not about what he can afford to do. I'm sure he can afford to dribble past 10 players, nutmeg the keeper and back heel the ball into the goal. Trust me, he can. But he doesn't. Why? It's not about the flair. It's about doing the simple things right and making difficult things look simple. How do you do that? Ask the man who survived war playing football.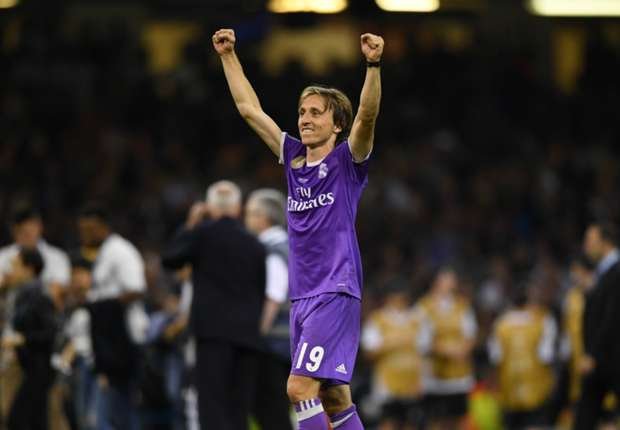 In 1991, Luka was killed on the streets of Modrici. His 6-year-old grandson found refuge in the beautiful game. 26 years on, he's playing it ever so beautifully. Years down the line when they talk about the greats from this generation I hope they talk of this brave heart – the kid from Modrici, who went from dodging bombs to dodging tackles, carrying his granddad's name ever so proudly – Luka Modric, the midfielder.