Boxing legend Floyd Mayweather and mixed martial arts icon Conor McGregor confirmed plans for a long-awaited showdown on Wednesday, triggering both criticism and anticipation for what is set to be one of the richest fights in history.
Mayweather and McGregor — kingpins of their sports — will climb into a boxing ring to face each other at Las Vegas's T-Mobile Arena on August 26.
The 40-year-old Mayweather will be aiming to reach the 50-0 milestone while McGregor is a heavy underdog in the 12-round boxing match. A victory for the Irishman would be a monumental upset.
"Floyd is the greatest of all time and Conor is the master of our sport," MMA promoter Dana White said. "I thought it would be an impossible deal to do, but it was the right fight at the right time and we got it done."
Leonard Ellerbe, chief executive of Mayweather Promotions, said the boxer's team decided to end his 23-month retirement because the clamor for the 154-pound showdown had been impossible to ignore.
"There is not one place I go to with Floyd where he doesn't get asked the question, 'Floyd are you going to fight Conor McGregor?' All Floyd thinks about is fighting Conor McGregor and whipping his ass," Ellerbe said.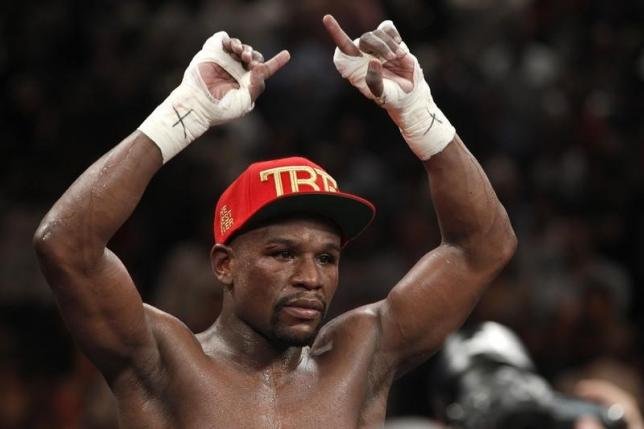 Mayweather announced the fight on his Instagram account with a graphic saying "IT'S OFFICIAL!!!" showing pictures of both fighters and listing Las Vegas as the location while McGregor sent out an earlier tweet stating "THE FIGHT IS ON."
"Floyd said '154 is no problem, I don't want a catchweight,'" Ellerbe said.
McGregor is the top pay-per-view draw in UFC while Mayweather had been the money-spinner in some of boxing's biggest bouts, including matchups with Filipino legend Manny Pacquiao and US star Oscar De La Hoya. Mayweather earned $250 million for his fight against Pacquiao.
"There is a different feel from the Pacquiao fight, Ellerbe said. "It is the unknown factor (of fighting a MMA star)." 
Neither Mayweather nor McGregor have competed this year. Mayweather retired from pro boxing in 2015 after defeating Andre Berto, while McGregor (21-3) defeated Eddie Alvarez in November 2016.
White said the key to finalizing the fight was luring Mayweather out of retirement.
"Everybody is happy with this deal," he said. "Nobody is bummed out."
The boxing format heavily favors the undefeated Mayweather (49-0, 26 KOs), whom many consider to be the best pound-for-pound fighter in the world.
McGregor, 28, will be entering unknown territory as he has not stepped into a boxing ring since he was a teenager.
– Inexperienced -Despite having little or no boxing experience, White insists his MMA client McGregor is confident of victory. McGregor is UFC's only simultaneous two-division champion.
Ellerbe said Mayweather can't afford to take McGregor lightly.
"I have seen Floyd buzzed in a fight. Things happen in these kinds of fights," he said. "Floyd is 40 and he has to prepare. We would be a bunch of damn fools to sit around and sleep on this."
Although there will be no titles on the line, the fight will provide an opportunity for both to cash in financially.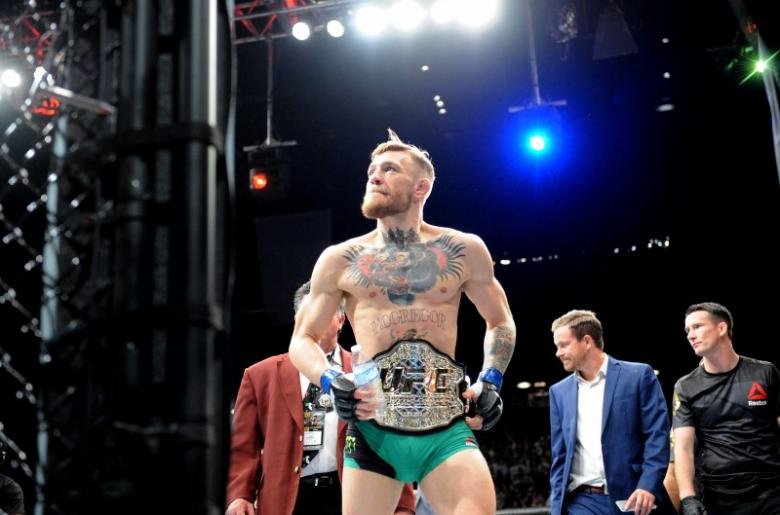 The event is expected to be a pay-for-view blockbuster, and organizers are hoping it can challenge the 4.6 million pay-per-view buys for Mayweather-Pacquiao.
Stephen Espinoza, executive vice-president of Showtime Sports, said fans will buy the pay-per-view for the fight because of the novelty.
"The sky is the limit," Espinoza said. "There is nothing to compare it against. No one has seen this type of competition in the ring." 
Not everyone will be excited to see a Mayweather-McGregor exhibition match, however, especially considering that McGregor is a 25-1 underdog.
Boxing champion-turned-promoter De La Hoya had already dismissed the planned fight as an embarrassment for boxing. News of the fight on Wednesday also triggered waves of scorn across social media, with many branding the bout a "freak show."
Espinoza was unmoved by the criticism, however.
"This is not a referendum on the sport of boxing," he said.
White said McGregor would be training for the fight in his homeland with Irish boxers. Promoters are hoping the trash-talking McGregor can sell tickets.
In his last fight, McGregor won the lightweight title from Alvarez in November 2015 in UFC's first Madison Square Garden card.
McGregor received a California boxing license last year, but is still waiting for his Nevada application to be approved.
Feature image: Reuters