The Australian cricket team and the Australian media may not be in love with India skipper Virat Kohli, but former Aussie cricketer Michael Clarke has some really nice things to say about the Indian cricketer.
Kohli was involved in various controversial incidents with the members of the Australia team during the series played between the teams earlier this year. The Indian captain also accused the opposition team of cheating after the Bengaluru Test. 
The Australian media was critical of the player throughout the series and even compared him to US President Donald Trump.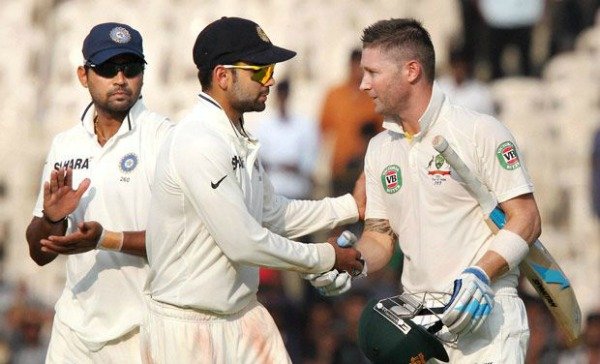 Clarke, however, rubbished questions of Kohli's unpopularity in Australia. 
"I disagree that Virat doesn't have too many fans in Australia. I think Virat has a lot of Australian spirit in him," Clarke was quoted as saying by Cricbuzz. 
"To be honest, he plays the game really tough and is really competitive on the field, but he is a nice guy off the field. So when people get to know Virat, they realize that what they see on the field is just his competitive spirit. I can't think of any Australian cricketer who wasn't like that every time we walked out on the field. I certainly think there is respect for Virat in Australia."
Clarke also revealed that he shares a very good relation with the Delhi cricketer.
"You probably are not going to read the positive stuff (about Virat) in the Australian media though. They all want to write a negative story. But I have a great relation with him and I think he is respectful," Clarke added.
Feature image: Twitter