Milind Soman has been ruling our news feeds for the past week or so courtesy his participation in The Great India Run – a two-week long marathon where he is running from Ahmedabad to Mumbai. He is supposed to end his run and reach Mumbai on August 4.
Not that the Iron Man needs any more motivation to continue running, but he did have some inspiring company alongside himself. His mother. Yes, his 75-year old mother, Usha Soman decided to run for a bit on the final leg of her son's marathon.
As if that was not enough, she decided to do it while wearing a saree, and she ran barefoot.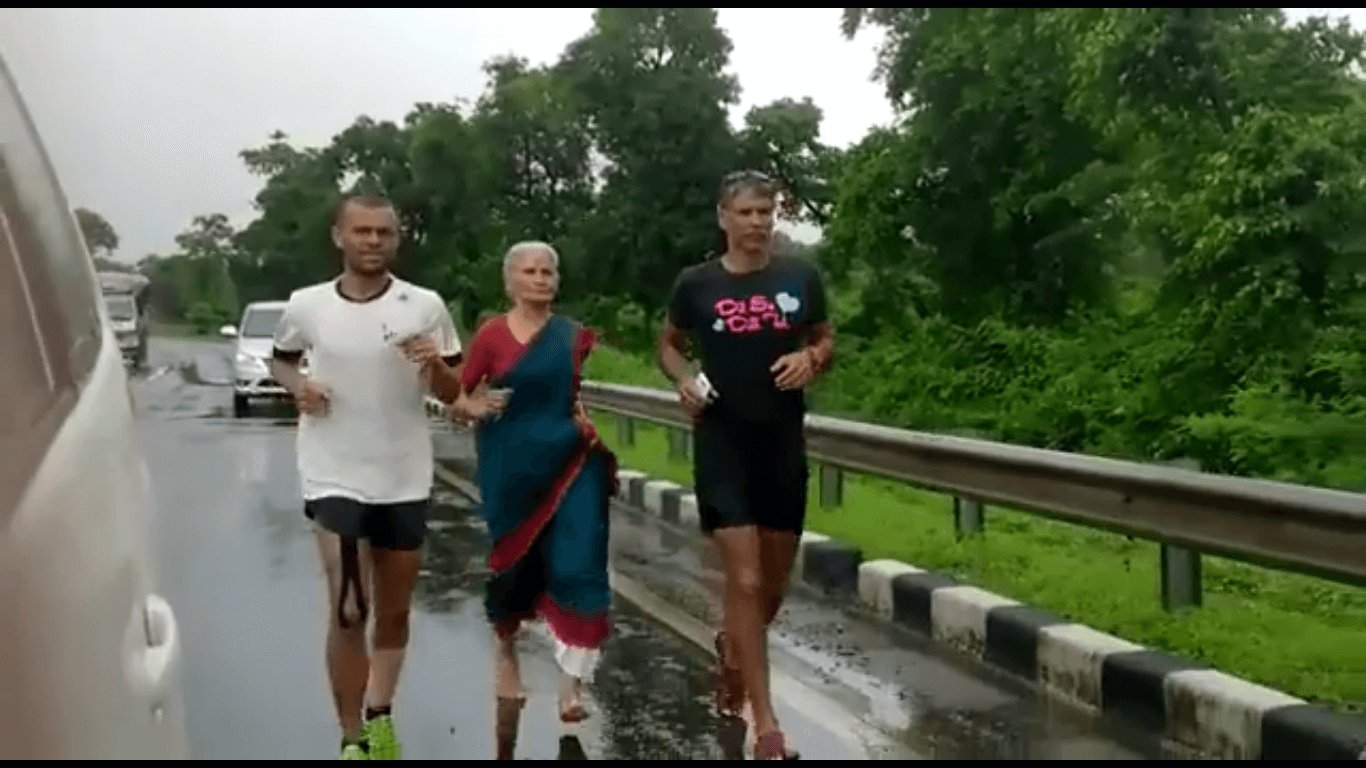 Here is a video of her running alongside her son. And this should be enough for you get up your lazy ass and start doing something. 
Also, this is not the first time she is doing something that people half her age would struggle to do. In 2014, Usha Soman walked 100 kilometres in under 48 hours for a fund-raising charity event.  
We now know where Milind Soman gets his running genes from!