It usually works the other way around in India. The child wants to pursue a sport, but parents dissuade him/her and make them do something more 'traditional'.
But things were slightly different in Mithali's case; she wanted to become a Bharatanatyam dancer and for eight long years, she went for classes. Her parents, however, especially her father who was in the Air Force, wanted her to play cricket. So at the age of 14, Mithali stopped dance to pursue a career in cricket.
Let's just say, Mithali Dorai Raj is not your average, everyday Indian girl.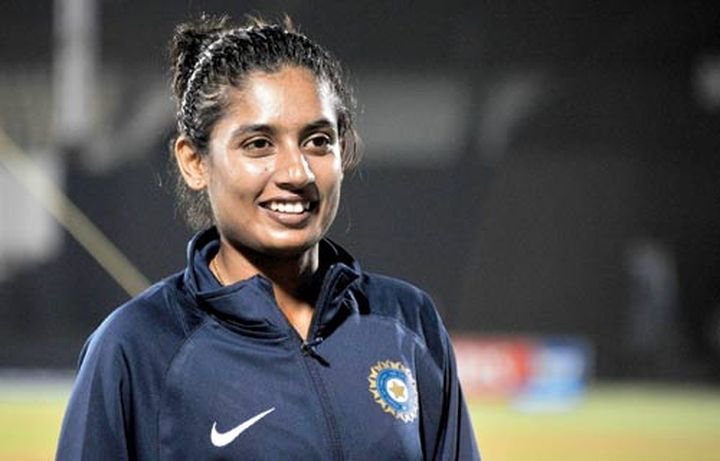 But how well do we know the captain of the Indian women's cricket team?
Mithali is the first Indian and second woman worldwide to score in excess of 5500 ODI runs, she has been part of 4 Asia Cup triumphs, has been awarded the Arjuna Award (2003) and the Padma Shri (2015), and that's just the traditional Wikipedia intro. 
There's a lot more to the 34-year-old.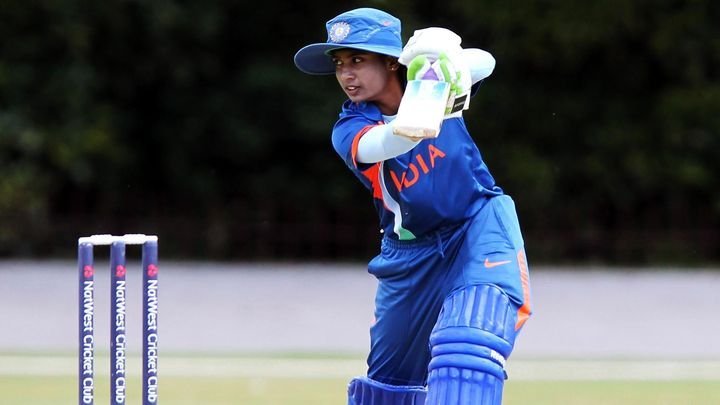 Mithali started out professionally as an all-rounder: a traditional right-handed batter and a leg break medium pace bowler. But considering the rate at which she was scoring, the focus slowly shifted solely towards her batting.
She made her ODI debut at the age of 17 and was soon a constant fixture in the Indian Starting XI. At 19, she stole the headlines with a swashbuckling 217 in a Test match in England – a then world record individual score by a woman cricketer.
Today, she's played 177 ODIs for India, averaging  48.82. She averages 51 in Tests and has also represented India in 63 T20 internationals.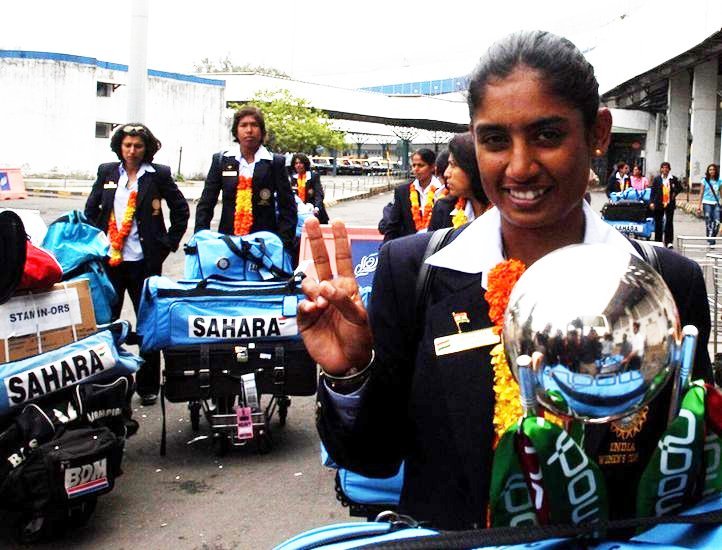 Despite being consistent with her batting, the captain's armband has not always stayed with her. Captaincy has always shuttled between Jhulan Goswami, Anjum Chopra and her. But Mithali is unperturbed. "As long as I am playing for the country, it does not matter whether I am the captain or not. I am beyond that phase. When you are young and have been appointed captain of the national team, you feel that edge that 'OK, I am leading the Indian team', but once you have played for 13-14 years, then there is much more to it than just thinking that I am back as a captain."
"I can't talk from the selectors' perspective, but as a player, for a young team it definitely has to have one captain, maybe for a couple of seasons or so because young players take time to adjust," she adds.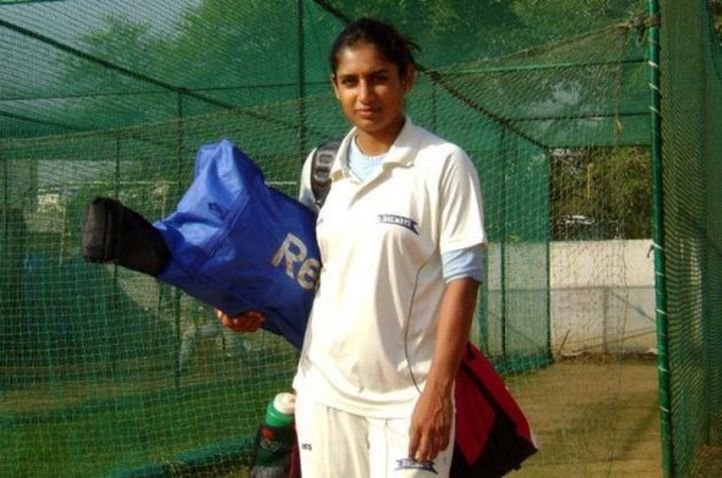 People are always of the opinion that women cricketers should be paid and treated just like men, but Mithali is not jumping on that bandwagon. She understands that there is a stark difference. "A lot of people say that we should also get paid the way men cricketers do, but my views are different. Men's cricket is doing really well, they are getting the revenue in, they make the game interesting and there are so many people who are ready to pump in money in for them. Just because men's cricket is earning we can't expect the BCCI to give us that much money."
More matches, not more money, is the need of the hour, according to Mithali. "The number of games we played are very few. There is no organised calendar for women's cricket like there is for men. There is a gap of almost a year (between tournaments). In a year's span, international standards of cricket just goes up. There should be more tournaments and they should also be spaced out properly."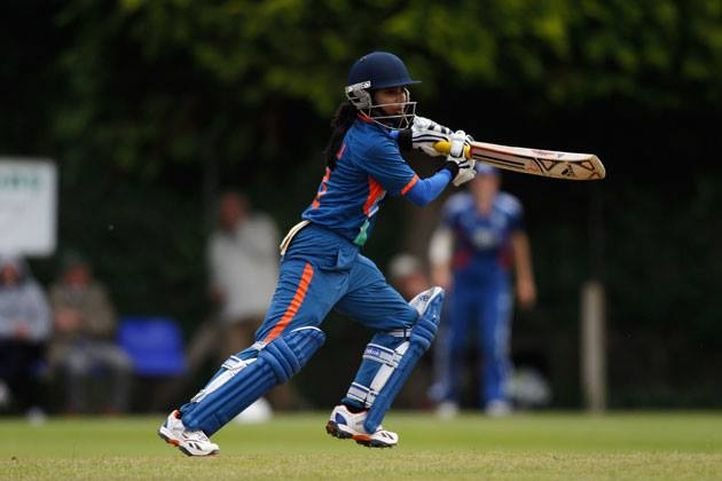 Many sportspersons get embroiled in controversies and politics. In a bid to make change and to fight for their rights and everything else they believe they deserve, they take on the authorities and end up destroying their careers. Mithali, however, has steered clear of all this and kept her focus on on-field matters.
That doesn't mean she hasn't fought for change. She has made a big change in women's cricket in India, one run, one victory and one statement at a time.
Ahead of the upcoming Women's World Cup, she was quizzed by a reporter as to who her favourite male cricketer is. This was her response:
"Do you ask the same question to a male cricketer? Do you ask them who their favourite female cricketer is? I have always been asked who's your favourite cricketer but you should ask them who their favourite female cricketer is."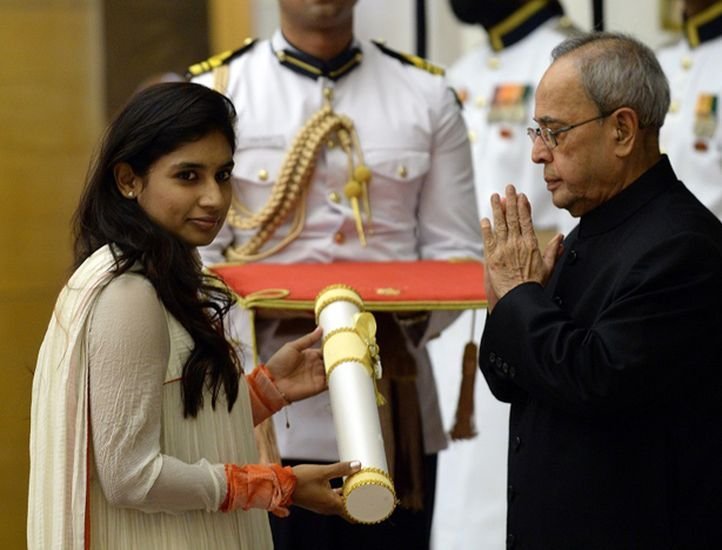 In 2015, she received the Padma Shri, an award she says was a 'pleasant surprise'. "When I was pitted against Virat Kohli, I gave up because when you compare us with men's cricket then we think that we may not get it. So I was not expecting it, but it came as a pleasant surprise," said Raj.
In April the same year, she became the first female cricketer to get recognition as Wisden India's Cricketer of the Year.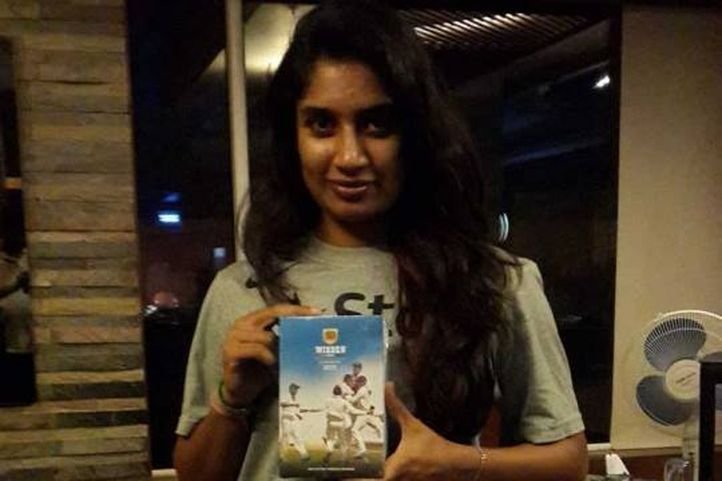 There are no inroads on the marriage front, but Mithali is in no hurry. 
"I consider marriage to be one of the most sacred institutions and I have to know exactly what I'm getting into. An arranged match is out of the question. The person has to accept me exactly the way I am. He must not expect me to be a typical homemaker. I'm an independent woman – financially and emotionally – and only a person who understands this aspect will be my choice," says Raj.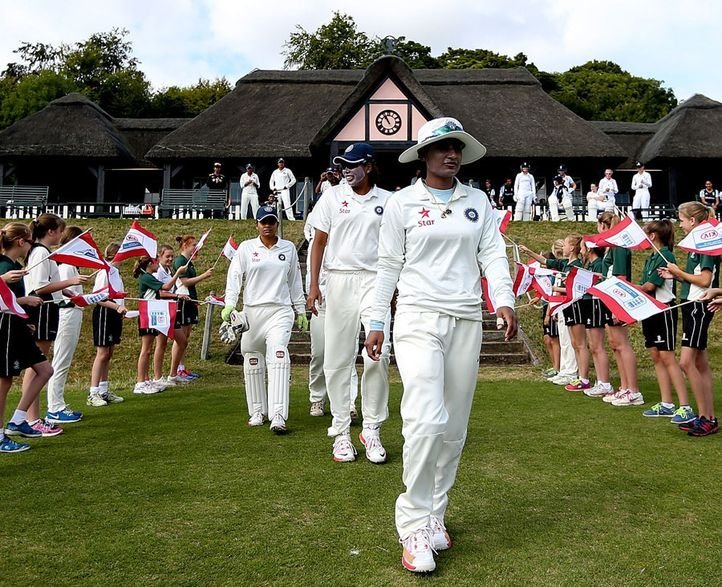 At 34, Mithali is preparing for what will be her fifth and, in all likeliness, final World Cup. And she wants to make it a memorable one. "So it could be our last World Cup, and I would definitely suggest to Jhulan to enjoy ourselves rather than piling up expectations of performing. It's natural that we want to perform exceptionally well in the World Cup knowing that this would be our last, but we shouldn't forget to enjoy this platform."
Mithali and Co. will kickstart India's 2017 Women's World Cup campaign with a match against hosts England at 3 PM IST on Saturday, 24th June. 
Be sure to get behind them!
Masthead image sourced from Cricinfo