With 97 points, Jurgen Klopp's side will go down as one of the unluckiest teams to not win the title. Despite the heroics, Manchester City claimed their 4th title by surging a point ahead and finishing on mammoth 98 points.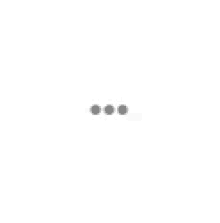 But if you think you've seen it all this season, you haven't probably paid attention to other eventful endings, which took the title race to the last gameweek. 
Let's take you down the memory lane looking at some of the exemplary seasons in the Premier league and the English league that preceded it. 
1. 1994/95 - Blackburn Rovers crowned champions despite going down in the final game as fellow title contenders Manchester United were held by West Ham. 
A last day heartache for Manchester United as Kenny Dalglish's Blackburn Rovers secured their first title since 1913, pipping United by a single point. Rovers finished with 89 points, 1 ahead of Manchester United, despite going down away at Anfield to Liverpool. United on their part couldn't topple West Ham as the game ended 1-1, taking away their title.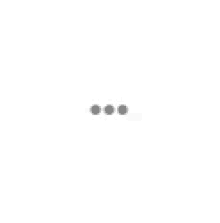 2. 1998/99 - Manchester United finally prevailed over Arsenal & Chelsea securing the title by a single point. 
The famous treble winning season for Manchester United may not have actually been so historic, if not for their heroics on the final day of the season. Going head to head the entire season with the Gunners, United had to turnaround a one goal deficit against Tottenham to deny Arsenal a final-day title present. United secured 79 points, followed by Arsenal (78) and Chelsea (75).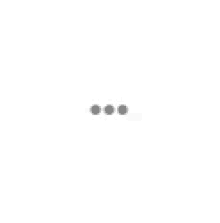 3. 2007/08 - Needing all 6 points in the last 2 games, United finally blew the lid open by winning both games and staying on top by 2 points. 
Another season, another Manchester United title - but this one went ablaze till the very end. United were being troubled by constant pressure from Chelsea just beneath them in the table and that ruffled some feathers. United needed 6 points from the last two games to secure another title. They proved their mettle by doing exactly that, beating Wigan 2-0 in the final game to secure another EPL trophy under Sir Alex Ferguson.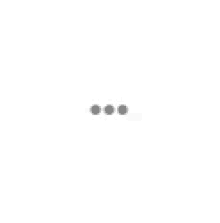 4. 2009/10 - Staggering 103 goals from Chelsea, including a 7-0 thrashing of Wigan on the last day crowned Chelsea champions but only just. Till the last gameweek Chelsea led only by a point and had to win their final game to clinch the title. 
Almost a decade ago, Chelsea halted United's run of three consecutive titles by blowing apart Wigan Athletic 7-0 in the final game of the season. This not only ended United's supremacy but also secured a first EPL title for Carlo Ancelotti. Chelsea marched to the top with 103 goals in the entire season, scoring 7 or more goals for the fourth time. Though it was a nervy end with Manchester United just a point behind after the final gameweek.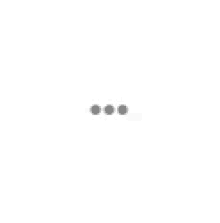 5. 2011/12 - Level on points, City's dramatic come-from-behind win against QPR gave them the title, but only on goal difference. 
One of the best if not the best ends a football season, Manchester City secured the title in the nick of time, scoring 2 goals against Queens Park Rangers (QPR) in the last 5 minutes to turn around their season from 2nd to 1st. Manchester United were on top after playing their 38th and final game but City had other ideas despite trailing to QPR until the very end. A screamer from Sergio Aguero sealed the fate as City won on goal difference. The same season United had lost 1-6 at home to City.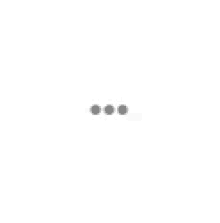 6. 2013/14 - The league's lead changed hands 25 times before Manchester City could finally suppress Liverpool's challenge. An infamous slip from Gerrard ensured City were on top in GW 37. 
Not particularly a final-day debacle, but Liverpool had themselves to blame for not securing their first EPL title in the 2013/14 season. After losing to Chelsea 2-0 away, a 3-3 draw at Selhurst Park against Crystal Palace earlier dashed away any hope of going joint-top with City. Needing a miracle that never came, Liverpool finished second as City were crowned champions once again winning 2-0 against West Ham on the final day. Battle of centurions as City scored 103 goals all season compared to Liverpool's 102.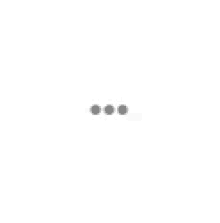 7. 1988/89 - The unbelievable season where the top 2 went head to head in the 38th and final gameweek. One had to avoid defeat at all costs, the other simply had to win but with a 2 goal cushion. Arsenal prevailed 2-0, that too at Anfield.
The Football league, as it was called before 1991, enthralled the fans with an nerve-wracking competition at the top between Liverpool and Arsenal. Having the opportunity to win with a head-to-head contest in the final gameweek (postponed due to the Hillsborough incident) Liverpool hosted Arsenal at Anfield, knowing avoiding a defeat would make them certain champions. Arsenal needing a victory by two goals or more, succeeded in pulling off a miracle winning 2-0 with the second goal scored in the fifth and last minute of injury time.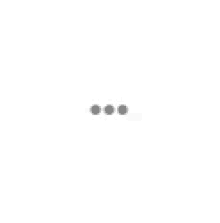 8. 1976/77 - A season of neck to neck battles between Liverpool and Man City ended with the former winning on the final day by a point. 
Displaying their strength post the Shankly era, Liverpool retained the English championship under unbelievable circumstances. The then 22-team league had goal difference introduced for the first time, replacing the goal average aspect completely. The fine margins towards the end gave Liverpool the onus ahead of Manchester City, who were a point behind after the final day.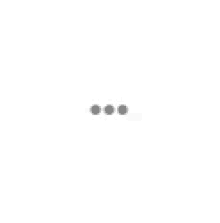 9. 1971/72 - The four horse race ended on the final day with Derby County trumping the other three by a solitary point.
The most intriguing season in the English history so far, this one had 4 contenders until the final day. Derby edged past Leeds United, Liverpool, and Manchester City but only after securing a win over fellow contenders Liverpool 1-0 in their final game of the season. They further required assistance from Wolves who overcame Leeds 2-1 and Arsenal who held Liverpool to a 0-0 draw. All the permutations finally helped Derby secure a major title.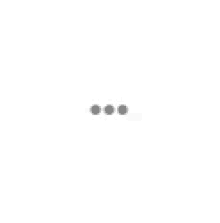 10. 1964/65 - Despite losing on the final day, Manchester United were crowned champions ahead of Leeds via goal average.
Back when goal average still played a major role, Manchester United despite going down 2-1 to Aston Villa were champions for the 6th time in their history thanks to their goal average. Leeds who finished second had a goal average of 1.596 compared to compared to United's 2.282. Truly a sickening season for Leeds United after all the hard work in the initial stages.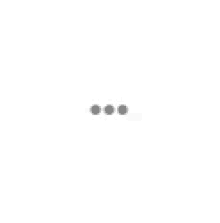 11. 1923/24 - Despite having a better GD and the same points, Cardiff City failed to secure the title and Huddersfield were crowned champions. 
The cruelest of all seasons, Cardiff were undone just by the goal average aspect, which was used instead of goal difference after all the games have been played. Cardiff finished on top with the same points as Huddersfield and a better GD. But that was not enough as their goal average of 1.794 was second to Huddersfield's 1.818.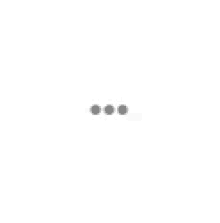 12. 1949/50 - The post WWII era saw Portsmouth pip Wolverhampton Wanderers for the first spot, as goal average mattered once again. 
WWII ended and Manchester United had just re-built Old Trafford. But football continued to surprise many. Portsmouth and Wolves both finished on 53 points with Sunderland a point behind on 3rd. Despite having the same points, the difference in goal average between Portsmouth & Wolves decided the clear winner. By narrow margins, Portsmouth's goal average of 1.947 gave them the trophy with Wolves securing the second spot with a goal average of 1.551.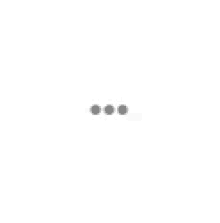 13. 1952/53 - The closest margin of victory for Arsenal as they secured a title win by just 0.099 of a goal with Preston North End closing in at every stage till the very end. 
If there's any season that may have had a different outcome it was the 1952/53 season of the English championship. Having scored 5 both at home and away to Liverpool and having thrashed Burnley and Wolves, 6-4 and 5-3 respectively, Arsenal could only secure the title on goal average. Both Arsenal and Preston had identical records but the Gunners had a GA of 1.516 compared to Preston's 1.417, presenting them with the title.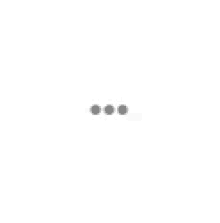 14. 2018/19 - The latest EPL season was about 'you miss and I hit'. City were only crowned champions on the final day when they needed all 3 points to avoid getting caught by Liverpool on gameweek 38. 
A mammoth 98 points were only just enough as Manchester City became the first team in this decade to win back to back EPL titles. Being chased throughout the last month or so, dropping even a point in their last 5 games would've given Liverpool the #1 spot. But City's ambitions were strong enough for them to secure all 3 points in all the 5 games, ultimately allowing them to finish 1 point ahead in the two-dimensional challenge for the coveted PL trophy. Liverpool were on top in the final day for around 4 minutes before City managed to equalise and then demolish Brighton. Liverpool won 2-0 comfortably against Wolves to finish on 97 points with just a single defeat in 38 games.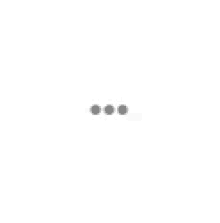 That's all folks! The English league is undoubtedly one of the most competitive and unpredictable leagues in the world, that we've to agree.