ATP shared a picture of the best male tennis players who are currently playing the sport and, well, it's the most perfect thing on the internet right now.
The picture has Roger Federer, Rafael Nadal, Novak Djokovic, Stefanos Tsitsipas, Daniil Medvedev, Matteo Berrettini, Dominic Thiem and Alexander Zverev.
Which is as much talent as you can fit in one picture. 
Now, the tennis geek in me went for some quick calculations and the results I got are as grand as their careers.
1. Among the 8 of them, they share a whopping 55 Grand Slam titles.
Obviously, Federer, Nadal and Djokovic did most of the work in that department. But, FIFTY FIVE!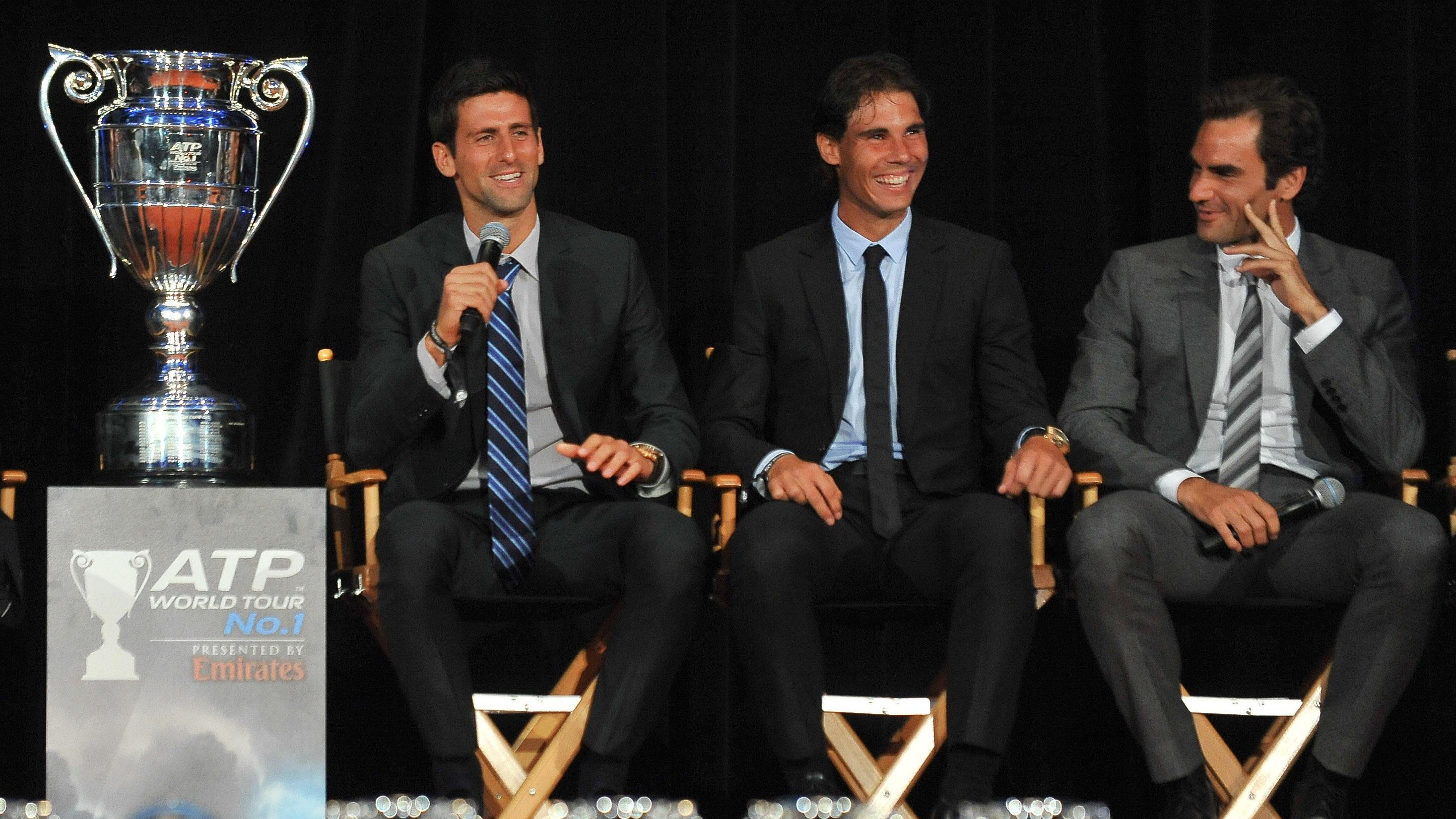 2. As for singles titles, the number is small 304.
No biggie!
3. So how many years of pro-level experience do these guys have combined? It's been 84 years…almost – 81 is the answer.
4. The most insane number, though, is their total earnings. Which amount to $ 439,189,474.
That is approximately ₹ 3,13,11,354,764. *My head is spinning, brb*.
5. And they have collectively won 3878 singles matches.
Again, major contribution from the big 3, but most of the others are in their early 20s so they have a long road ahead.
Safe to say, it was a 'heavy, rich picture'.