Remember when Yuvraj Singh turned into a gladiator and played one of the finest world cup innings in the quarter-final against Australia in 2011? The image of him on his knees at the Sardar Patel Stadium in Motera, letting out a roar, and celebrating with Suresh Raina was one of the iconic moments of India's march to the World Cup title.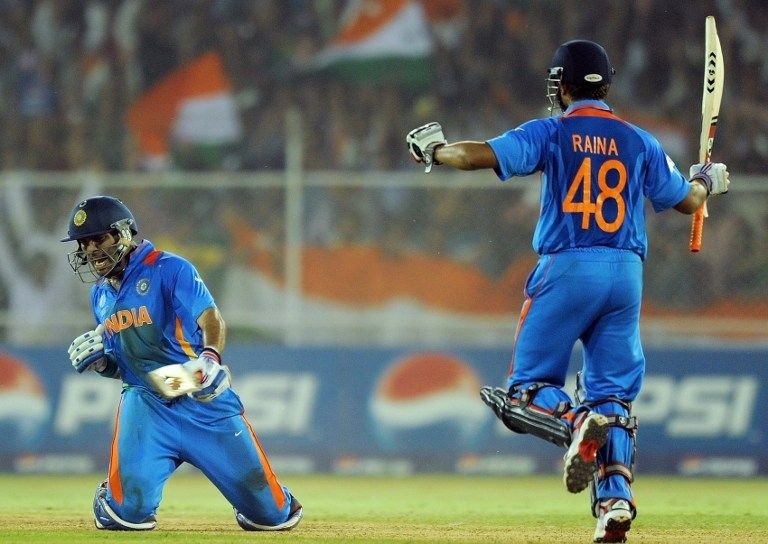 Well, that very stadium in Ahmedabad will soon become the world's largest cricket stadium, going past the likes of Melbourne Cricket Ground and Eden Gardens!
Considered to be PM Narendra Modi's brainchild, the stadium is expected to have a capacity of 1,10,000. Work has become on grazing down the existing stadium and it is expected to be complete in two years. The approximate cost for building the stadium is Rs Rs 700 crore.
Gujarat Cricket Association (GCA) Vice President Parimal Nathwani, along with other office bearers today laid foundation stone for it on Monday.
"Upon completion, this new stadium at Motera will be the biggest cricket stadium in the world with seating capacity of 1.10 lakh, putting behind the Melbourne stadium (in Australia), which accommodates 90,000 spectators," claimed Nathwani.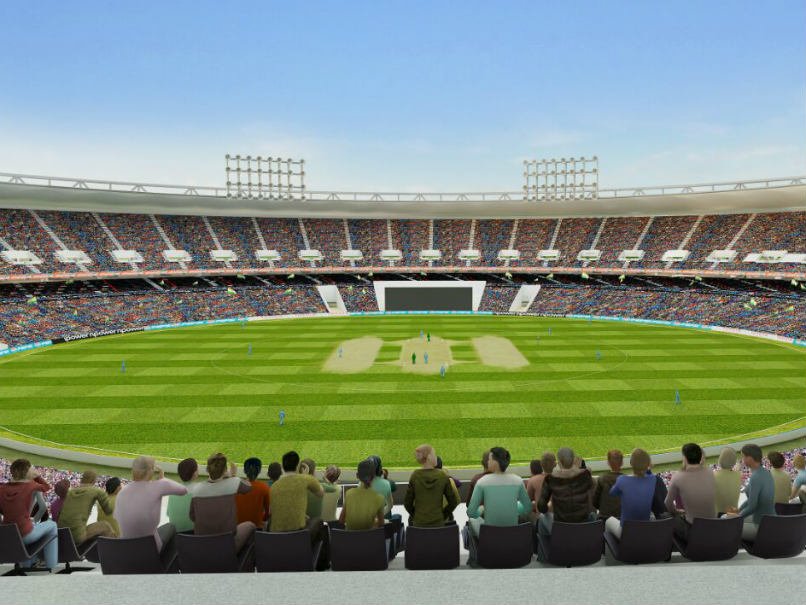 The old stadium, which had seating capacity of 54,000 was razed recently by the GCA to build the new stadium, spread across 63 acres.
"The total cost of the the project is estimated at Rs 700 crore. The stadium will have 76 corporate boxes, four dressing rooms, a club house and an Olympic-size swimming pool. Engineering firm 'L&T' has awarded the work to build this stadium through tender process" said Nathwani.
The stadium will also boast of a state of the art club facility with three practice grounds and and indoor cricket academy for budding cricketers. He also said that noted architect firm 'M/s. Populous' has been roped in as the principle architect to design the stadium. This is the same firm which had designed the Melbourne Cricket Ground, said Nathwani.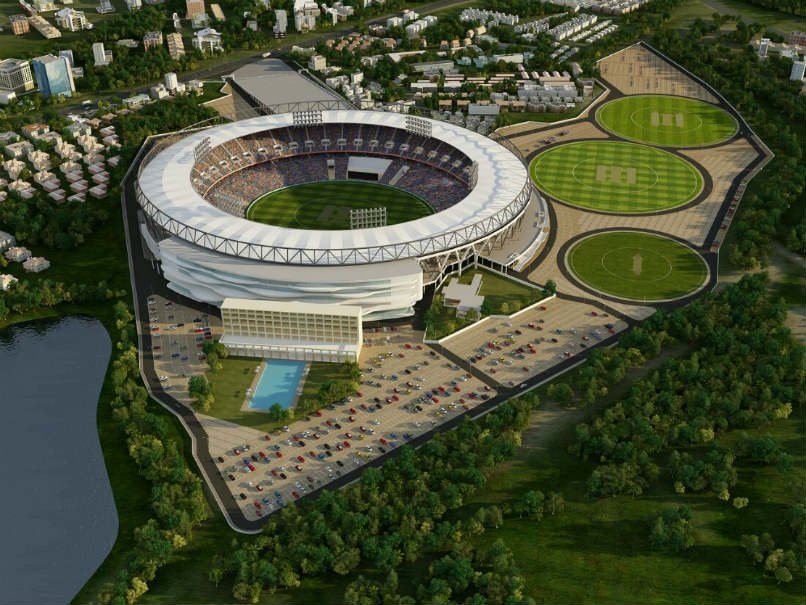 To cope-up with the traffic congestion issues, which is common during matches, Nathwani announced that the stadium will have three entry points instead of one.
"In the new stadium, traffic will be segregated in three directions. Apart from the old Sabarmati to Motera road, there is a planning to integrate Metro Rail, which will pass from here. Third option is to link the Sabarmati Riverfront road with the stadium," said Nathwani.
He also hinted that there is possibility that upon completion the new stadium will have a new name.
The VP was accompanied by GCA joint secretary Jay Shah, son of GCA and BJP chief Amit Shah. The captain of the Ranji Trophy winning Gujarat side, Pathiv Patel, was also present on the occasion.
First the Ranji Trophy title and now this. Truly, "Acche din" have arrived for Gujarat cricket!
(With PTI inputs)