India lift the world cup after 28 years and it's an Indian captain who has been absolutely magnificent in the night of the final.
We all know what MS Dhoni did on the night of the World Cup final in 2011. 
And we all know what he did on the night of another World Cup final in 2007.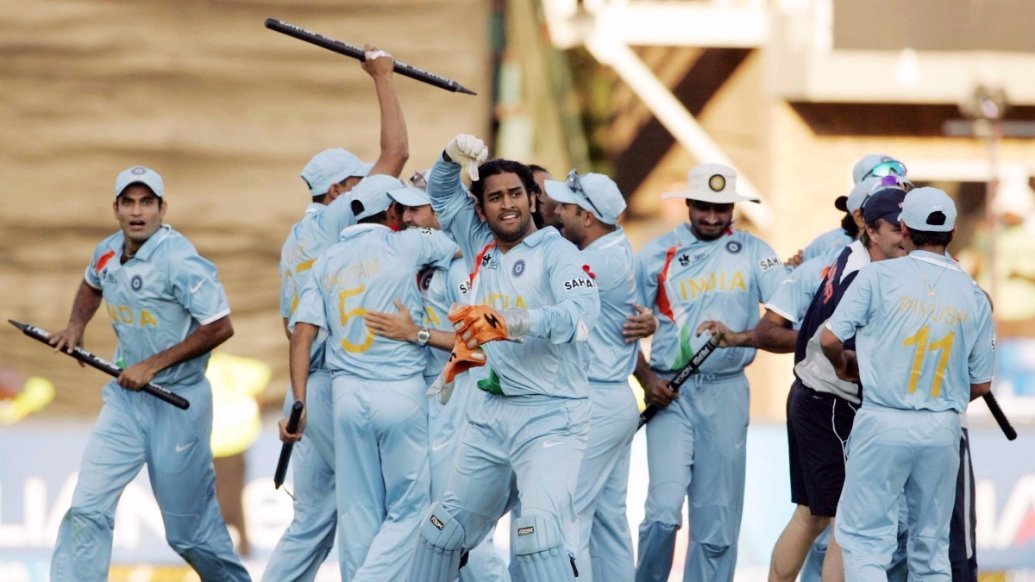 The way he goes about his business, you'd think he plays to win. But, that's not true.
Winning is never the priority for MS, it's always the nation; and it's just a lucky coincidence that the two are correlated.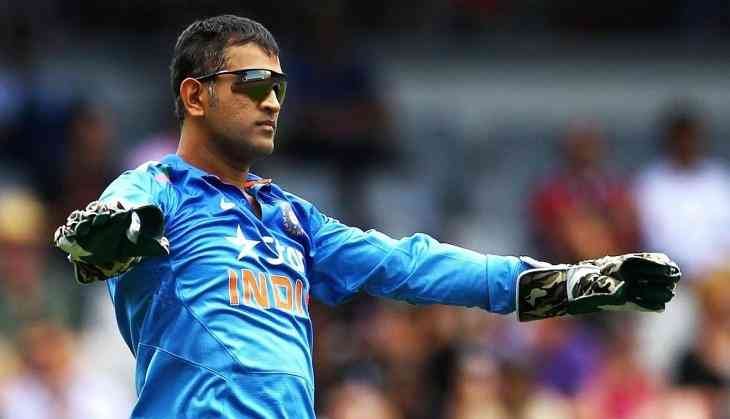 Here are some instances to prove the same. 
1. When a fan came running to touch his feet with the national flag in his hand, Dhoni went straight for the tricolour as he didn't want it to touch the ground.
2. While that is heartwarming, it hardly comes as a surprise because he has time and again stressed on the fact that he loves his country and would like to serve the Indian army after he retires.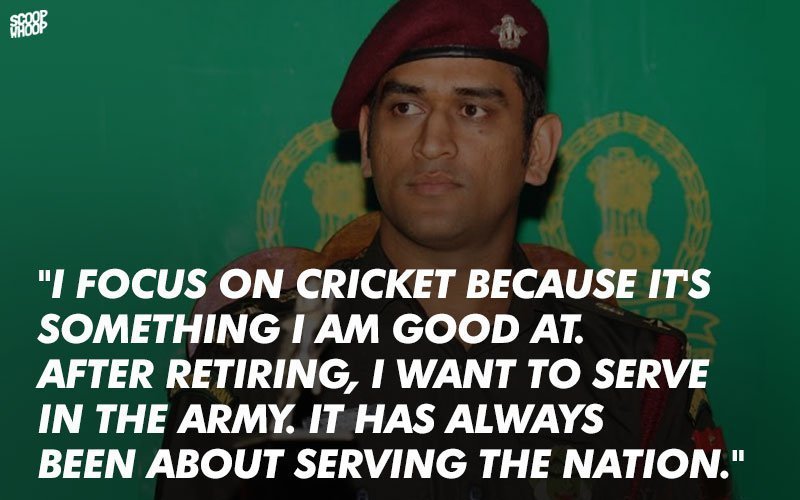 3. His passion for serving the country can be understood from the fact that when he was conferred with the Padma Bhushan in 2018, he marched to the stage, wearing his uniform. 
And later shared his touching post. 
4. His helmet never has the flag on it because, as a wicketkeeper, he has to put it on the ground several times and he doesn't want the national flag to touch the grass.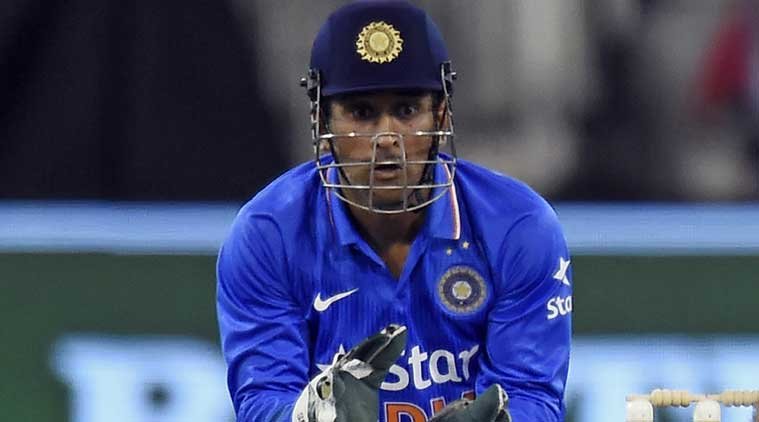 5. In 2015, Dhoni missed the birth of his daughter Ziva because he was prepping for the World Cup. When asked if he'd rather have been in India, he said: 
Not really! As of now I am on national duties so I think everything else can wait. The World Cup is a very important campaign.
6. While he loves his wife, he has been clear with her that the country comes first for him.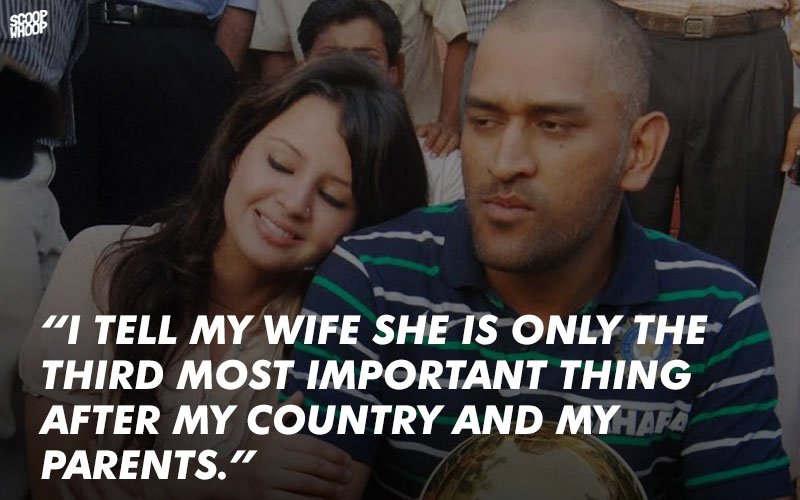 7. Cricket is a demanding sport, with expectations of millions on your shoulders. How does he handle that? Well, it's simple for him.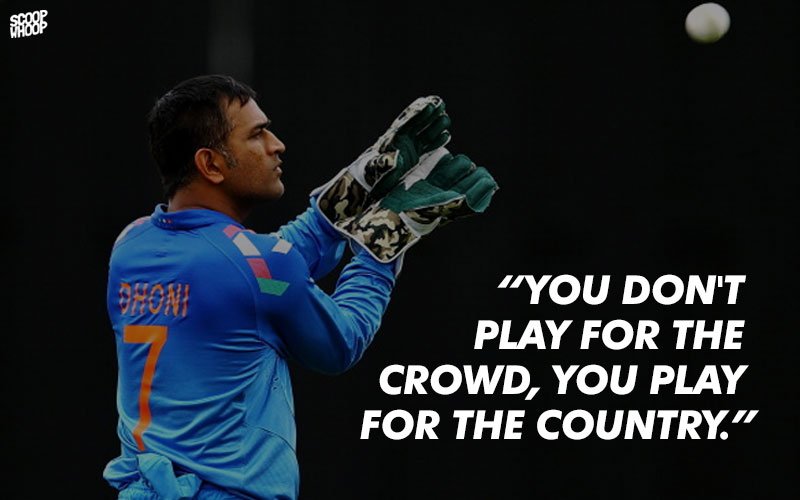 MS Dhoni is the captain we look up to but in his head, he is the servant of nation and will always be.