Mahendra Singh Dhoni might have fumbled a bit before stumping Andile Phehlukwayo, but his wicketkeeping gloves some special attention.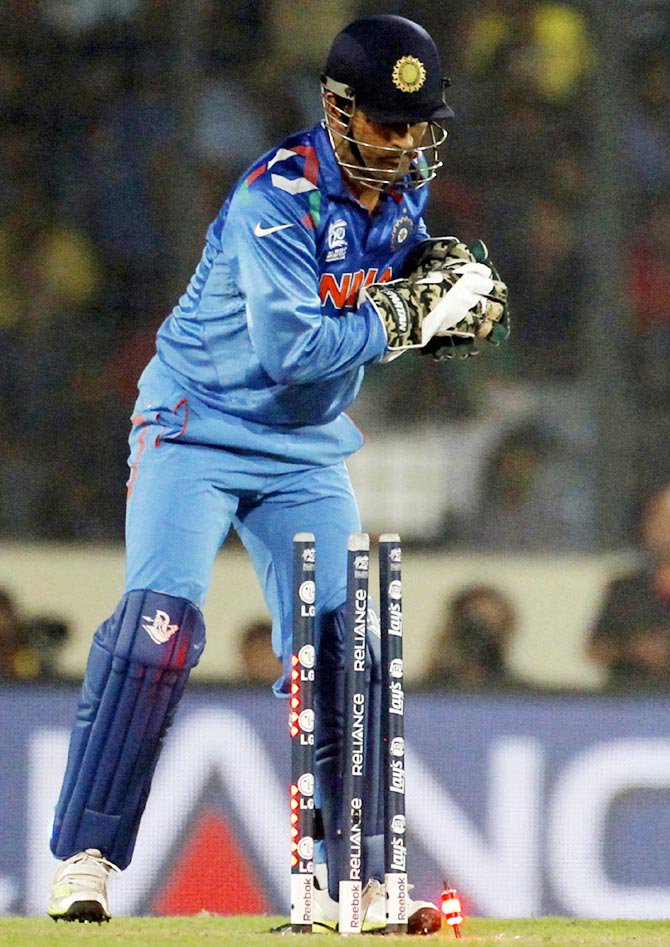 What caught the attention of the general public was the regimental dagger insignia of the Indian Para Special Forces on Dhoni's gloves.
Although this should not come as a surprise as the former Indian captain had undergone a two-week initial training with the paramilitary forces. 
After being conferred an honorary rank of Lieutenant Colonel in the Parachute Regiment in 2011, Dhoni had donned the uniform and trained under the Para Brigade in 2015.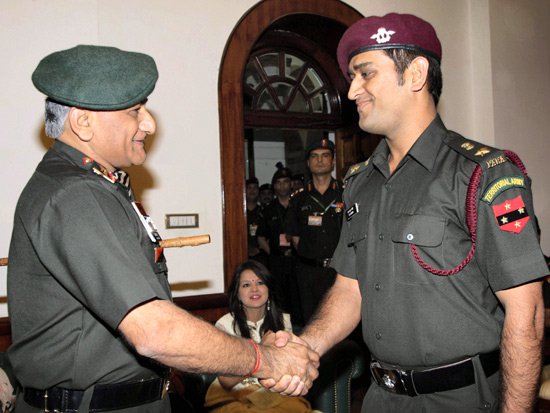 After writing to the authorities to undertake the training himself, Dhoni had done 5 parachute jumps.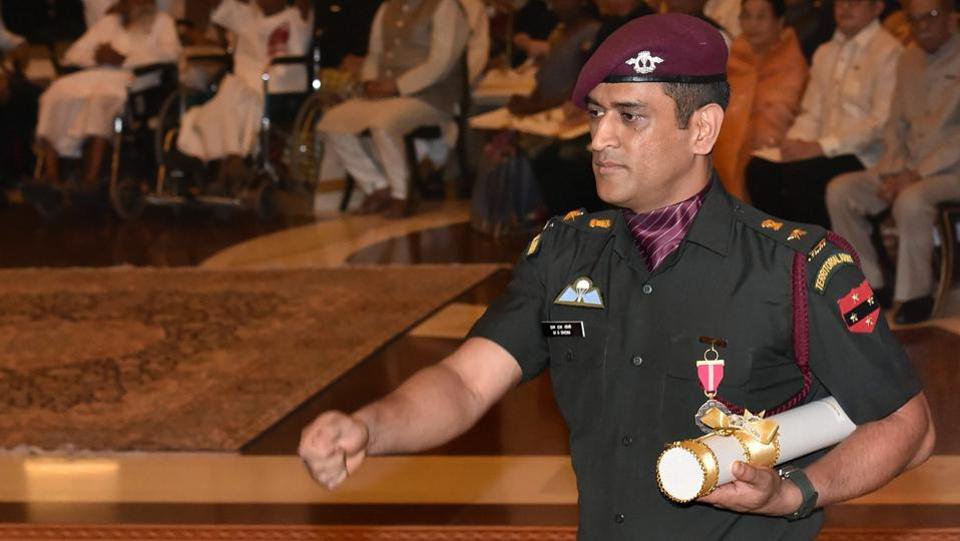 The insignia on Dhoni's gloves also invited some Twitter reactions. 
This man @msdhoni has earned so much respect from all over d world surely not without a reason

He deserves every bit of it infact much more

— Dr.pooja chakraborty (@Drpoojachakrab3) June 5, 2019
Dhoni has long been associated with the Indian armed forces and has regularly donned such insignia in his long and esteemed career.