On 4 January 2017, MS Dhoni surprised Indian cricket fans by announcing that he will step down from limited-overs captaincy, paving the way for Virat Kohli to take over in all three formats, starting with the ODI series against England.
Having captained India since 2007, Dhoni made himself available for selection as a wicket-keeper batsman. 
Former India captain @msdhoni is talking to the press for the first time since stepping down.#INDvENG pic.twitter.com/mpC8mj3BCq

— ScoopWhoop News (@scoopwhoopnews) January 13, 2017
With the three-match ODI series set to begin on Sunday in Pune, Dhoni addressed the media for the first time since making the announcement. He spoke about the reasons behind his decision, his equation with Kohli going forward and where he expects to bat in the upcoming matches.
Here are the highlights from the press conference.
1. On the reason behind stepping down.
"I have always believed split captaincy won't work in India. For the team there has to be only one leader. I was waiting for the right time. I wanted Virat to ease into the job. There is no wrong decision in it. This team has potential to do well in all three formats. I felt it was right time to move on."
"I believe that one player leading the team is crucial. It was on my mind when Virat took over the Test captaincy. I wanted him to take over and ease into the job. I wanted to be around for some game and now I finally decided that it was time to move on and give Virat captaincy."
2. On the team's future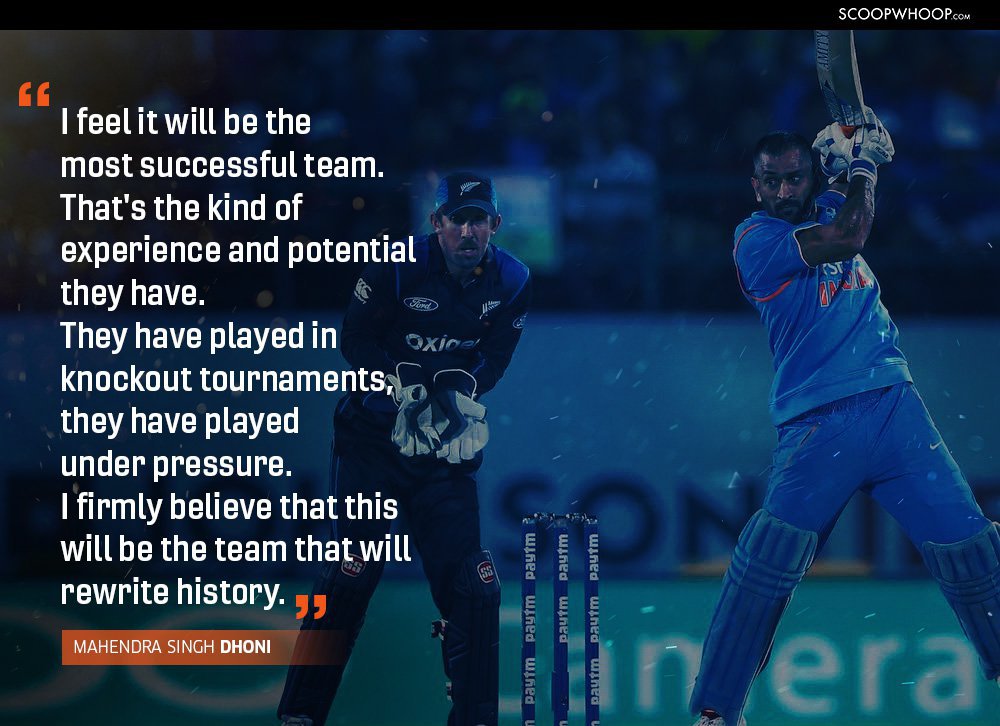 3. Where he would like to bat
"Since I was the captain, I wanted to take added responsibility of playing lower down the order. I would have preferred batting at four but then if somebody is more comfortable at four, that gives our team more power. At the end of the day team is more important than individual.
"Whatever the demands of the team, I am ready to bat there. I can bat at 4, 5, 6 or 7."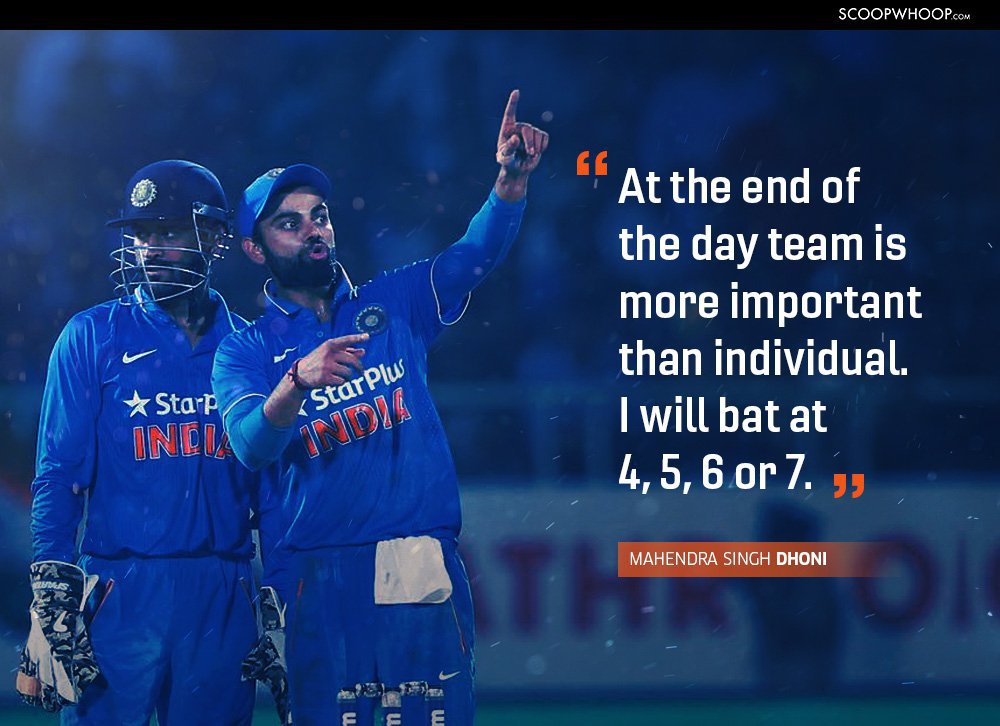 4. His journey as India's captain
"I don't regret anything in life. What doesn't kill you makes you stronger. Plenty of good things happened, difficult to pick one. It's been a journey for me, the ups and downs. When I started, lot of senior player were in the side. I tried to groom the youngsters. Once the seniors left us, from that point till now, the juniors have done well. They have taken the legacy of Indian cricket forward. It was a journey I really enjoyed and it brings a smile on my face when I think of it. Whether it's tough or easy, I have enjoyed the overall journey."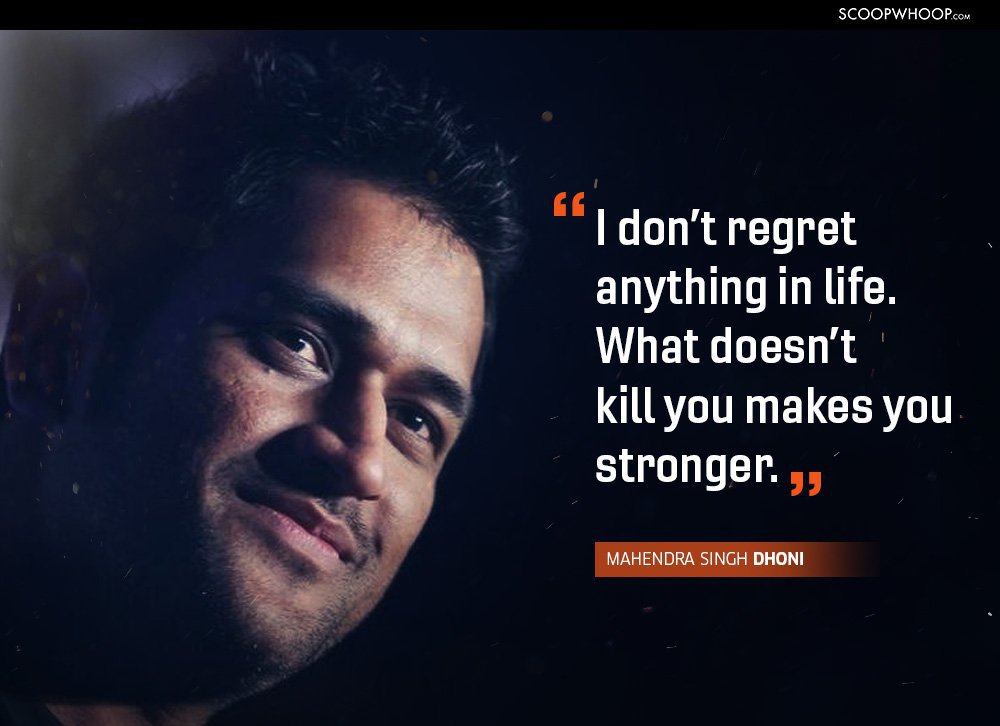 5. On his dynamics with Kohli
"We have been very close. Virat was always somebody who wanted to improve in whatever chances he got, always wanted to give more. That was the key factor. We have interacted a lot. He has improvised his cricket and his thinking. He will keep getting better. My job will be to assist him wherever needed, giving him my thoughts from behind the stumps. That's the real asset of the wicketkeeper."
6. On guiding Kohli with decision-making
"From my side, it will be a flow of information. Information that doesn't confuse and then he can pick and choose. The good thing is that if I go up with 100 ideas to him, he can say no to all of them. That is important because he has to take the responsibility. So the more I can serve to him, the more he can pick and choose, and the better it will be for Indian cricket." 
7. On what makes a good leader
"The main job of the captain is to ensure that potential of the players is achieved. You have to be practical, you have to be honest. You should know how to handle individuals. You have to figure out what really works. You have to be clever enough to evaluate. The leader's job is to get the best out of the team."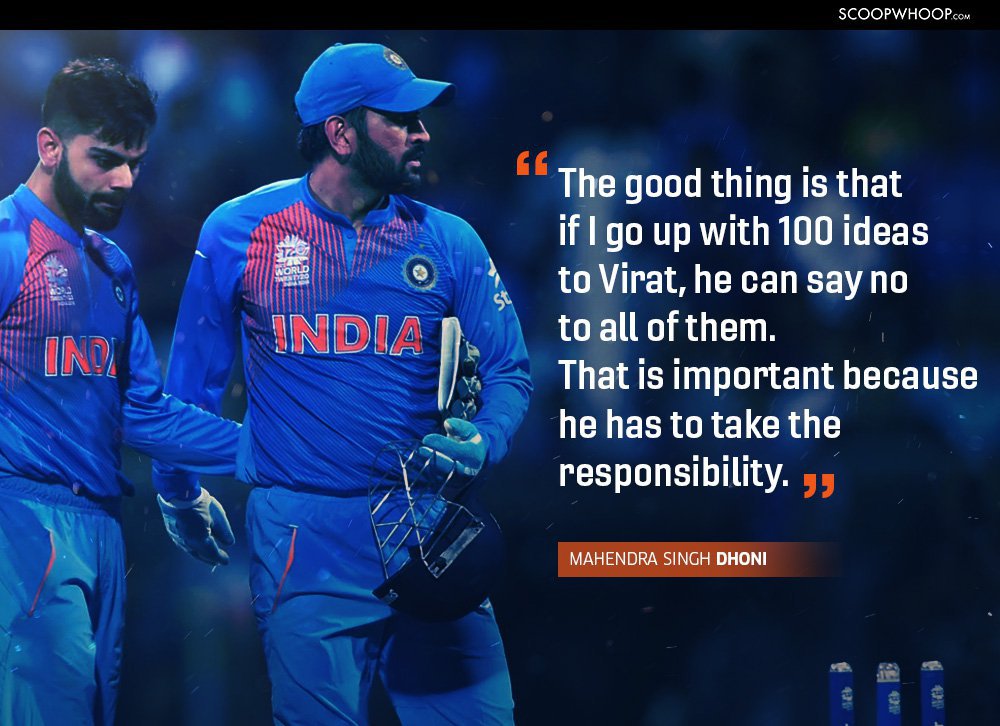 8. Of course he talked about press conferences
"I always believed that there are too many press conferences. We don't need press conference everyday. I always felt, there is too much exposure. I thought it's a waste of time to have pre-match press conferences by captains. I always felt, post match is when captain can express himself, pre-match I think is a waste of time."