"I would go to war with Dhoni by my side."
These words spoken by Gary Kirsten will perhaps forever define the legend of MS Dhoni — the player and the captain. It also highlighted that Dhoni was a man who knew how to win — after all, going to war with a general who doesn't know how to win results in certain death. And honestly, who wants that? Not Kirsten and certainly not Dhoni.
Many have said that Dhoni was a gambler; someone who likes to take unwarranted risks but one can't help but disagree. If Dhoni was anything, then he was a cold, calculating genius who liked to use logic and numbers to guide his hand. For the opposition, it was a terrifying proposition.
But that didn't mean that he couldn't inspire his troops into battle.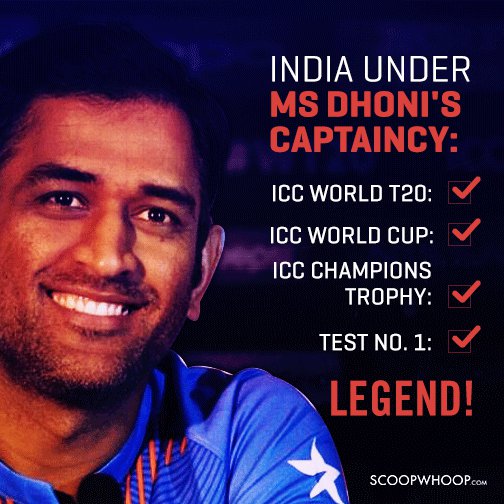 In the huddle before India's successful defence of a below-par total in the 2013 Champions Trophy final, Dhoni had six words for his team: "God is not coming to save us."
He simply put the ball in the team's court. If you want to win, you need to do it yourself. That was also unique to Dhoni's brand of captaincy. He was not going to spoon-feed his team. He would pick a playing XI he believed in and then trust them to do the job that was assigned to them. Luck was never part of the equation and neither was God.
The nonchalance with which Dhoni takes big decisions hides the careful thought he puts behind each of them. When he decided that he didn't want VVS Laxman, Rahul Dravid and Sourav Ganguly to be part of the ODI squad, he made his point to the selectors in the simplest way possible: "They simply aren't fit enough for the format."
They were slow in the field and for Dhoni, who was a great believer in converting "1.8 runs or 1.9 runs into twos", that was a cardinal sin. In ODIs and T20s, he pushed the Indian team to attain new standards of fitness and in that, he led by example.
He did something similar in 2011-12, when he decided that playing Sachin Tendulkar, Virender Sehwag and Gautam Gambhir in the playing XI was costing the team 20 runs. What followed next was shocking as well as refreshing — he dropped one of them for each match during the tri-series that followed.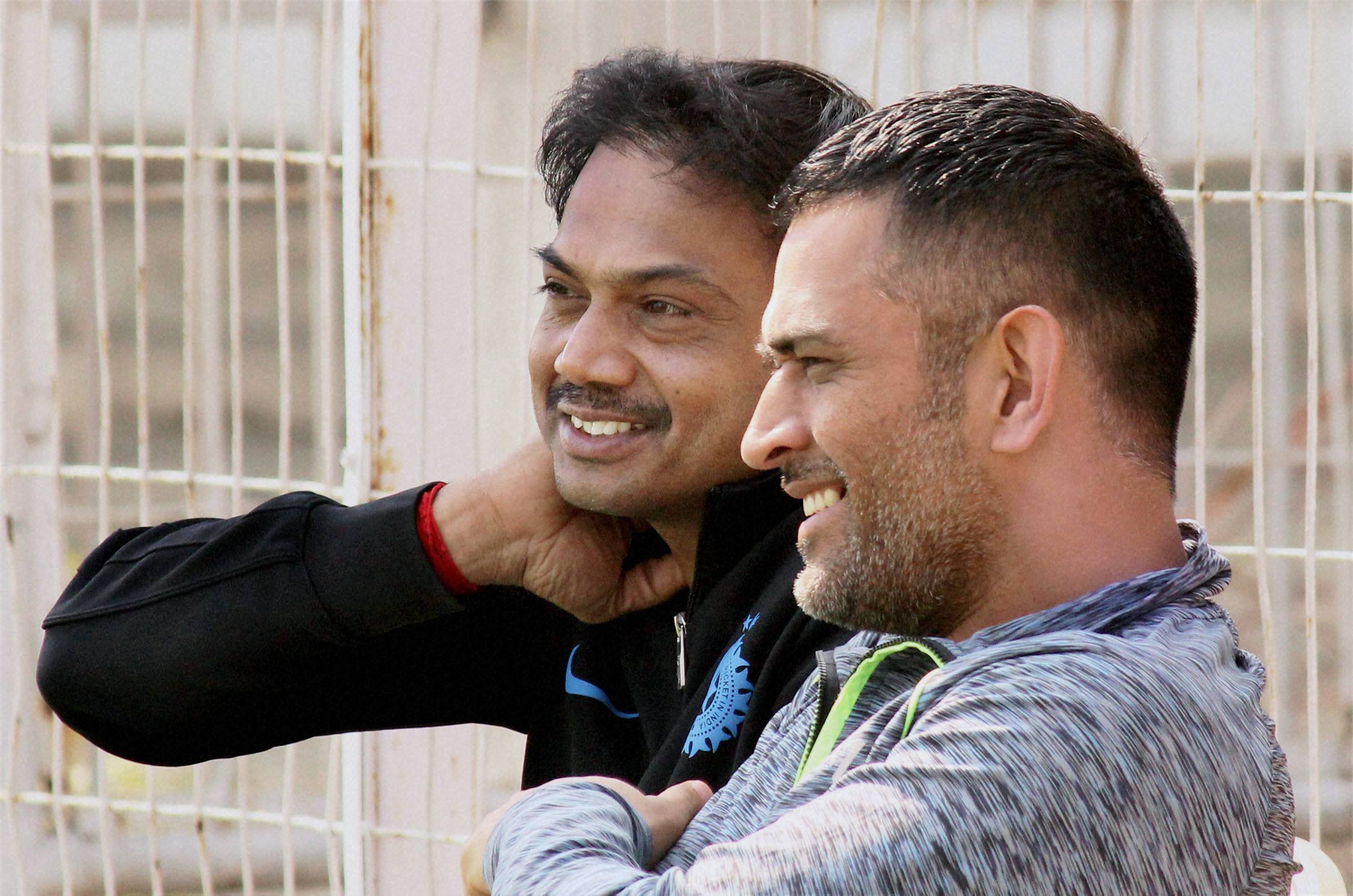 Legends are usually given more leeway than others but to Dhoni your past didn't matter, it was always about what you were bringing to the team at that moment. If it didn't adhere to his exacting standards (and they were exacting just ask Stuart Binny or Abhishek Nayar) — you would be left by the wayside without a second thought. Given how Indian cricket often seemed to be run like a clique, this was nothing short of a revolution.
But on the other hand, if he trusted you, he would back you against all odds. Virat Kohli got his backing in Tests. Rohit Sharma is one who has benefitted greatly as well — he was quick to thank Dhoni for promoting him as an opener after the news broke last night. 
A true leader @msdhoni he influenced so many cricketing careers including mine when he asked me to open in the ICC Champions Trophy

— Rohit Sharma (@ImRo45) January 4, 2017
A Ravindra Jadeja has been moulded to become an accurate bowler who gives his captain an immense level of control. If anything, all these players have had the opportunity to see a game the way Dhoni does and there is great learning to be done there.
He also had the uncanny ability to read a situation quicker than his opponent. His quips from behind the stumps are stuff of legends.
– Dhoni to Ravindra Jadeja while bowling to Chris Gayle- "Ek baar bola hai baar baar nai boluga, per pe khilana hai to per pe hi khilana hai". (I have told you once and will not keep saying it again, bowl on his legs)
– ICC World cup game between India and Ireland on 10th March 2015: "Rayudu, jaag ke zara. Iska pair dekh kaise hil raha hai. Uske hisaab se anticipate kar. Volleyball ki tarah khada hua hai beech mein." ("Look at how he is moving his feet, you have to anticipate where the ball will go, you are just standing there like it's a volleyball game.")
– After a big partnership between the openers in the third Australia-India Test in Mohali in 2013, Michael Clarke came to the crease: "Pehli ball thoda tez daalna, ye pehli hi ball aage badhega". (Bowl a quicker one first up, he will charge out). As predicted, he did and was stumped.
His logic was clear and simple. He picked on cues, worked on tactics and read his opponents far better than he will ever be given credit for.
But perhaps most of all, Dhoni brought a pragmatism to Indian cricket (cue: "You die, you die. You don't see which is the better way to die"). A much-needed calm when all seemed lost and it allowed him to snatch victory from the jaws of defeat so many times that it became recognised as the norm.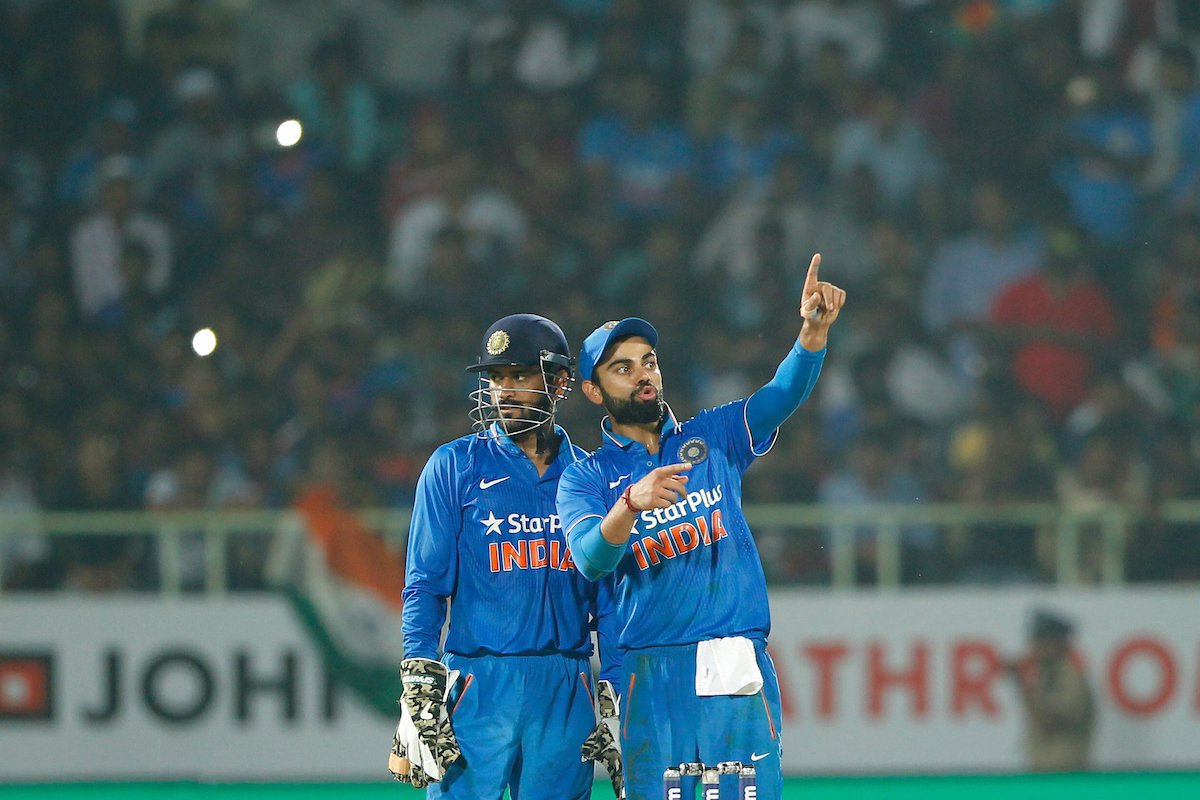 He'll still be around – batting and keeping – but captaincy and Dhoni just can't be separated. Rest assured that every India captain from this point on will be judged by the standards set by the man from Jharkhand. As someone once said, "The quality of a leader is reflected in the standards they set for themselves."
And in Dhoni's case, the standards were very, very high. Good luck, Kohli… you are going to need it.