A 16-year-old Muslim high school girl in the US was not allowed to compete in the regional basketball finals despite playing a full season of games because of her hijab.
Je'Nan Hayes, of Watkins Mill High School in Gaithersburg, Maryland, played the first 24 games of the season without a problem but a few weeks ago, she was barred from playing a basketball game at her high school because of the headscarf she was wearing.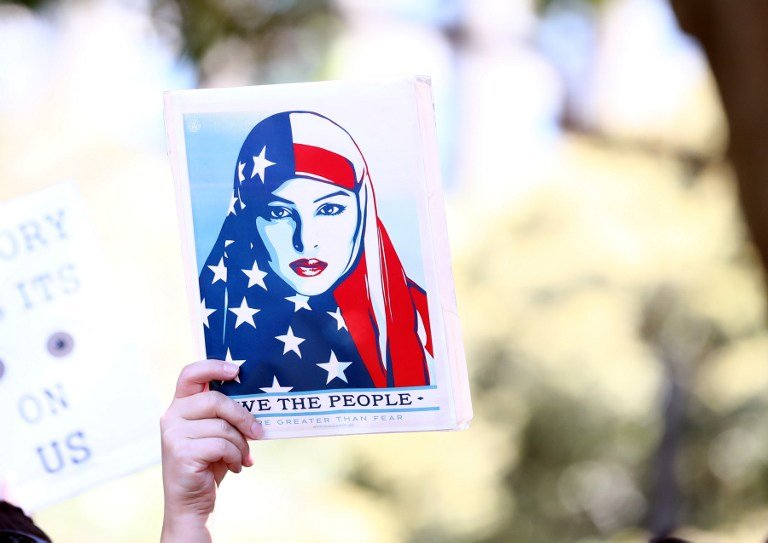 She never got to play in the Regional High School Championship game in Gaithersburg on March 3 as her coaches were told that she could not play because of her headscarf.
"We've never been informed of this rule," Hayes's coach Donita Adams told CBS Baltimore. Her coach had no choice but to leave her on the bench.
"I didn't want to look at her and explain to her why she couldn't play," Adams said.
"I was sad, angered, it was just a lot of emotions," Hayes said.
According to state rules, Hayes needed documented evidence to cover her head for religious purposes and still be able to take the court pick.
"I feel a rule like this is discriminatory," Hayes said.
It is not often enforced and had not been for the first 24 games of the season in Montgomery County.
Council on American-Islamic Relations (CAIR) Maryland called for changes with Zainab Chaudry of CAIR saying, "I'd like to think the court has not played a role since we have seen a rise in discrimination."
After the game, when questioned, the Maryland Public Secondary School Athletic Association issued a statement, saying, "High school athletics in Maryland has a strong and stable tradition of providing safe, meaningful and equitable participation for students."
"Unfortunately, the officials made a strict interpretation of the National Federation of State High Schools playing rules for basketball instead of the spirit of the rule designed to ensure safety and competitive fairness," it said.
"There should have been no denial of participation and we are committed to working with the school and the family to ensure this does not happen again," the statement said.
Hayes' team lost the championship game.
Feature image source: AFP