Times have changed and with it, cricket. The India-Pakistan rivalry was different back in the day. I remember periods of Pakistan's dominance as well. And there is no shame in admitting that. They had some brilliant players. Like the 'Sultans of Swing' – Waqar Younis and Wasim Akram. They even had the Rawalpindi Express in Shoaib Akhtar. And our answer to them were men like Sachin, Dravid, Ganguly, Sehwag and Laxman. 
But it was never easy. Not for either side. In terms of overall victories, the numbers tilt in favour of the men in green. I guess they have their now-turned legends to thank for that. They've always had the knack of finding amazing young talent too. Especially when it came to bowlers. Of course, they had some wonderful batsmen as well. The likes of Saeed Anwar, Aamir Sohail, Javed Miandad. But they were known for their seamers, us for our batsmen. It was the perfect battle. Romantic and intense.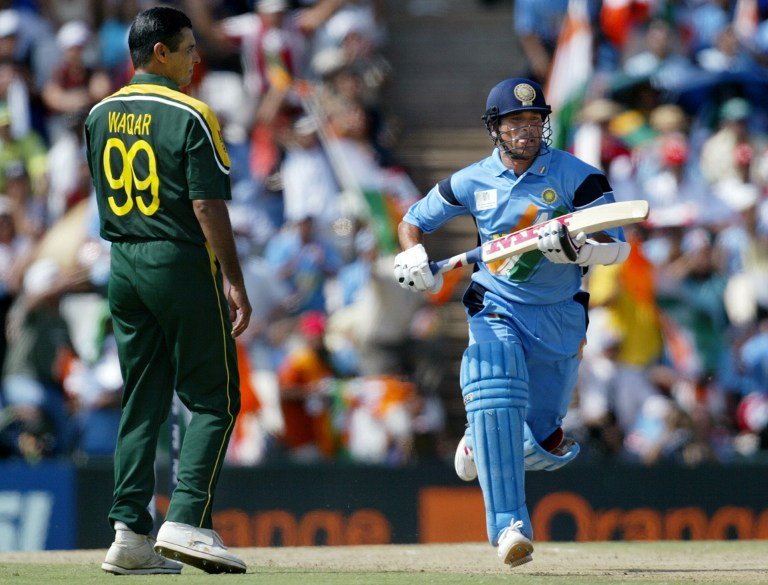 It seems like a very different age. There was more sledging, there were closer contests. We had more matches, home and away. It was a regular thing and a wonderful spectacle. Now it's just a rare one.
Political turmoil robbed us of the greatest sporting rivalry. The last bilateral series we played in Pakistan was in 2006. I am glad I belong to the generation that witnessed some of the best moments that the contest offered. But I also realised one thing. No matter how different the rivalry may seem now and no matter what the stage and how much ever time may have passed, the feeling of India beating Pakistan can never change. 
It has the ability to take you back to your childhood. When Venkatesh Prasad gave a fitting reply to Sohail's taunts, when Sachin hit Akhtar out of the park, when there were nail-biting finishes, when victories were so much harder to come by and a one-off dominating display was a welcome treat. Yes it was, different.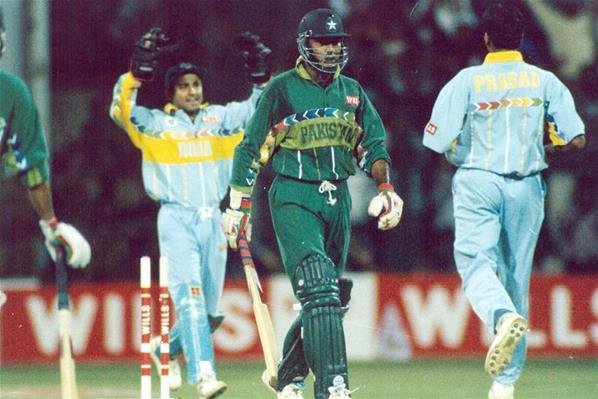 I remember when there was only Sachin and that was their prime strategy. Get him and you get India out. And that is what brings me to today. The entire match did not depend on one person's performance. It was one of the best team efforts I have witnessed from our boys, ever.
There were no centuries scored, there were no five-wicket hauls. But somehow, everyone performed. Shikhar Dhawan (68) gave us a good powerful start, Kohli (81*) stuck around till the very end, Rohit (91) played the role of a commander and even Hardik Pandya took us across the 300-mark with a few huge hits. But it was Yuvi who turned into his gladiator-self, rolled back the years and gave a treat to those of us who have seen the rivalry evolve. 53 off just 32. A new-age knock from an old-school superstar. What a story he has scripted for himself. 
There were players who did not get a chance with the willow, but stepped up with the ball. Wickets kept coming, but Jadeja running out Shoaib Malik was one of the most beautiful things I have seen in a long long time. It was one fluid motion of brilliance – picking, throwing and hitting. Like he does that all day long and will never ever miss. The inevitability of it all left me speechless.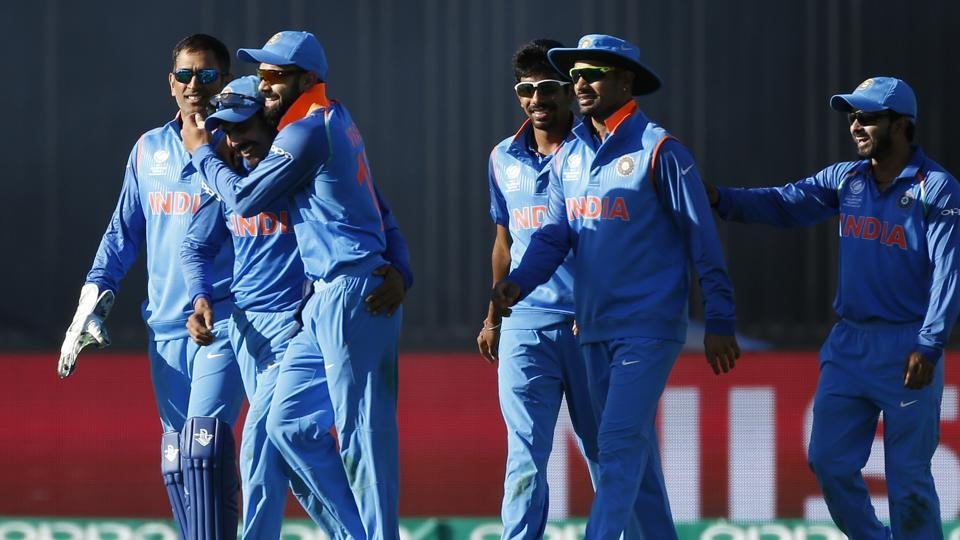 The stats of the match don't find their place here. There are other articles you can read for that. That is, if you committed the crime of not watching the game. This is more about the emotion behind it all. Like I said, I remember when they were dominant. But it is our turn now. It has been for a while. And we have the players to make sure it stays that way for a long time. 
There was something extremely wonderful about the certainty of the win. The only thing they won was the toss. Rain tried to be their saviour, but it failed. And we conquered. We are the defending champions for a reason. When it comes to the big stage. We always find ways to beat them. The Men in Blue know all too well what all Indians swear by – kuch bhi hojaye Pakistan se nahi haar sakte.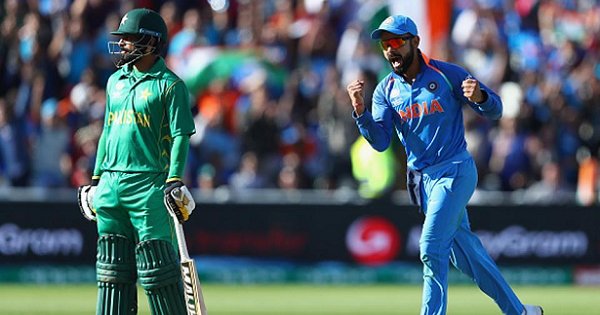 It isn't just about the World Cup record. It is about something that only Indians can understand. That blue colour is holy to us. We don't call it a religion for nothing. Yes I miss the old times, I miss those great players from both sides of the border and miss those contests. 
But whoever has put on the haloed blue has not disappointed, especially against Pakistan, and that means more to an Indian cricket fan than anything else. It is a wondrous feeling to behold. To be Indian and to be victorious. 
From the time our national anthem comes on to the time we walk out as victors, for those few hours we forget all our worries and we are all Indians. For those select moments, we all bleed blue. Just like the tweet below, so perfectly and concisely, echoes the feeling of a billion people this very moment – Jai Hind!
Feature image sourced from: HT