At this point, pretty much anything I write about Rahul Dravid will be a disservice to his stature. However, with a person like him, you can never run out of examples and instances to love the guy more.
Scrolling through sports videos on YouTube, I stumbled upon this 1999 interview of his with BBC, which gives us an insight into the mind of a 20-years-younger Dravid and how he looked at his life and career at that point.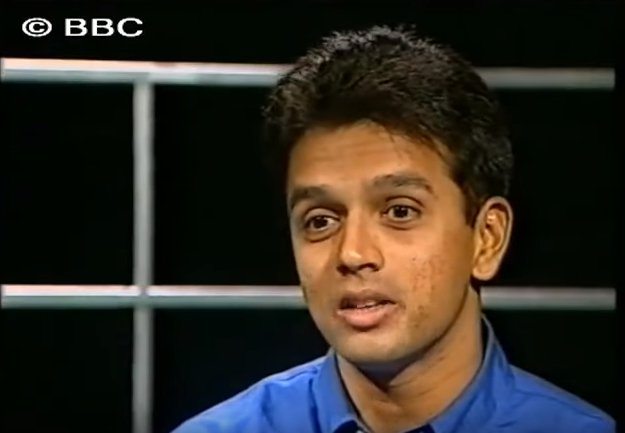 1. He started the interview by saying that he always wanted to be a cricketer – even when it was neither cool nor mainstream.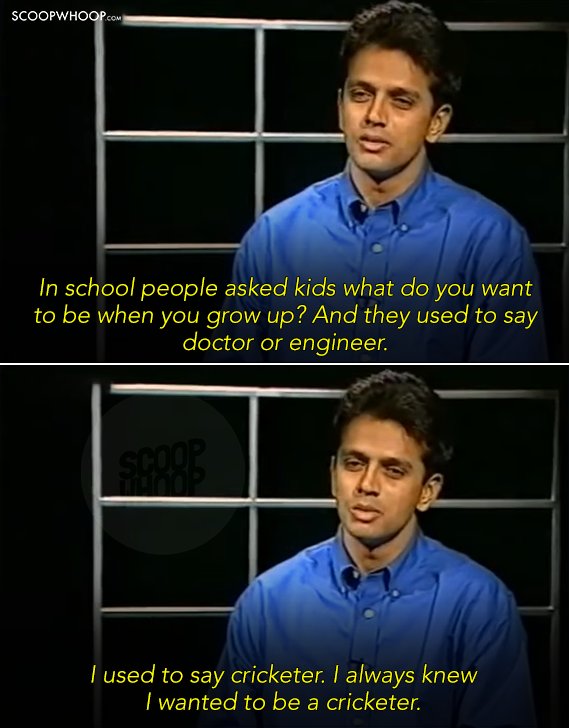 2. And his passion for the sport was such, that he had sleepless nights before games that were nowhere close to being as competitive as he later went on to play in life.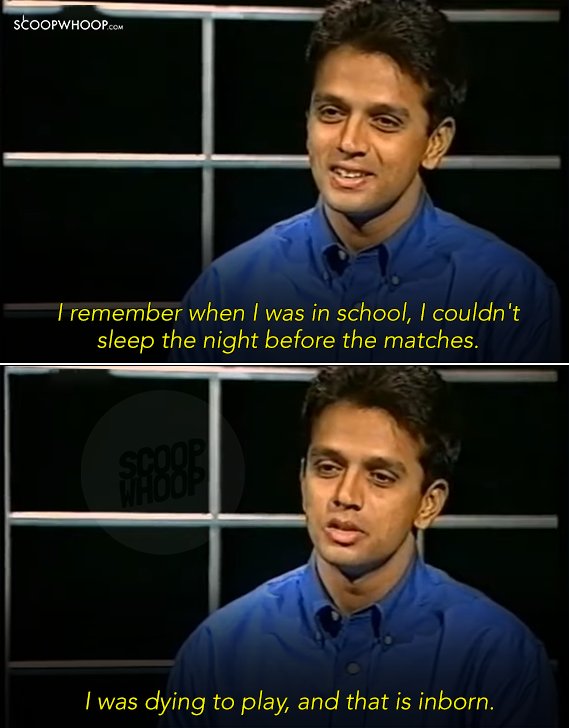 3. His parents was clear about one thing, though. They didn't want his studies to get affected because of cricket – which meant he had to work twice as hard and have half the fun.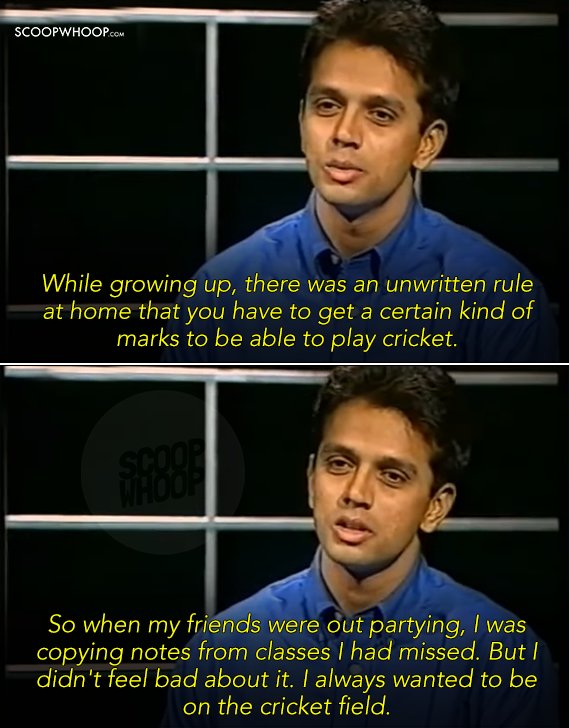 4. And so, it made sense that when he grew up to become an accomplished cricketer, this is what he had to say to parents wanting their kids to play the sport.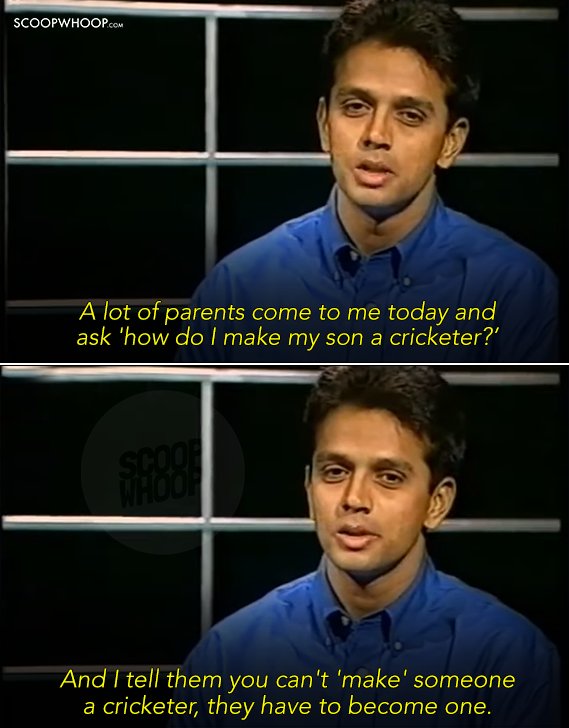 5. Dravid's childhood also shaped his choices outside cricket – everything ranging from how he lived his life and what he did to relax.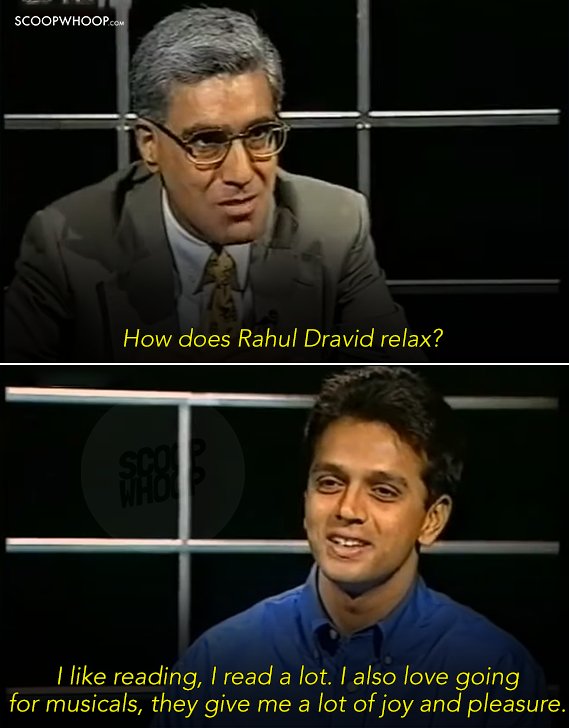 6. As for his reserved nature, the answer didn't come as a surprise at all.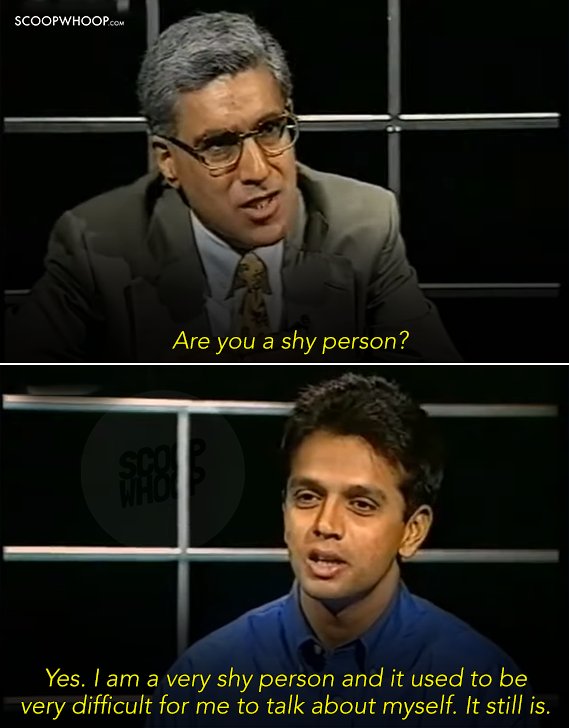 7. Now many things have changed over the years, but Dravid is the same and so is his humility.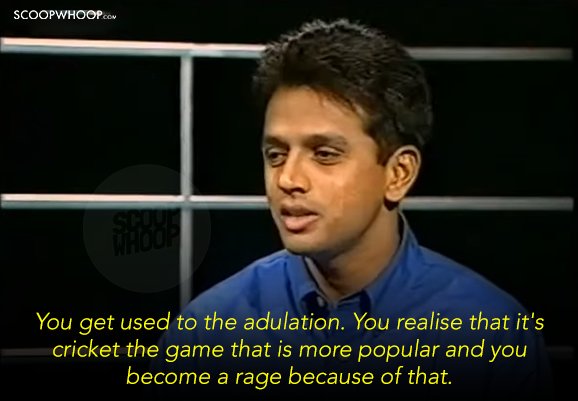 8. The highlight of the interview, though, was this one line that really is worthy of being put on a T shirt and everywhere else.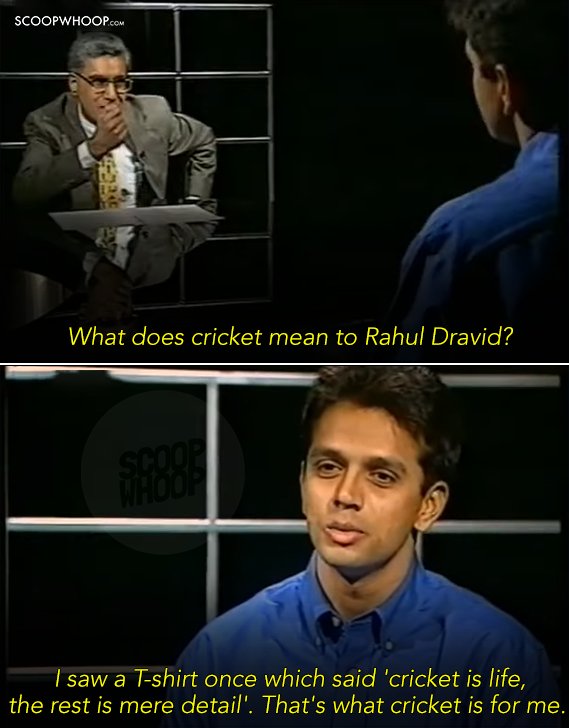 The more you get to know Dravid, the more you fall in love with him. You can watch the complete video, here: