Once the Rio Olympics concludes and the entire event is relegated to the annals of sporting history, there will be a few iconic images that will continue to do the rounds on social media. One will be of Usain Bolt smiling for the cameras as he cruises to the 100 metre finish line. There will be others of Michael Phelps biting on to yet another half a dozen medals he will add to his trophy cabinet. 
But the most enduring image of the 2016 Rio Olympics will be this one right here…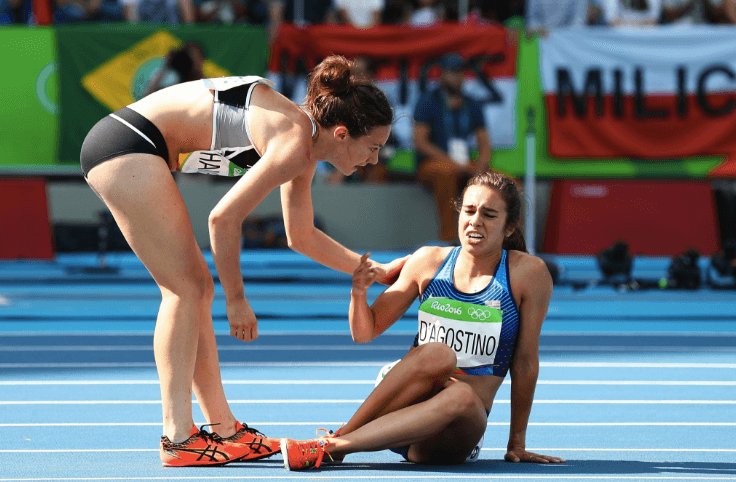 New Zealand distance runner Nikki Hamblin took a tumble during the 5000 metre heat, taking USA's Abbey D'Agostino down with her. 
The American was promptly up on her feet again but instead of running, she helped her rival get back on her feet too.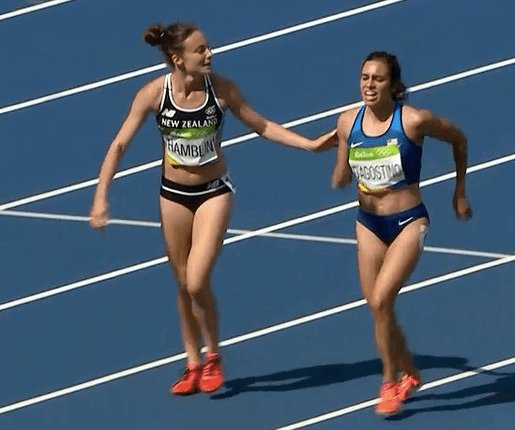 D'Agostino then had problems with her foot and fell on the track herself. However, she was resilient enough to power through the last few laps and finish the race.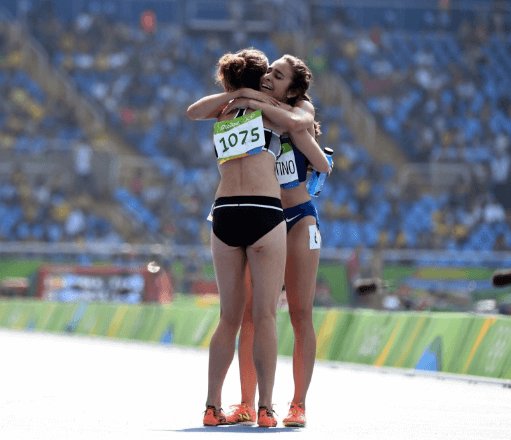 The duo shared a hug at the finish line before D'Agostino left on a wheelchair.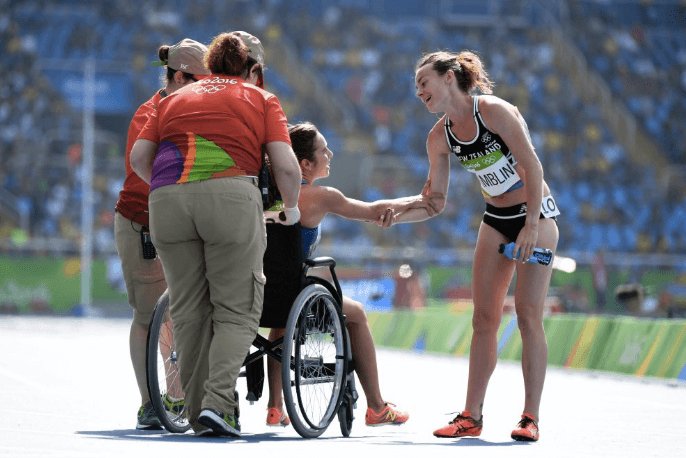 Watch the video of the incident right here:
New Zealand runner @NikkiHamblin shows true Olympic spirit in 5,000m race https://t.co/vncMoOoNWE pic.twitter.com/SNaHGR4ex1

— CBC News (@CBCNews) August 16, 2016
The good news is that the Olympic dream is not entirely over for both the runners. Because they tripped, they will be allowed to compete in the final event later this week. 
But it remains to be seen whether D'Agostino's knee injury will permit her to participate.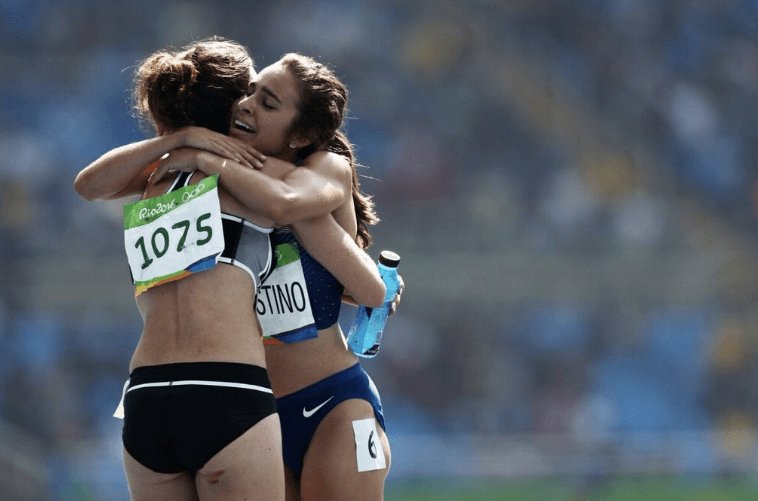 But what a win for the Olympic spirit!