Olympic silver medallist P V Sindhu suffered a disappointing quarterfinal loss to arch-rival Carolina Marin but B Sai Praneeth and K Srikanth advanced to the semifinals of the Singapore Open Super Series on Friday.
Sindhu, who had reached to a career-best world number 2 ranking after winning the India Open by beating Marin in New Delhi, went down 11-21 15-21 in a lopsided quarterfinal match in the women's singles event.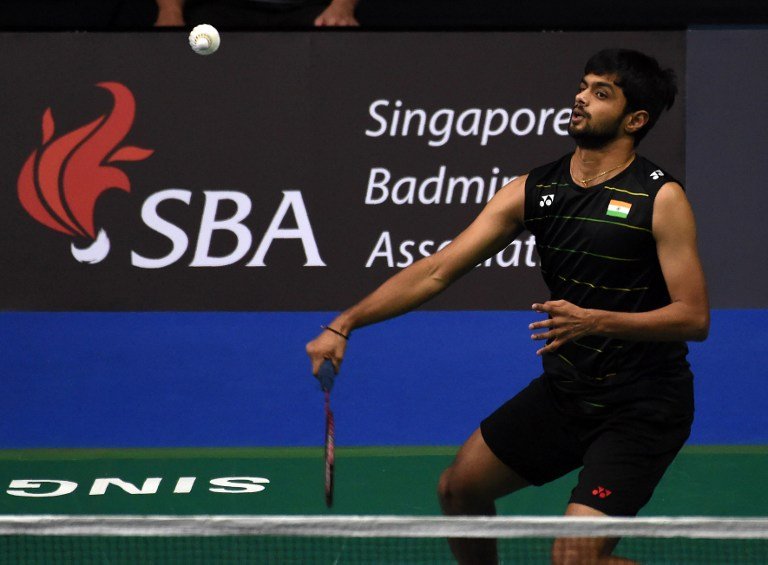 Praneeth, however, battled for an hour and 11 minutes to eke out a 15-21 21-14 21-19 win over eighth-seeded Tanongsak Saensomboonsuk of Thailand in the men's singles quarterfinals. The Syed Modi Grand Prix Gold finalist Indian will face Korea's Lee Dong Keun in the semifinals.
Srikanth, who is on a comeback trail after recovering from an injury, notched up a dominating 21-14 21-16 win over All England Championship runner-up Shi Yuqi of China to set up a semifinal clash with Anthony Sinisuka Ginting of Indonesia, who had beaten Sourabh Verma early in the tournament.
In the mixed doubles competition, B Sumeeth Reddy and Ashwini Ponnappa lost 11-21 8-21 to the third-seeded Chinese duo of Lu Kai and Huang Yaqiong.
It was a rare bad day in office for Sindhu as she was completely outwitted by Marin, who showed tremendous agility and pounced on every opportunity to emerge victorious.
Sindhu, who had dropped down to world number 5 due to her first round exit at the Malaysia Open last week, never looked the player who had outsmarted Marin not too long back in New Delhi. The Indian just could not match up to the pace of Marin.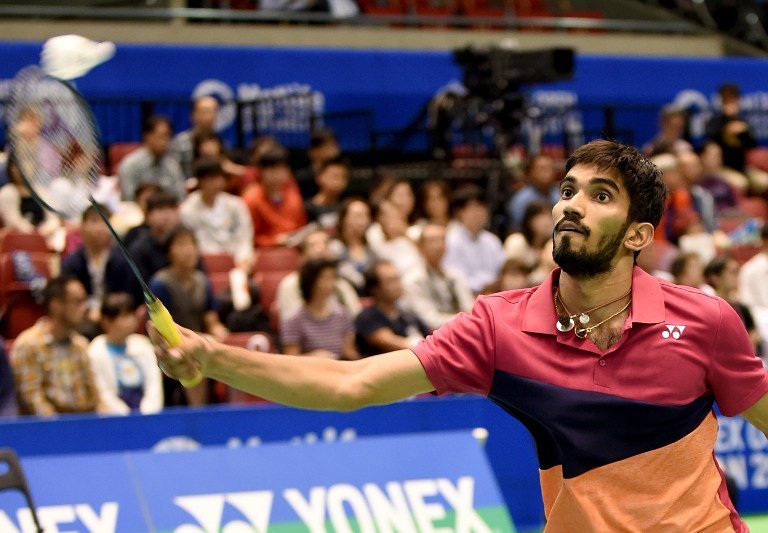 The opening game started aggressively with Marin being quicker off the blocks in fast-paced rallies. Marin opened up a 2-0 lead early on and then made Sindhu run across the court with her angled strokes.
Sindhu, on the other hand, miscued her shots even as Marin sealed an 11-4 advantage with a smash on the Indian's backhand.
The Spaniard continued in the same vein yelling her heart out at every point won and did not allow Sindhu to gather herself. Marin was up 16-4 in no time.
Sindhu picked up a few points to make it 11-18 but a wide hit helped Marin close the game in 14 minutes with a body smash.
The second game was no different and Sindhu continued to find the going tough against a consistently aggressive Marin. Sindhu trailed 5-11 at the break.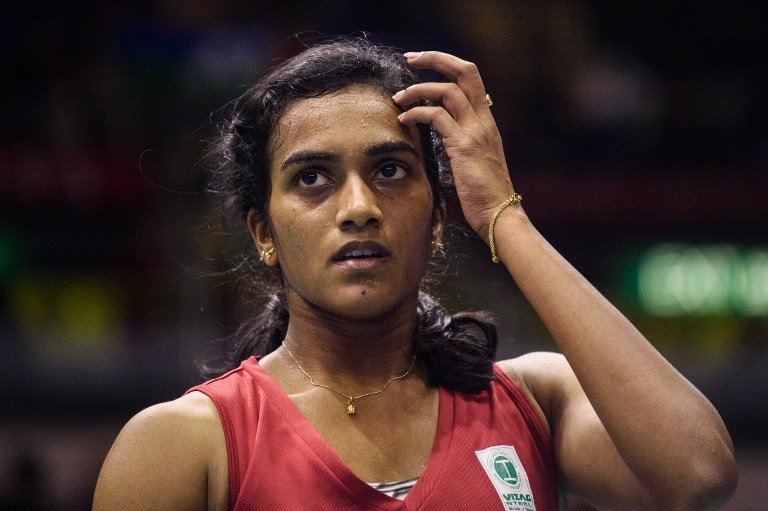 It was an on-rushing tap from near the net that helped Marin grab the advantage at the interval. Even after the breather, Marin did not take her foot off the pedal and moved to a 19-11 lead.
Sindhu tried a late comeback but it was too little too late as Marin grabbed the match point with a body smash.
Sindhu then handed over the match to the Spaniard with a service fault, summing up an unusually bad day for her.
Srikanth, who had exited in the first round at India Open, took control of the opening game by breaking off from 7-7. He moved to a 15-9 lead and then reeled off four points at 17-14 to grab the first game.
In the second game, Srikanth had to toil harder as he fought back from 6-10 deficit to grab a 11-10 advantage at the interval. The duo fought till 15-15 before the Indian marched ahead to seal the semifinal spot.
(All images: AFP)