Leander Paes is 43 years old. He has been professional since 1993. He has won 18 Grand Slam titles in all. He has a singles bronze medal at the Olympics. He is, undoubtedly, one of India's sporting great.
But his monumental achievements notwithstanding, controversies keep chasing Paes. 
After his doubles match in the Davis Cup on Saturday, Paes claimed that India had sent the wrong mixed-doubles teams to the Olympics in London as well as Rio.
First to respond to that, was Sania Mirza.
At it again!! …the usual ploy to stay in the news by slanging fellow players in media. #Patriotism

— Rohan Bopanna (@rohanbopanna) September 18, 2016
But the marathon man of Indian tennis brushed them off and said they are nothing more than false propaganda initiated by a few of his "highly jealous" competitors.
Paes did not take any names but said the negativity that is being built around his name in recent times, is a result of a few underachievers' sinister design.
But it was clear who he meant, because those players openly came out and slammed him on social media after his initial comments on how India have sent the wrong mixed doubles teams for the last two years.
Whenever it comes to playing for nation in the Indian team at the big stage, be it Olympics, Asian Games or in Davis Cup, tennis has found itself mired in controversies.
Paes however, said he does not care what people say or think about him since he's busy writing his name in the history books, that no one can change.
"In this part of my career, most of my competitors are highly jealous. They might not understand what it takes to win 18 Grand Slams and play seven Olympics. Some competitors, you give them 10 life times, they will still not be able to achieve that. Instead of working hard, they want to knock me down," he told PTI in an interview during the just-concluded Davis Cup tie against Spain.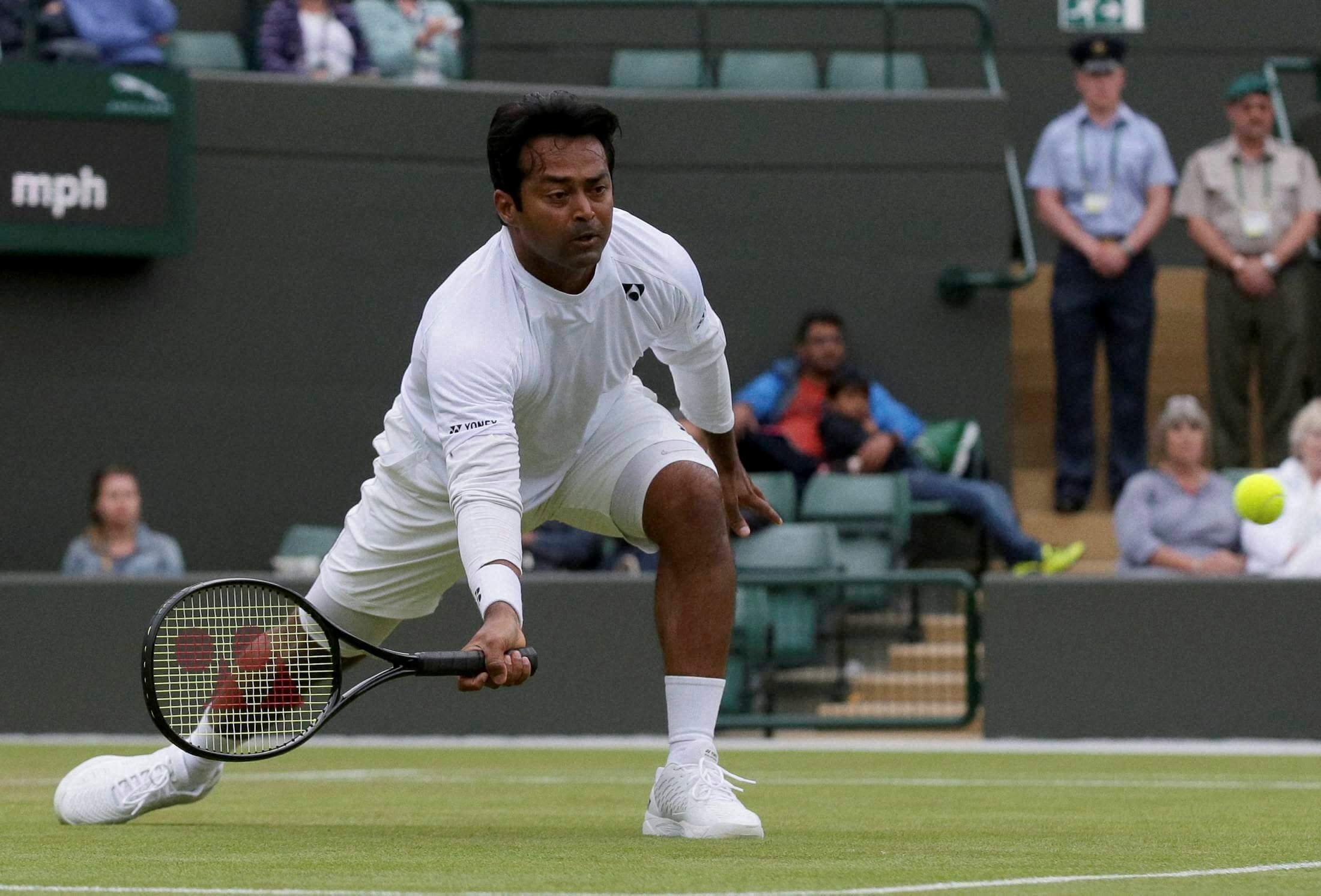 "They want to ruin my reputation by doing ulterior things, so that the perception of the public is that Leander is a bad man. It takes a whole lifetime to build a reputation and it takes one second to ruin it," he said.
Is he tired of this negativity? Does he get frustrated?
"I am a human being. But I don't deal with it now," he said in a nonchalant way.
"In this modern age of social media, I understand there will be some negativity. The people who are true and honest, whether they are good with me or not, I respect them.
"Few people are always trying to tarnish my reputation. There are some competitors out there, who are highly jealous of what I have achieved. Instead of working hard, to achieve it themselves, they realise, they can't to that quantum, so hence, let's ruin his reputation. One person will put one story here, one there and build perception," he said.
Paes said he does not care about these people, who "bark" about him, and will continue to do what he does best — excel on tennis courts.
"Not to worry about haters. You play your game, you run in your lane, don't enter into others' lane. I will write my name in the history books. That is fruit of your hard work."
"People believe it or not, media write or not, but the intelligent people, the knowledgeable people will see history books and I have written my name there many times and will write many more times. That can't change, you can't forge a history book and you can't change history books."
The incident has once again served to highlight the ego issue in Indian tennis.
Hope someday our federation tells our Tennis players to stop acting like sullen kids. Bored of Lee / Hesh / Sania taking digs at each other.

— Vipul (@Sporty_Baba) September 19, 2016
Indian tennis has always been marred by insane level of egos. Wish we'd learn some class

— Nirupama (@NiruSanjeev) September 19, 2016
At the end of the day, Leander Paes' contribution to Indian tennis is unquestionable but all these controversies are beginning to tarnish his legacy.
We can only hope the ego issues are put aside in the future and the country's interests take precedence.