From "no-hopers" at the start to champions in the end, former captain Shahid Afridi feels Pakistan have become serious title contenders for the 2019 ODI World Cup with their stunning Champions Trophy triumph.
Pakistan thrashed India by 180 runs in the final to lift their maiden Champions Trophy title.
"This is one victory that Pakistan fans will remember for long. It has been an ultra-quick turnaround from no-hopers to champions for the Pakistan players and the manner in which the team won the match was really impressive," Afridi wrote in his column for the ICC's official website.
"Rarely have I seen Pakistan deliver such a clinical performance in a tournament decider and annihilating hot favourite India came as a pleasant surprise," he added.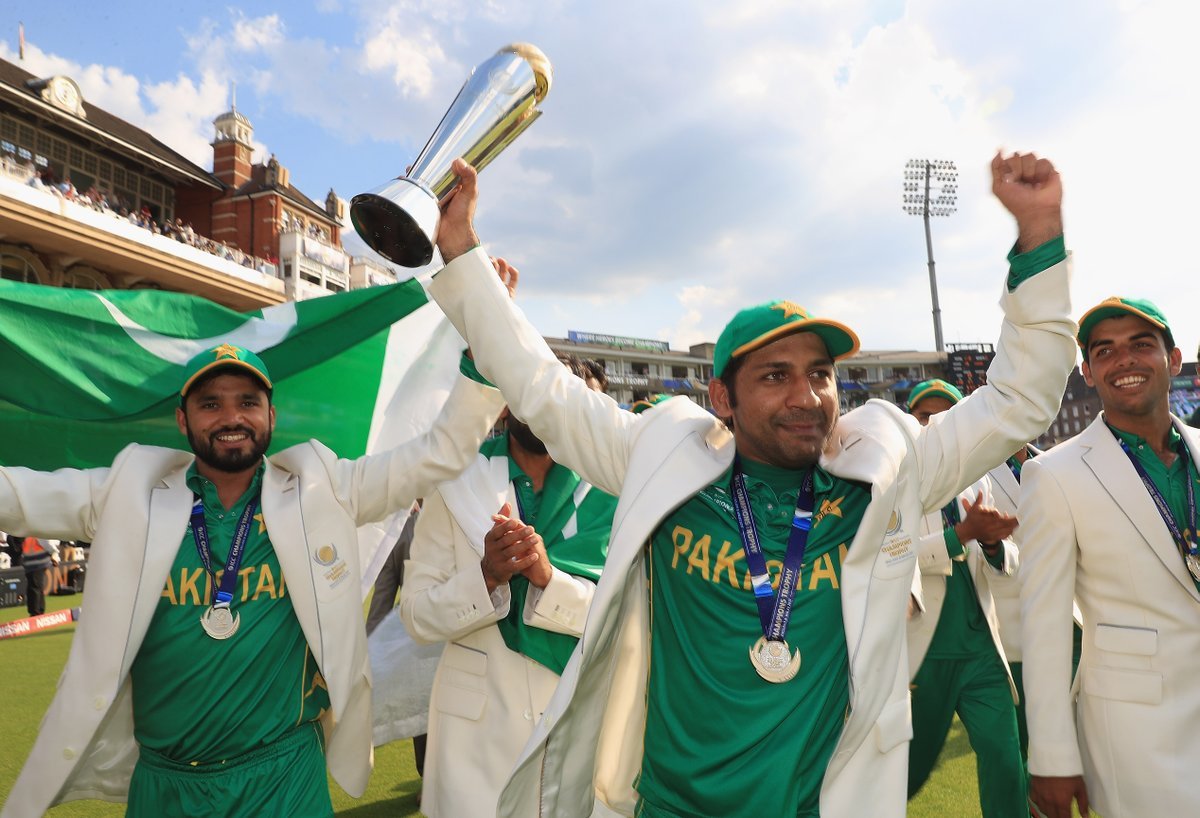 "Pakistan, meanwhile, has a team that can develop into one of the top three teams by the time the 2019 World Cup is played in England. This squad is built around exciting young talent and has an astute and passionate leader in Sarfraz."
Afridi lauded the performance of centurion Fakhar Zaman and the tournament's leading wicket-taker Hasan Ali besides congratulating captain Sarfraz Ahmed.
"Pakistan has unearthed new heroes in a span of 14 days. From Fakhar Zaman to Hasan Ali and Shadab Khan, Pakistan has shown the world its rich talent and pedigree. In Sarfraz, it now has a captain who can perhaps take the team to unprecedented glory in the years ahead," he said.
"Remember, this is the same team that barely qualified for the tournament, started as the lowest-ranked team in the fray, and was handed a 124-run drubbing in the opening match by India," he pointed out.
Afridi said the celebration of yesterday's win in Pakistan was similar to the "unbridled joy" that the country's fans felt after the team's 1992 World Cup triumph and 2009 World T20 title win.
Afridi singled out Zaman for high praise.
"I would rate his performance as arguably the greatest by a Pakistani in a world event final considering that this was only his fourth ODI and first ever against India," he said.
"I was hugely impressed by his courage despite getting hit in the head early in his innings and how he forgot that to build a memorable innings," he added.
Feature image: ICC