With a victory in their 7th match of this World Cup, Pakistan's run is now EXACTLY similar to the one in 1992.
Exactly in caps to mask my fear of them winning the tournament like they did back then.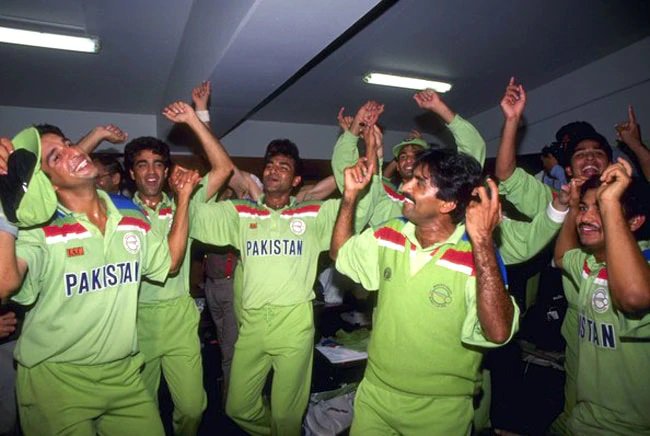 If you have been following the World Cup stories on social media, you must have noticed some version of this creative.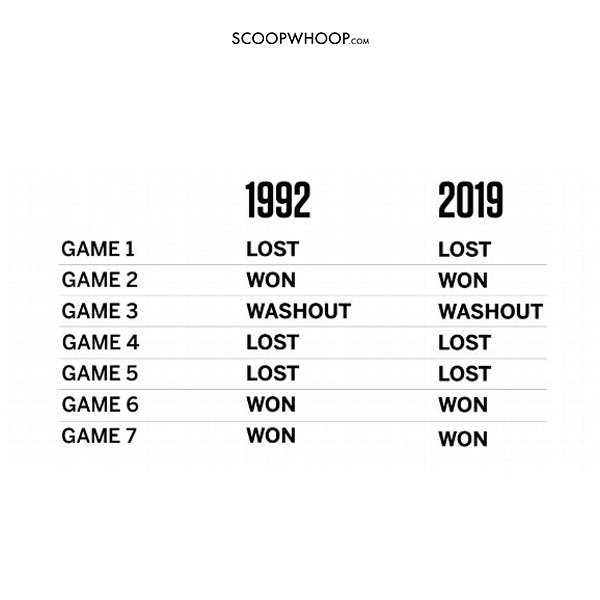 Or someone from Pakistan talking about 'repeating history'. 
1992 me bhi Pakistan ne Africa ko beat, krne ke bad consecutive matches jeete thy, so If Pakistan beat South Africa today 😂✌
World Cup apna ha. 😂 😂

— Aнмed 🇵🇰💔 (@Chal_Daffa_Ho) June 23, 2019
It makes sense, too, because their run in the tournament isn't the only similarity between the two editions. Here are some others.
1. The 1992 World Cup was held in a round-robin format. So is the 2019 one. The format has not been followed in any other edition in between.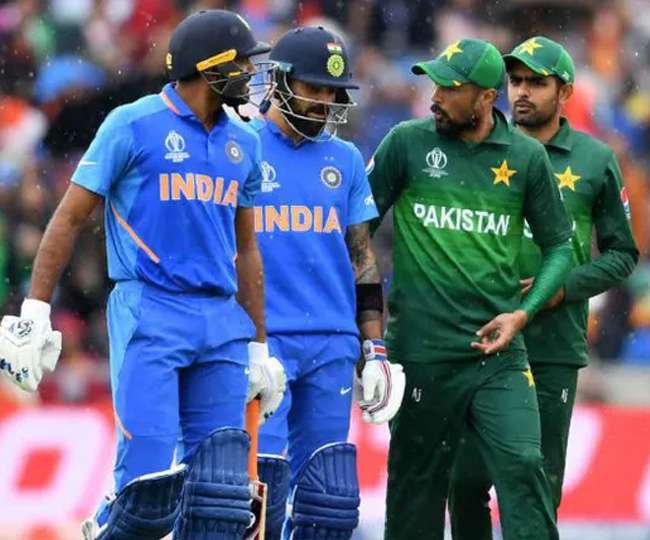 2. Pakistan ended New Zealand's winning run in their 7th match yesterday. Just like they did in 1992. In their 7th match.
3. On both occasions, The Man of the Match for the 6th clash was a person with the surname – Sohail (Aamir Sohail in 1992 and Harish Sohail in 2019).
1992 World Cup – Pakistan Match 6:

Won by 48 runs
Man of the match – A Sohail

2019 World Cup – Pakistan Match 6:

Won by 49 runs
Man of the match – H Sohail
😛#CWC19

— Saj Sadiq (@Saj_PakPassion) June 24, 2019
4. In 1992, two new white balls were used per innings, one at each end. Same in 2019.
5. In 1992, the winners of previous two editions were Australia and India. In 2019, the winners of  previous two editions are Australia and India.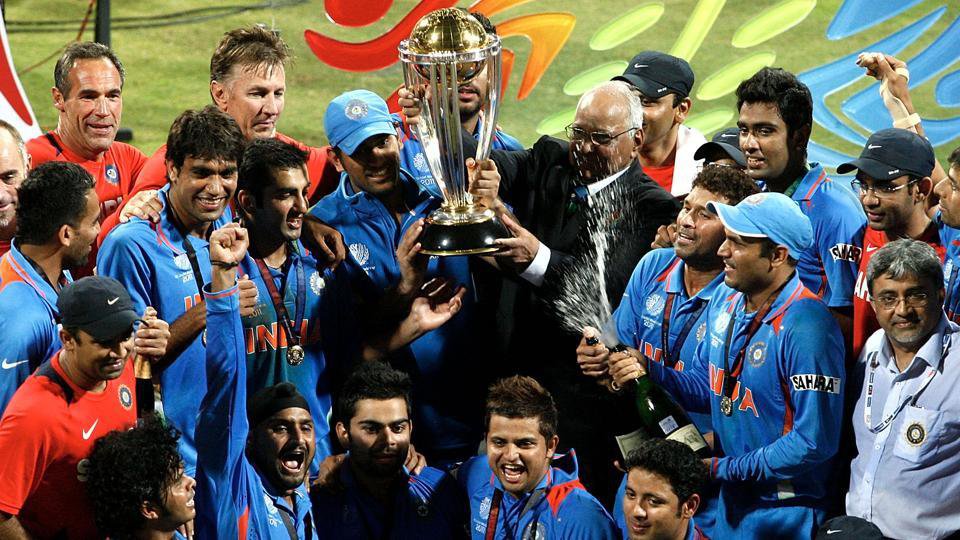 So, all in all, the situation is pretty scary.
However, the then captain Imran Khan didn't yawn like Sarfaraz in 2019. So there's hope I guess.