In the 3rd ODI at Trent Bridge England just thrashed Pakistani bowlers and scored a record-breaking 444 runs. Looking at the tremendous form of his team, Piers Morgan got super excited and indulged in his favorite pastime, tweeting.

But, wait a minute, before going any further, do you remember the conversation he had with Sehwag almost a week ago? Don't worry, here's a recap: 



Morgan was pretty much speechless after this epic reply of Veeru, but today the mammoth total posted by England gave him the confidence to challenge Sehwag. Take a look:

Although Sehwag hasn't responded to his 'challenge' yet but Indian Twitter was readily waiting to give him a reality check. Morgan totally forgot that India already has 9 Olympic Gold Medals, and these tweets made sure he will never forget about them again: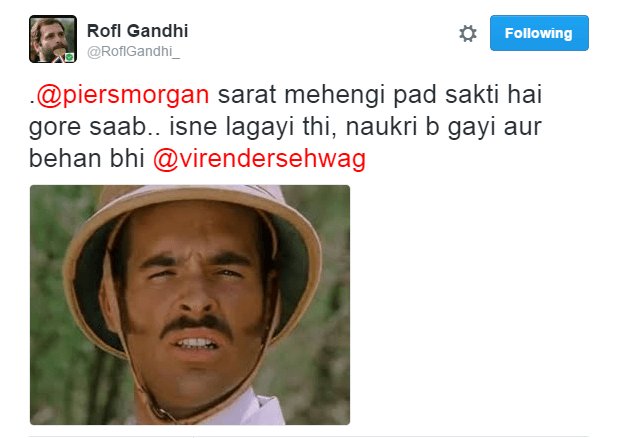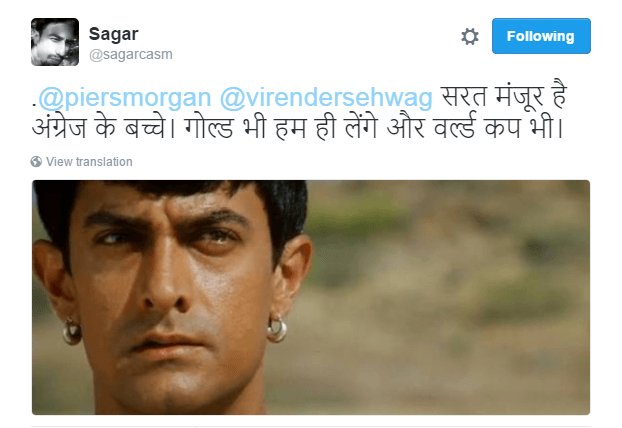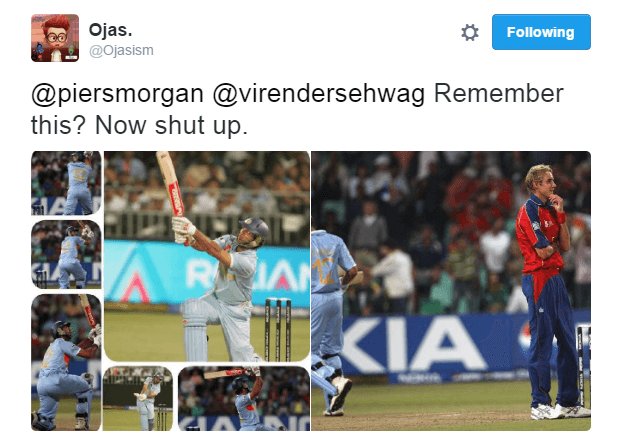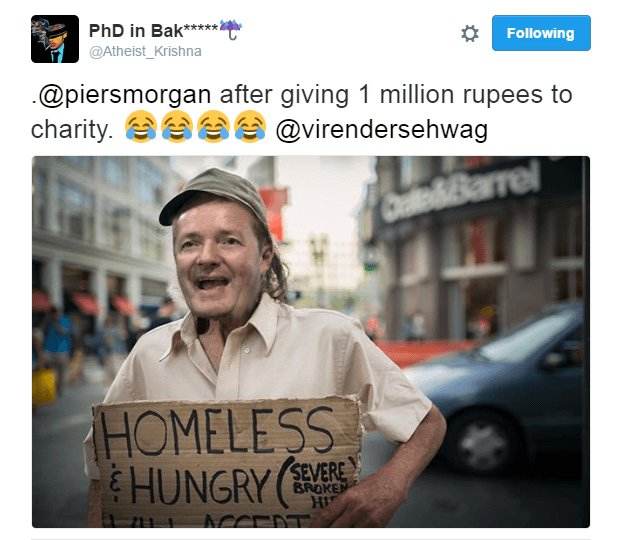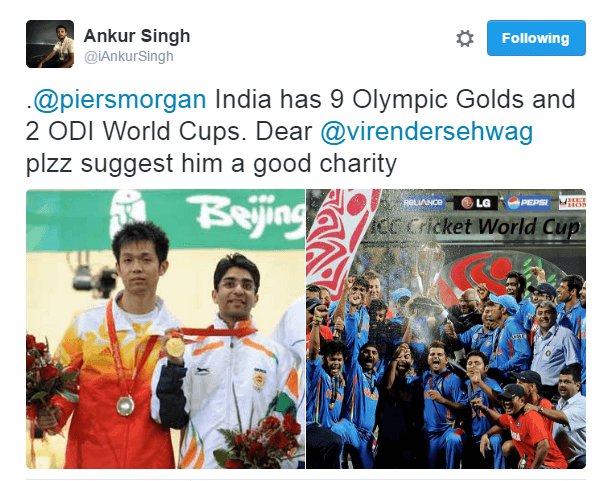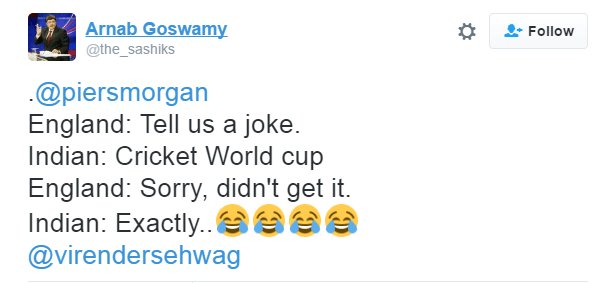 Soon, he realized his mistake and deleted that tweet. But, only to rephrase it and challenge Sehwag yet again. Here's the rephrased tweet:

Piers Morgan just made sure that in the next world cup we will have one more fierce game apart from the one with Pakistan. Yes, waiting for #IndvsEng.