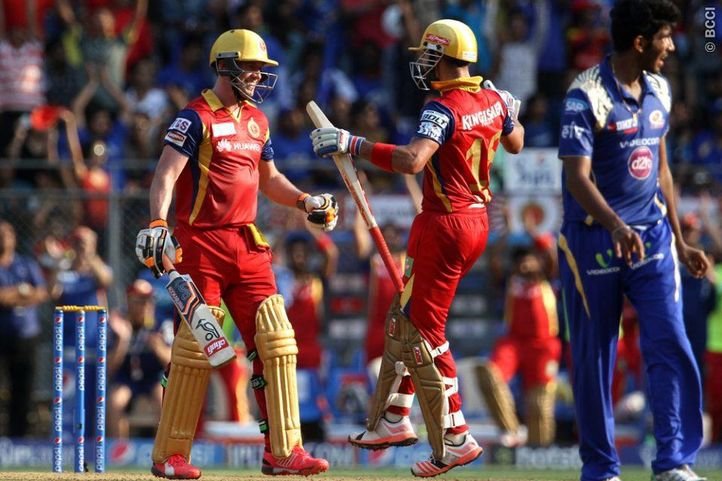 Royal Challengers Bangalore have two of the world's best batsmen, AB de Villiers and Virat Kohli, and obviously if they'll bat together records will be broken.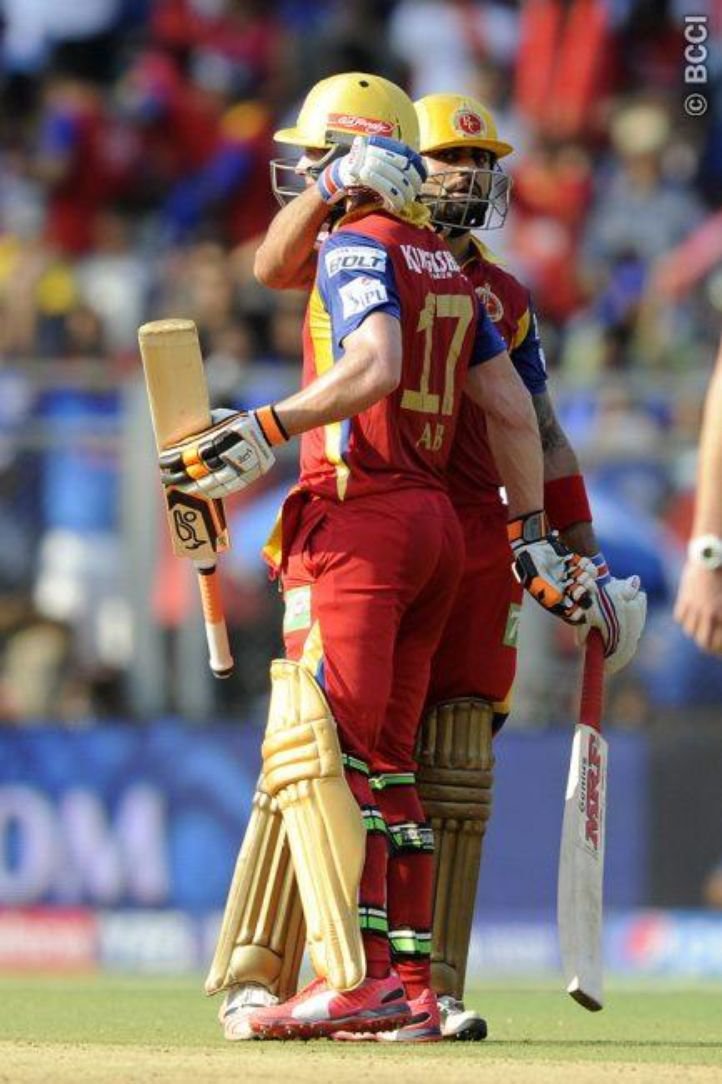 Mumbai Indians and the rest of the world realized it when the duo combined together and put up a 215-run stand trumping the record of 206 set by Adam Gilchrist (106) and Shaun Marsh (79) in 2011.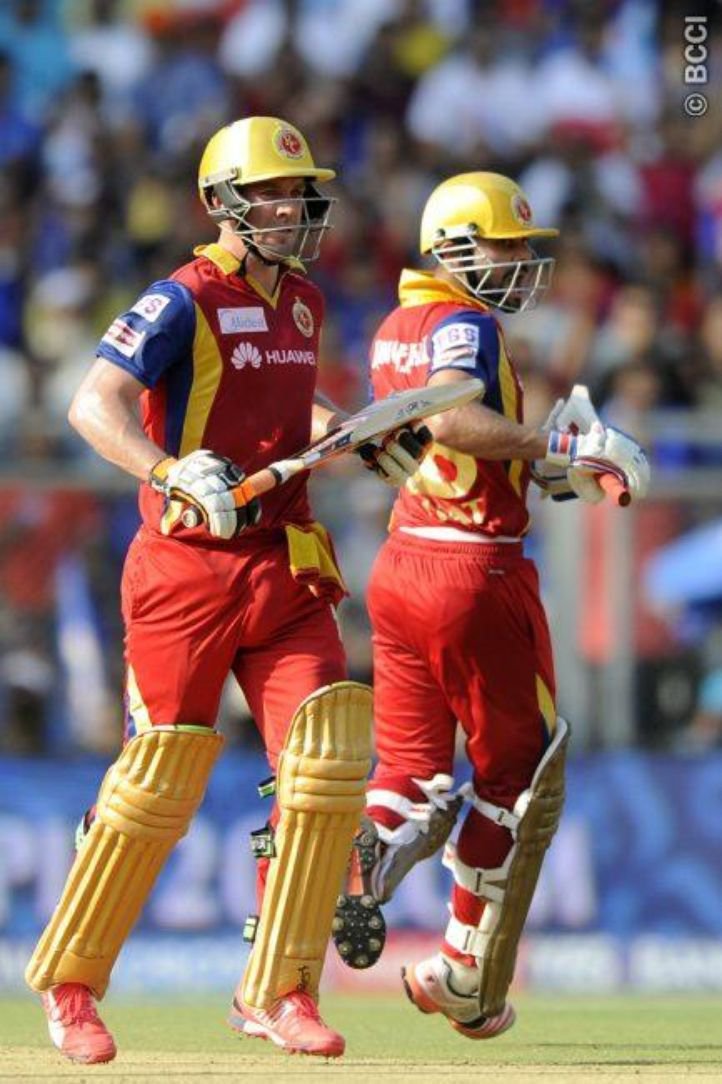 AB (133* off 59) and Kohli (82* off 50) murdered the Mumbai bowling attack and posted a mammoth 235/1 which they couldn't even come close to.
But Kohli fans wouldn't have liked is how de Villiers made Virat look like a side-kick and the visible difference there was between the South African and the Indians' batting.
All images courtesy: IPLT20.COM