When the 18-year-old Prithvi Shaw stepped on the field to play his maiden Test for the country, no one had expected him to do what he has just done. 
He became the youngest Indian to score a Test century on debut and we can only think of all the glorious things that are going to follow this dominating knock. 
Playing comfortably against both pace and spin, he brought his hundred in 99 balls. 
Often touted as 'the next Sachin', Prithvi seems to be creating a niche for himself and going by his performance, we don't think he will need to be called 'the next' anyone. 
An interesting fact, however, is that the last time West Indies played a Test in India was also the last time Sachin played an international cricket match.
Having lost KL Rahul for a duck, Prithvi and Cheteshwar Pujara put up a great show and stabilized India's innings on the first day of first Test against West Indies.
In 2013, Prithvi made the highest score by a batsman in any form of organised cricket since 1901, by scoring 546 runs in a Harris Shield elite division match.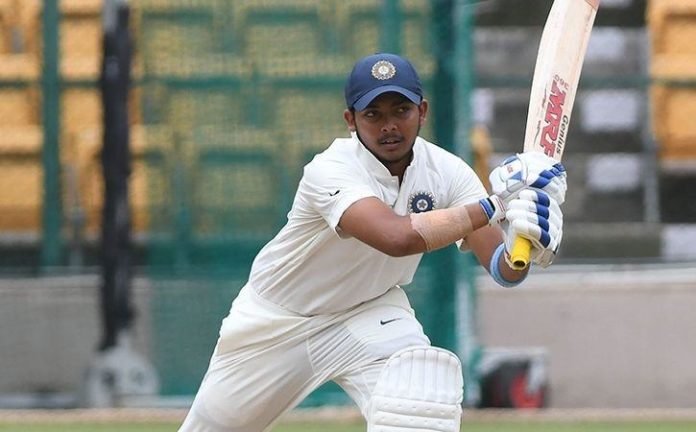 Later in 2018, he went on to lead India to U-19 World Cup victory. 
There's no looking back for the young player, from here, and we are excited to see what all he achieves in the future.