The floods in Chennai have been wreaking havoc on the lives of residents and those stuck in the city. Aware of the horrific conditions in Chennai, Indian spin maestro, Ravichandran Ashwin had his own battle to fight, and not just on the cricket field.
As India began the fourth Test against South Africa in New Delhi, Ashwin could not establish any contact with his parents in Chennai.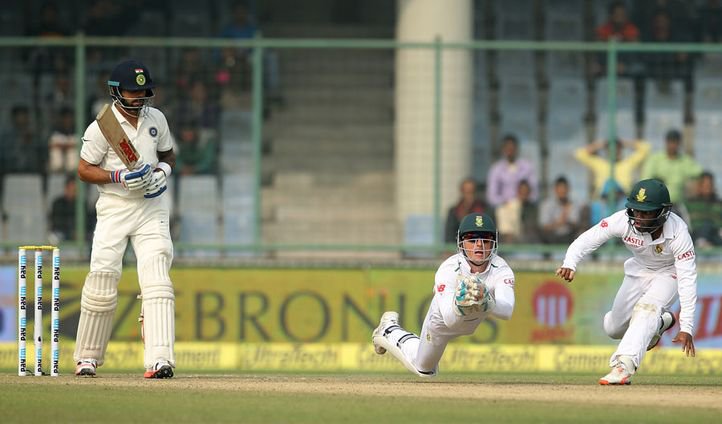 He came out to bat with India struggling at 198/7. What could've made the situation worse was the thought of his parents in Chennai, whom he hadn't been able to talk to.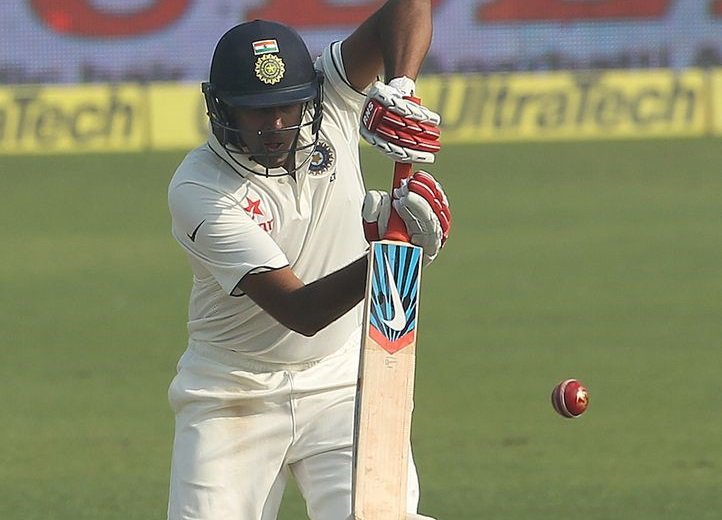 As soon as he came to the crease, his wife put out a tweet in support of her husband's courage, praying for his strength.
Thoughts with Ashwin, who is batting right now. We have not heard from his parents in over 24hours. I can only pray he keeps his strength.

— Prithi Ashwin (@prithinarayanan) December 3, 2015
She also tweeted to the rescue teams giving the location of his family.
Her prayers finally paid off. Not only did Ashwin remain unbeaten till end of day's play, but more importantly, she also got through to his parents.
Heard from them. They are fine and safe. Good God. Thank you. I want to hug the person who came up with Whatsapp calls.

— Prithi Ashwin (@prithinarayanan) December 3, 2015
Ashwin went on to make 56 runs and was vital in the 98-run partnership with Ajinkya Rahane, who scored 127. The pair helped India reach a decent total of 334.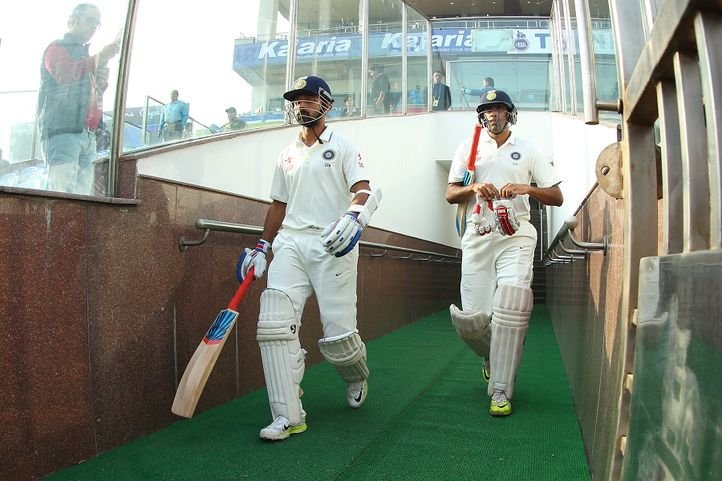 He must be relieved to have heard from his parents.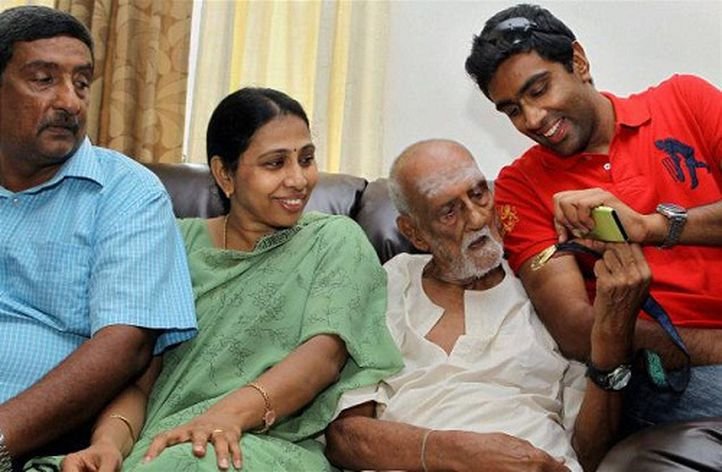 Source: celebritykick
But I'm sure he completely believes in what his ex-captain, MS Dhoni, once said. Just a week before the 2015 World Cup started, Dhoni's firstborn kid, a daughter named Ziva, was born. He was asked if that was playing on his mind.
Ashwin certainly proved he can handle test-ing times. Hats off to the Indian spinner!
All images have been sourced from espncricinfo