After Rafael Nadal's historic 12th win in the French Open last night, I read somewhere: 'Rafael Nadal is a 'cheat code' on clay'. 
'Is', not 'has'. 
And it makes so much sense. I will explain why!
You know one of those really passionate video game players, who do all the research and find out cheat codes to gain advantage? Rafael Nadal is like that, except tennis is not a video game and he is a living, breathing code himself. 
Let's get a little more into this. If you talk to an coder serious about their job, they will tell you the beauty they see in a brilliantly crafted code which makes everything fall into place. When stuff works, nobody thinks of the coding; but the person who has created it, knows its value. 
So, who created 'code Nadal'? We don't know; but they must have been great engineers.
He is a fine mix of talent, perseverance and humility. Unlike any other we have ever seen. 
Remember the 'greatest tennis match of 2009'? It was the semi-final of the Australian Open, which lasted for 5 hours and 14 minutes.
For 5 hours, the 23-year-old man kept going. In the end, the scorecard read: 6-7 (4), 6-4, 7-6 (2), 6-7 (1), 6-4. 3 sets had a difference of 1 point, the rest had a difference of 2. Many other players would have given up, but not Nadal.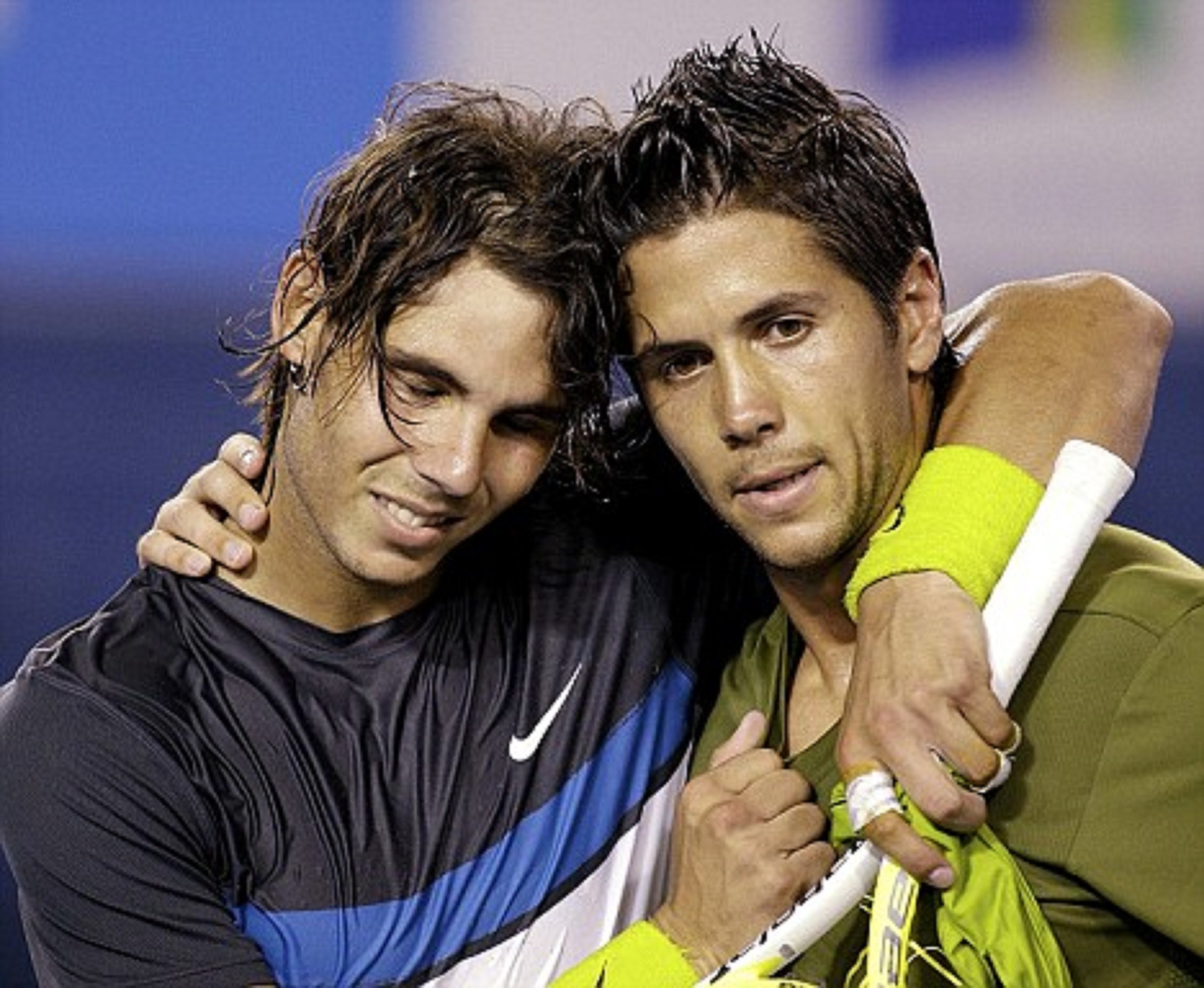 He won the semi-final and set up a clash with Roger Federer for the title. We all know what happened next. 
Defeating Federer in a match that didn't deserve a loser, he stopped the Swiss star from equaling Pete Sampras' record for the most number of singles titles.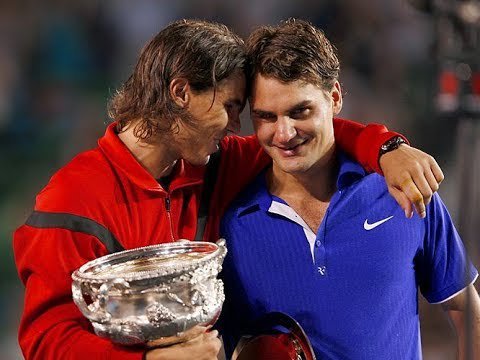 That wasn't the highlight, though. The highlight was the ceremony that followed. Having won his first Australian Open title against a living legend, Nadal went to the podium and said:
Roger, sorry for today. I really know how you feel right now. It's really tough, but remember you are a great champion, one of the best in history, and you have proved that.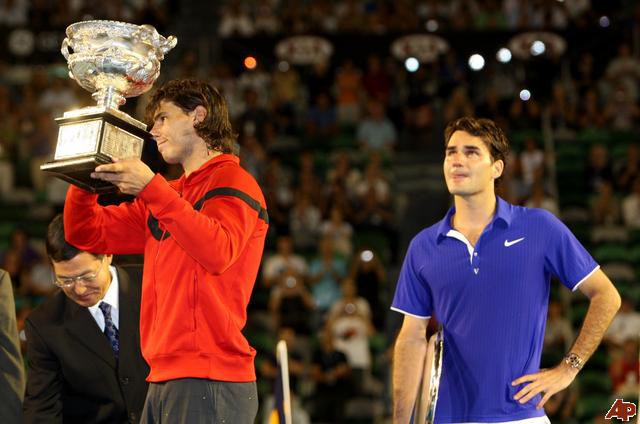 It was the beginning of an era for Nadal and it was also the start of a beautiful friendship. We know that because when the tables turned and Federer won the Australian Open in 2017, teary eyed, he said:
Tennis is a tough sport, there are no draws. If there were, I would have been happy to accept one and share it with Rafa.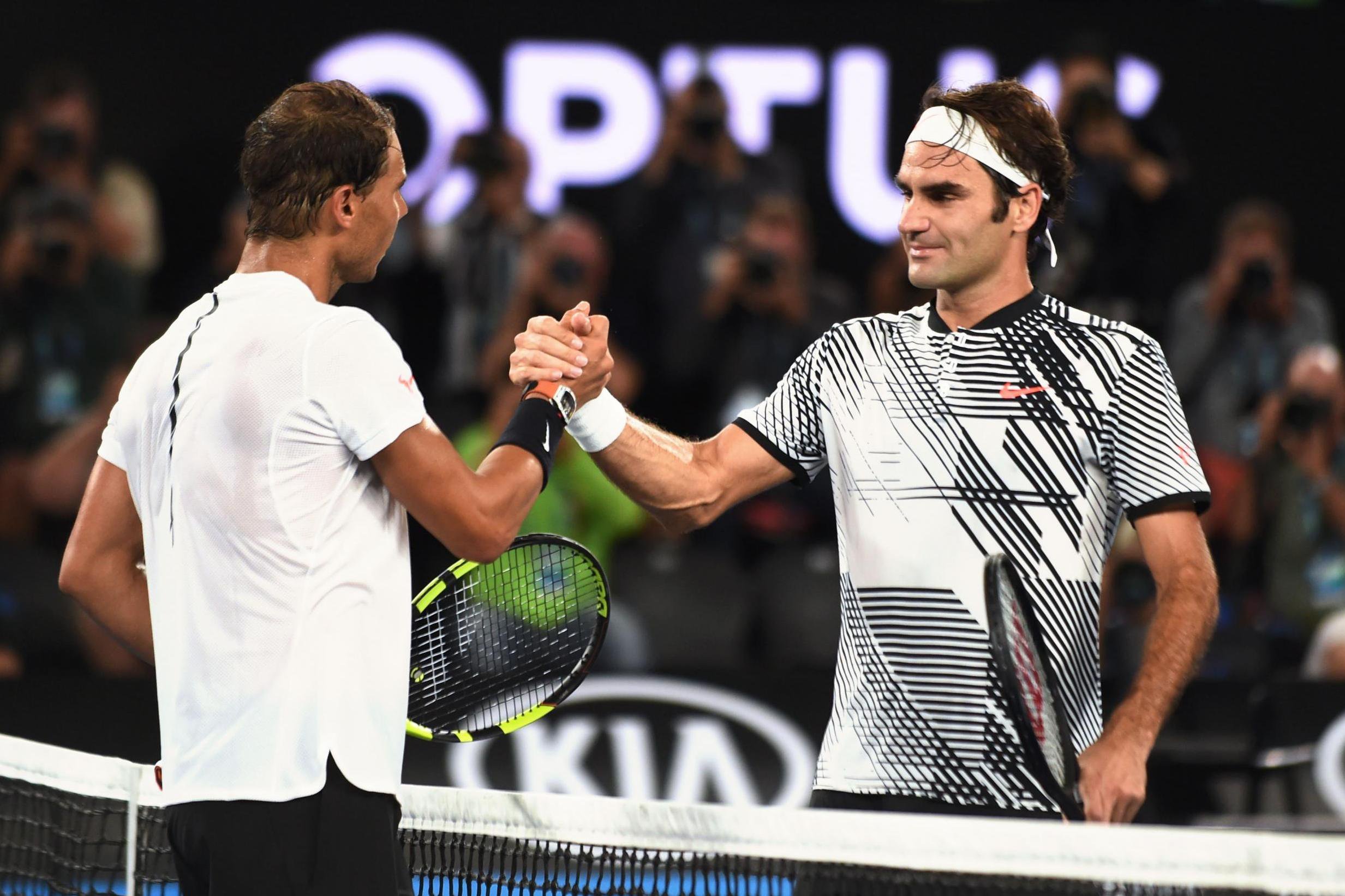 People passionate about winning don't like it when Nadal apologises like that, but he doesn't play that way. 
Even last night, as he won his 12th French Open title, he apologised to his opponent Thiem. "I feel sorry – he deserves it," Nadal said.
Who knows, we might be staring at the start of one more great friendship.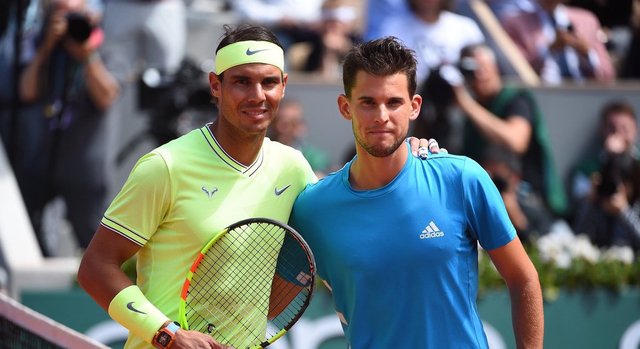 Another brillaint match that showed Nadal's perseverance was the Australian Open final 2012. Many call it the 'greatest final' and rightfully so. 
The match went on for a total of 5 hours and 53 minutes. The scores were 5–7, 6–4, 6–2, 6–7(5–7), 7–5 in favour of Djokovic but it was one of those clashes you remember for the fight and not for the result, the hunger to win and not the victory itself.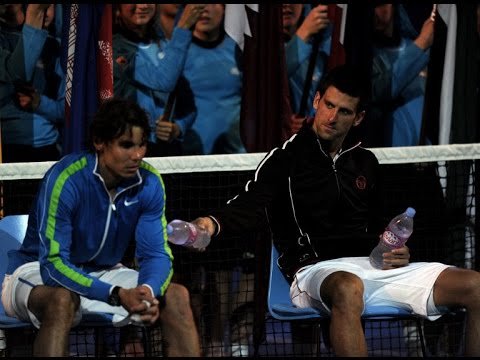 Ranked number 1 and 2 at the time, they played like world number 1 and 2. Till date, it is the longest tennis match to be played in the Open Era and the longest in the history of the Australian Open.
After the match, the winner Djokovic said:
It was obvious on the court for everybody who has watched the match that both of us, physically, we took the last drop of energy that we had from our bodies, we made history tonight and unfortunately there couldn't be two winners.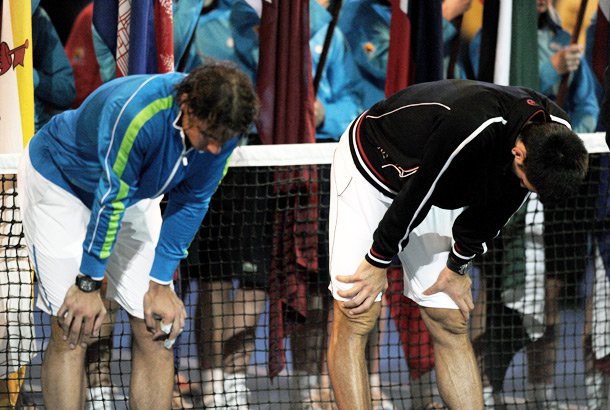 You see the pattern here? On two separate occasions, two different players expressed the desire to share the title with him. 
That is Rafael Nadal for you.
So, to put it simply, Rafael Nadal is a language that doesn't have words like arrogance and phrases like giving up. 'Is', not 'has'.