Before I even started watching Rahul Dravid's Breakfast with Champions interview, I knew it will be a challenge to pick out the best moments. And I was correct. Everything the man says is quote worthy and stuff you want to hear again and again. 
I tried, though, and came up with these 13 moments that stood out for me. 
1. So, everyone knows Dravid to be a good guy – because he is. Joking about his image, Dravid said he'd like to break it.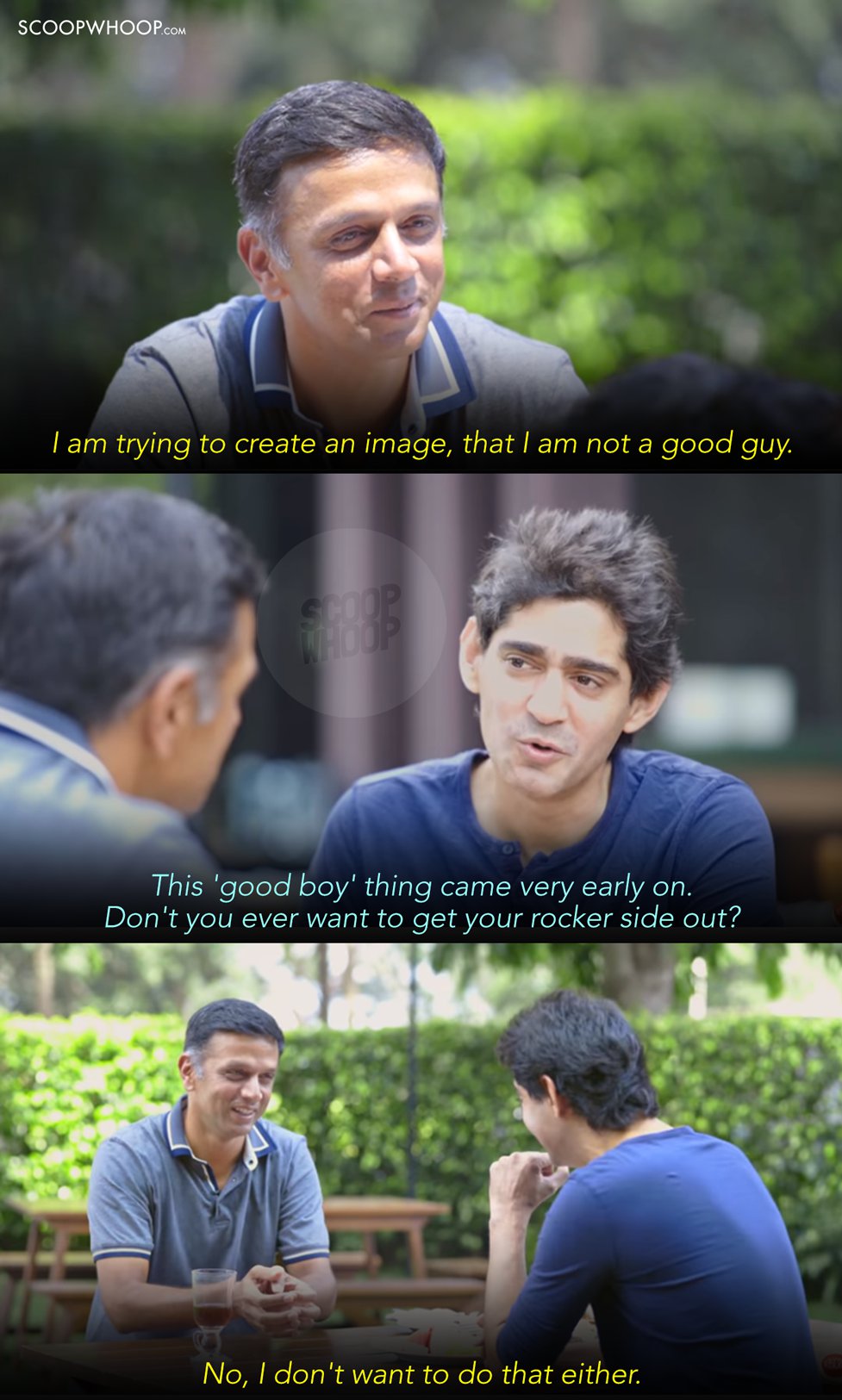 2. Talking about the image, he was sad when Harbhajan Singh called him the 'worst dressed' in the team. Because he thinks he was the second worst, if at all.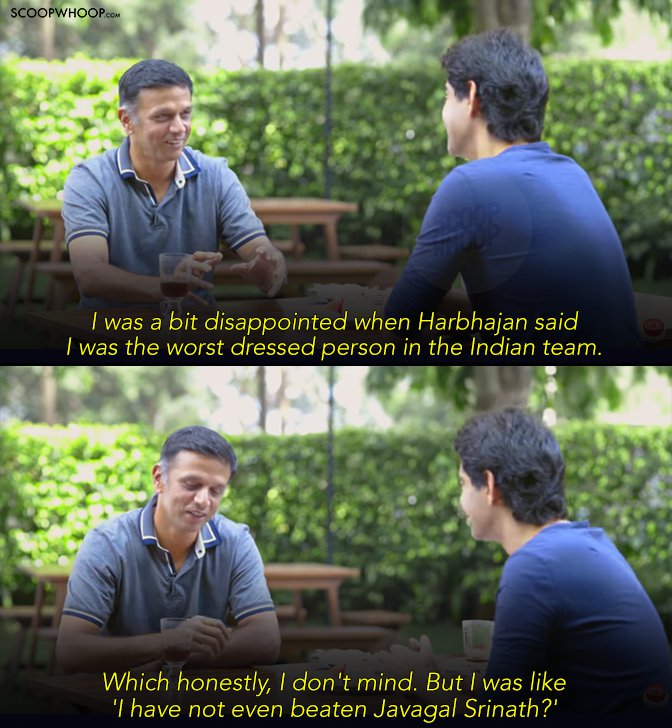 3. And then, of course, the all important title of 'The Wall' had to be discussed.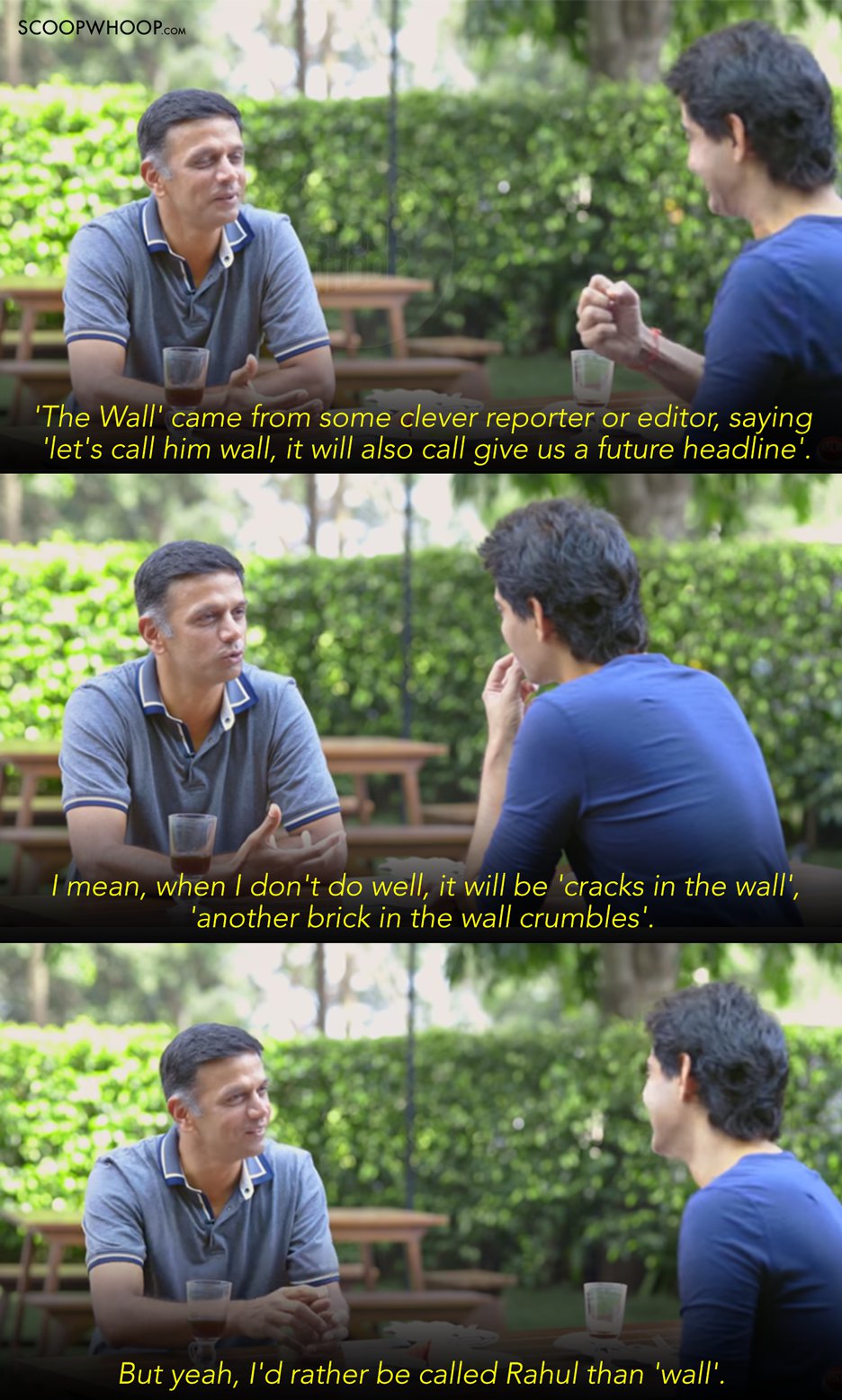 4. Now you can't talk to Dravid, without mentioning the Kolkata Test, 2001. He has a different take on it, though and doesn't think he deserves the credit for winning the match for India.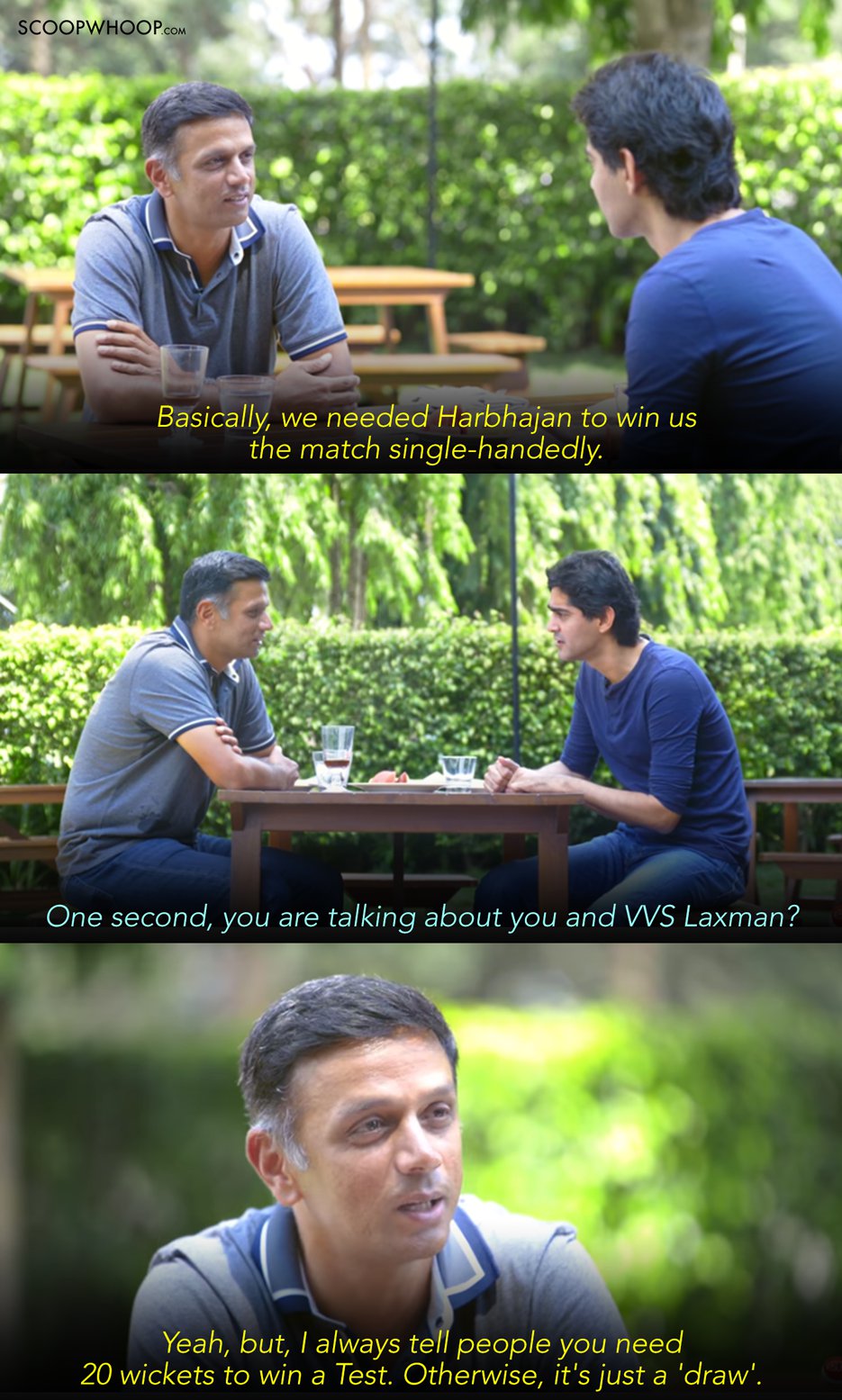 5. And then, he said this (tissues, please).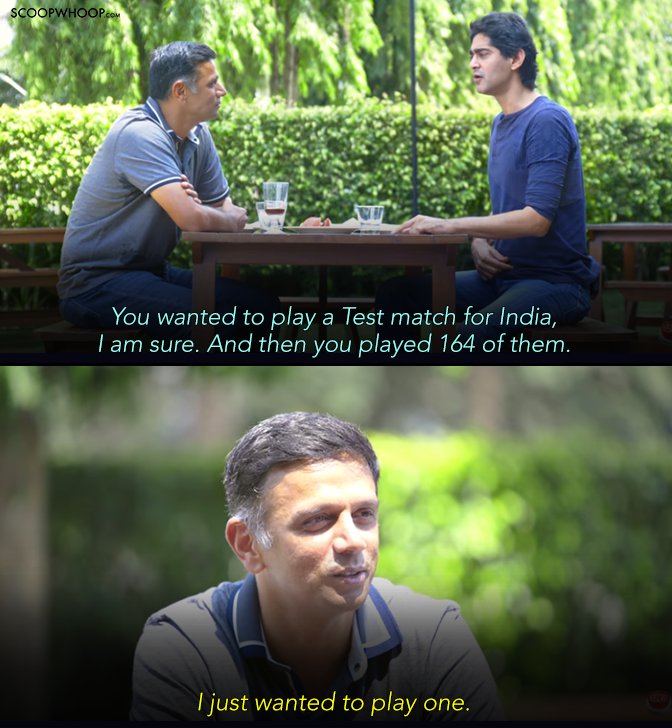 6. Taking a dig, Gaurav then asked him about the 'biggest achievement of his life' and he had a funny response to that as well.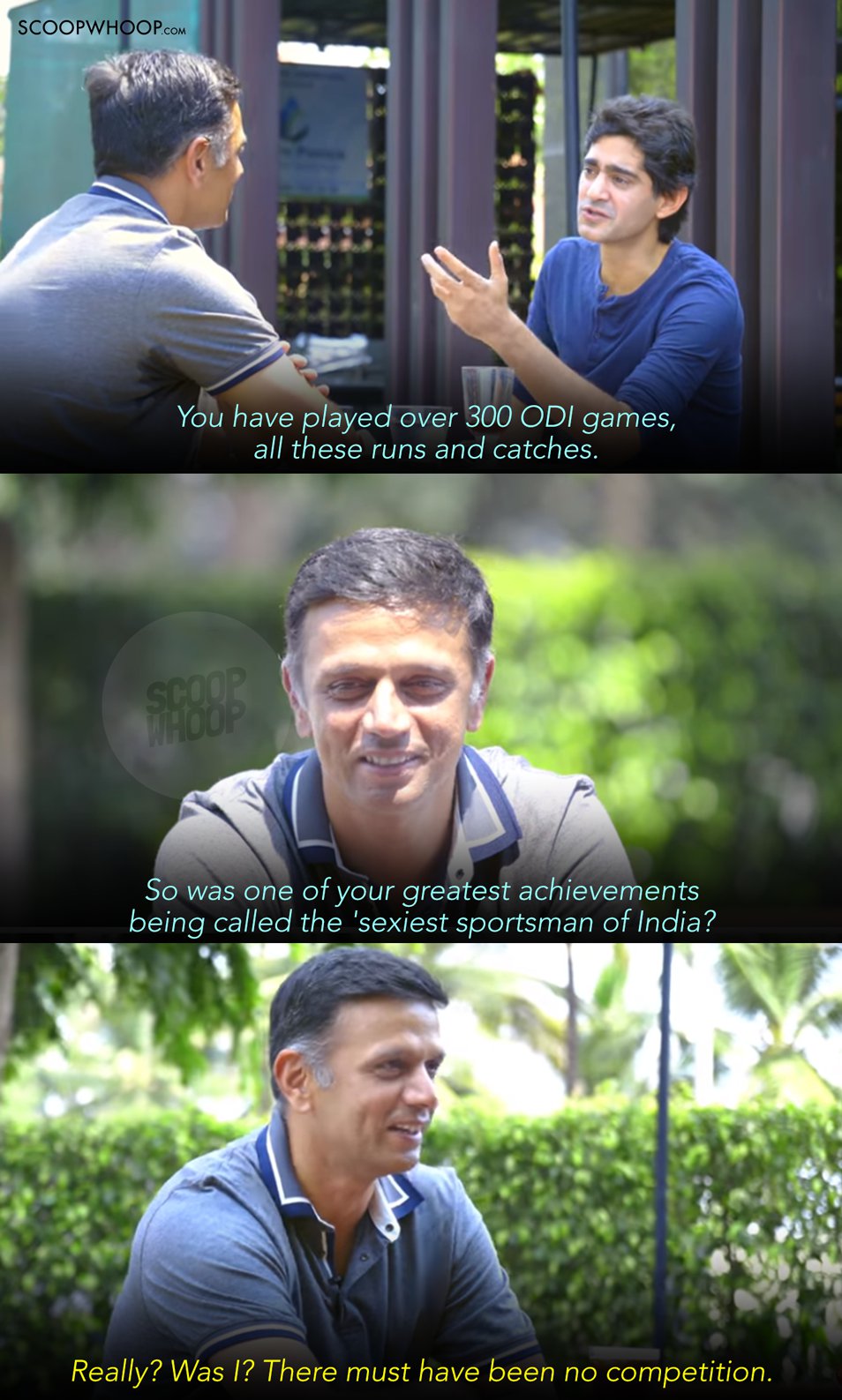 7. Talking of achievements, humble as ever Dravid thinks one of the biggest pleasures of being a cricketer has been to get to know his idols.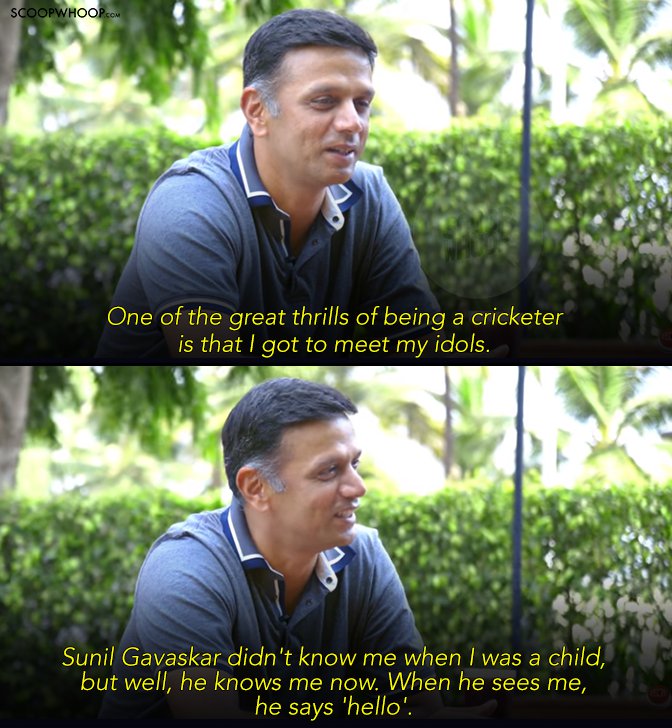 8. He also thinks that a lot of things worked out in his favour, because his start was a pretty modest one.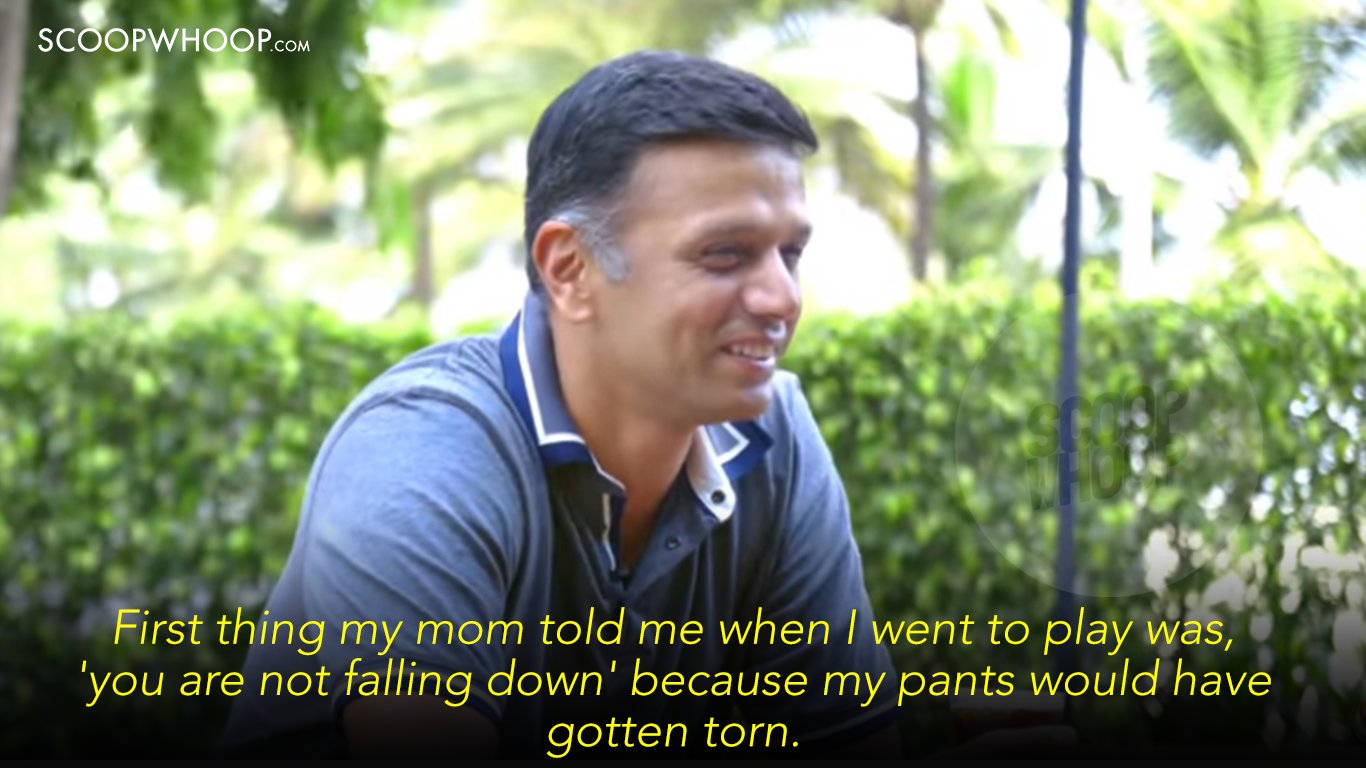 9. From that to becoming the greatest Indian Test cricketer, Dravid has had quite a life. And now after retirement, he has decided to give something back to cricket by coaching young kids at U-19 level. Downside of it? Less time with his own kids.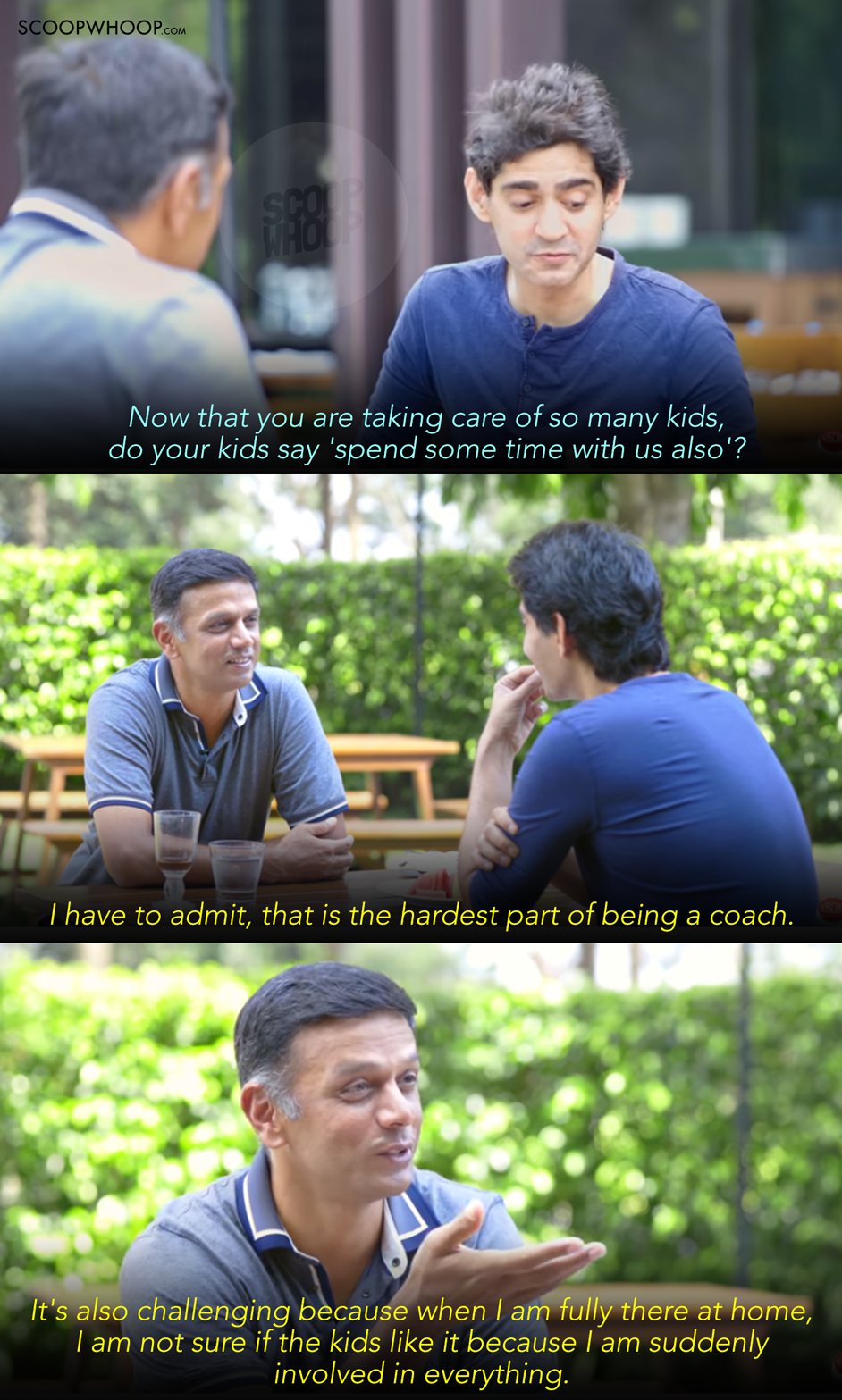 10. Gaurav then asked him how it was to play with Virendra Sehwag and the answer did not come as a surprise.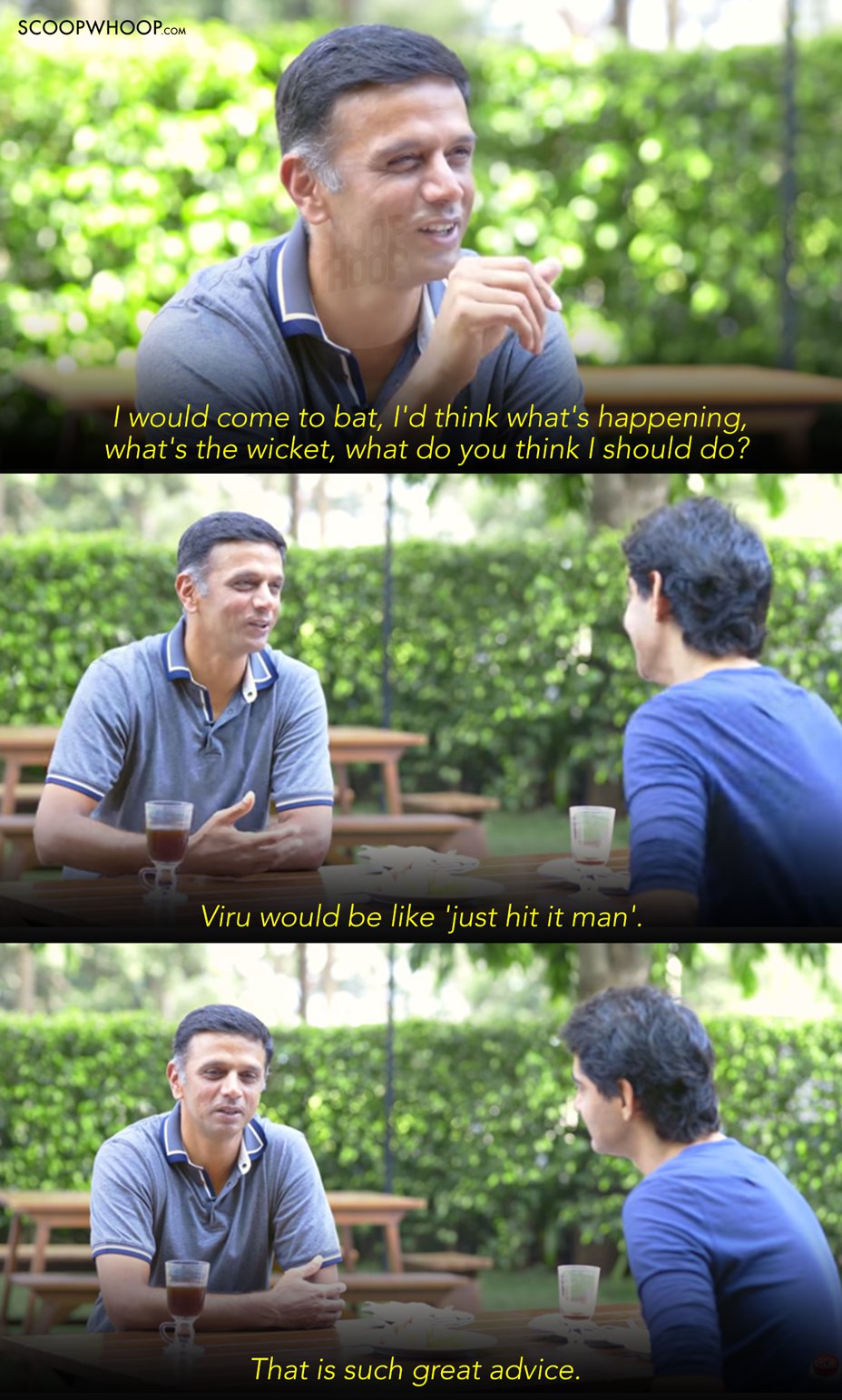 11. As for Sachin…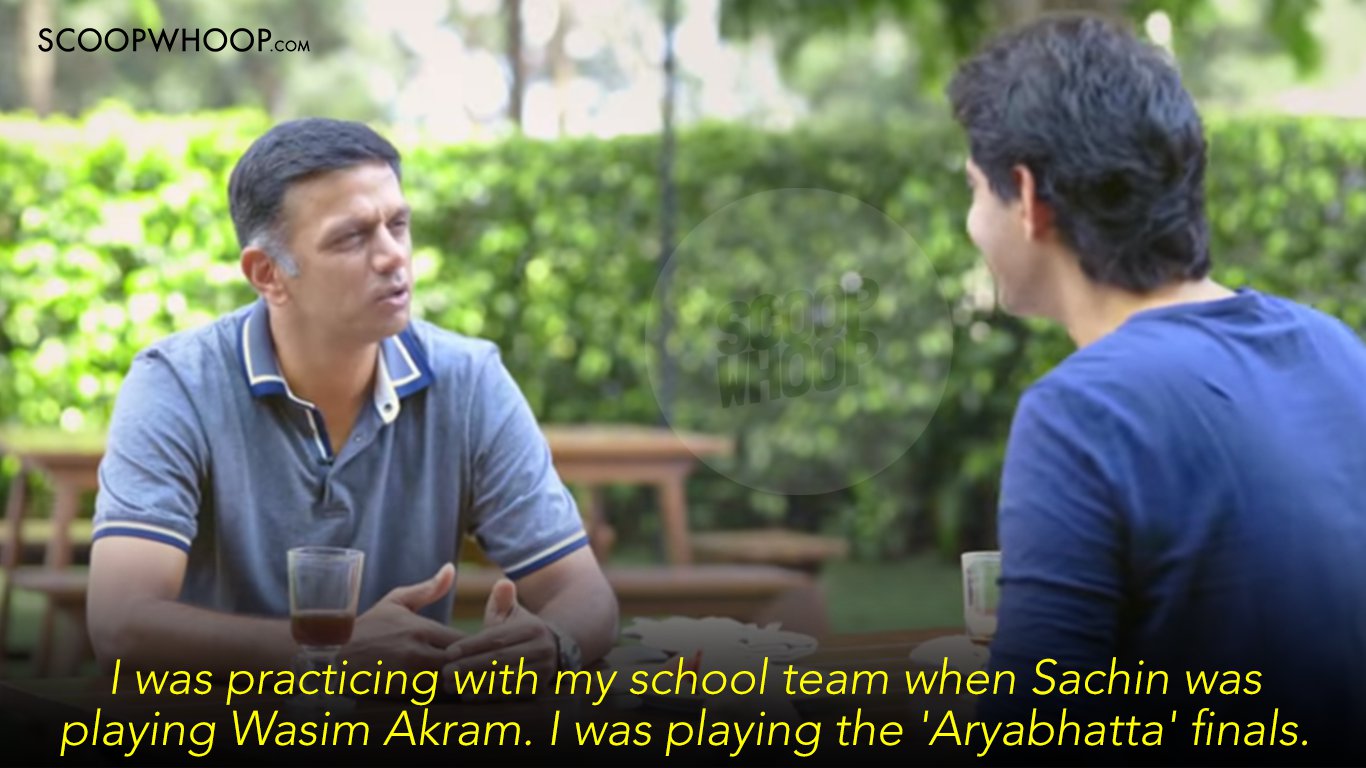 12. And Ganguly, of course.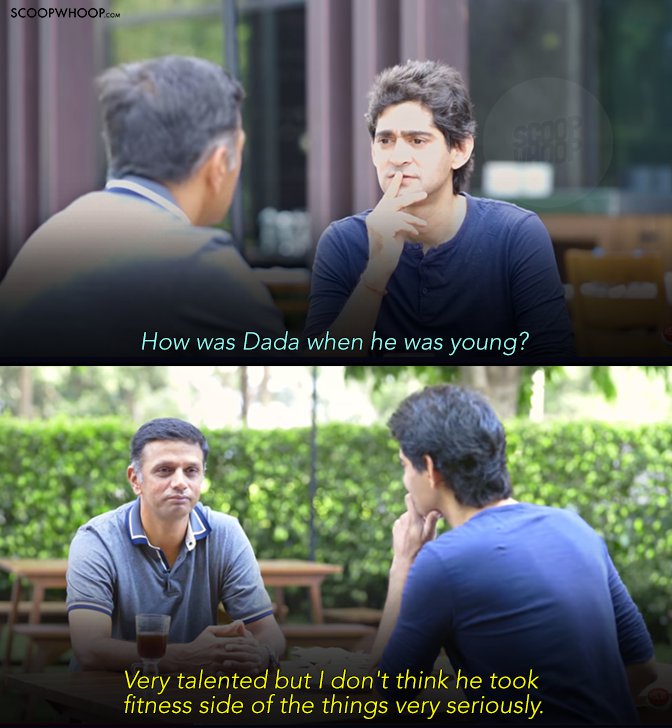 13. Ultimately, they discussed the only T20I Dravid has played, which is still very special to him.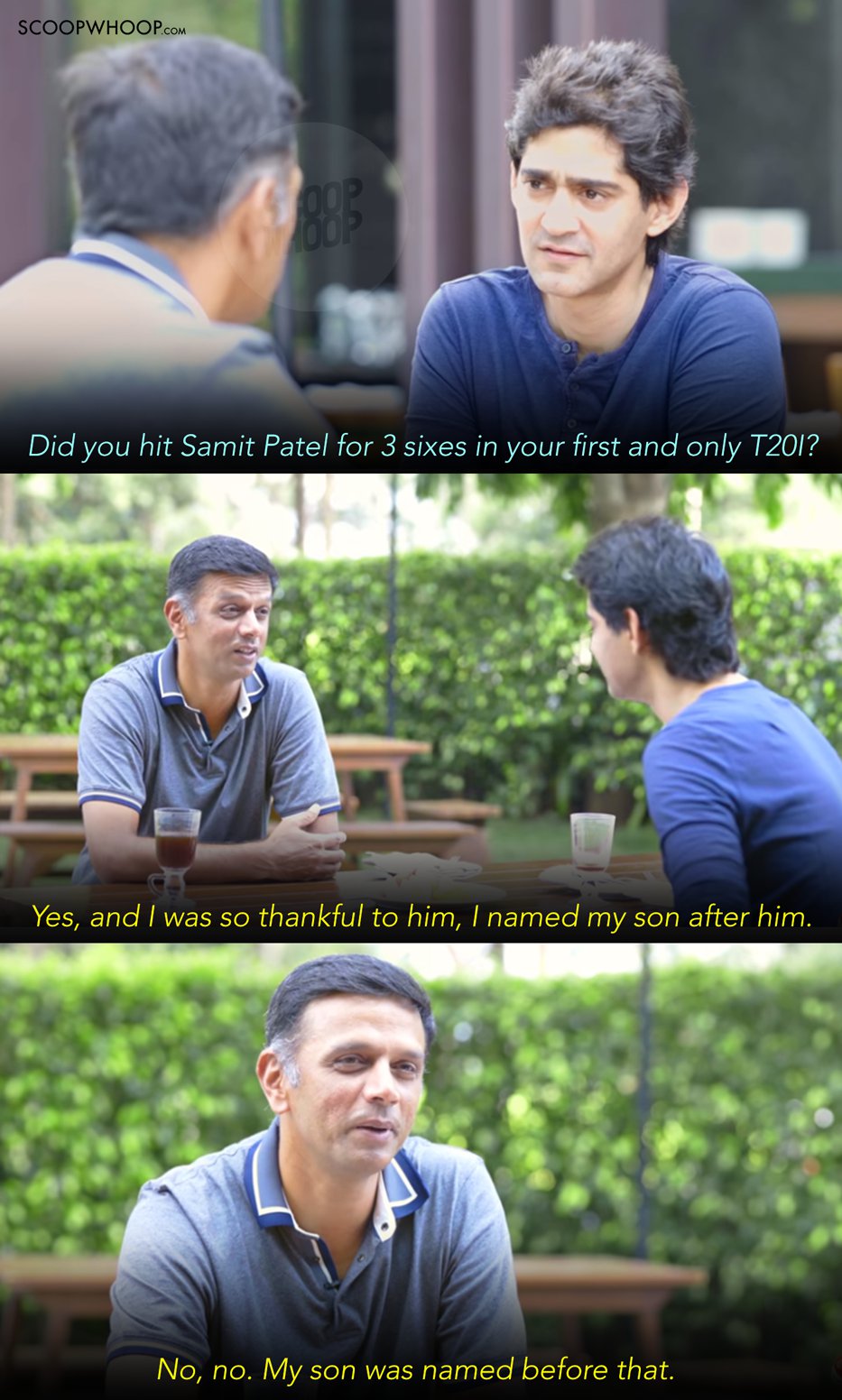 As I said in the beginning, everything he said in the interview is worth mentioning, so you might want to watch it for yourself. Here's the video: