There is a reason Rahul Dravid is hailed as The Wall. His forward defence is as good as it gets. He might have retired from cricket but as it turns out, he's as good with a mic as he was with a bat. He can handle sledging just like he can handle beamers and yorkers.
Former England skipper Nasser Hussain tried his best while the two of them were commentating during Thursday's India vs Bangladesh World cup quarter-final. But Dravid showed Hussain who's boss.
This isn't the first time Hussain has tried and failed while sledging an Indian commentator. He once took a dig at Harsha Bhogle about why India, unlike England, doesn't play in the FIFA World Cup. This was Bhogle's response: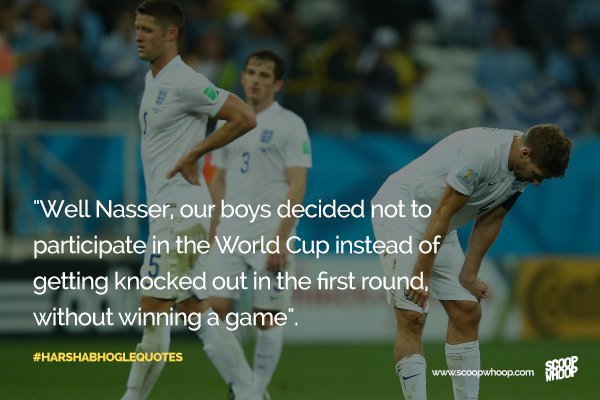 For more Harsha Bhogle quotes, click here .
For more instances of sledging, click here .