In case you didn't notice, Ranveer Singh was in Manchester on Sunday for India's marquee clash against Pakistan.
I mean, it's totally possible to miss him. He was so subtle.
Hardly visible. 
Well, that's just how Ranveer is. Take him or leave him, you can't ignore him. 
Starring in '83 – a film based on India's first World Cup victory, Ranveer will be playing the role of Kapil Dev, who won the trophy for us as a 24-year-old. And there couldn't have been any better place to promote the movie than an India-Pak match.
Ranveer knew that. What stole the limelight, though, was him dancing with one of the players from the 1983 squad: Sunil Gavaskar.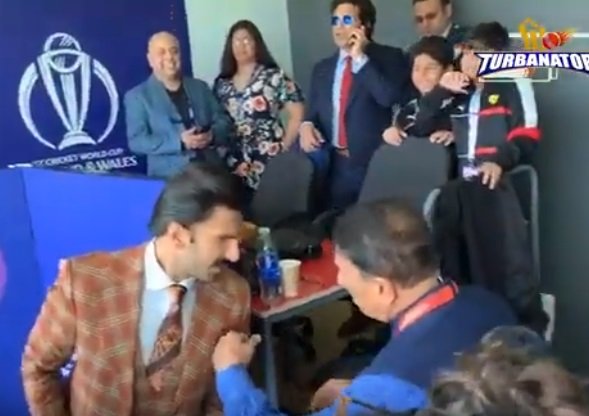 Both of them took out some time to groove to the popular yesteryear song badan pe sitaare, while everyone just looked at them.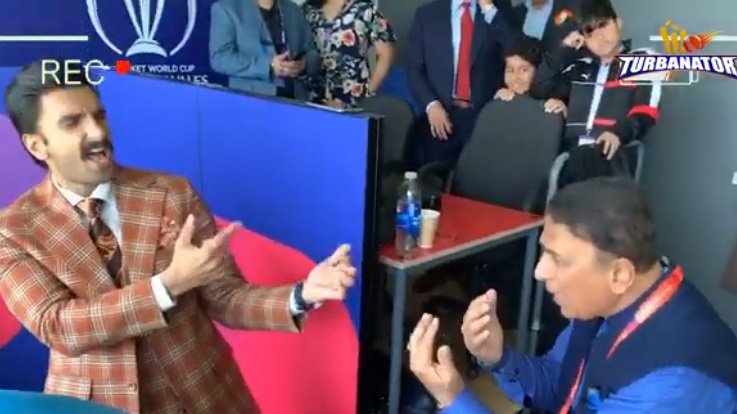 At one point, you can even see Sachin and Sehwag in the background, with the latter probably envious that someone stole his share of attention. 
It was a total mood, though. Them dancing was the whole of India last night. 
Really disappointed that I wasn't in that room.