Stories from Afghanistan are hard to verify because the warn-torn land is too unsafe for photographers, travellers and media houses to explore. 
But we are told that the mountains there are pretty, the sky is beautiful when not covered with smoke and there's a wall which holds the names and pictures of people who have done the country proud. It's a big deal there, you will have to take my word for it; because I can't possibly think of an equivalent to give you context.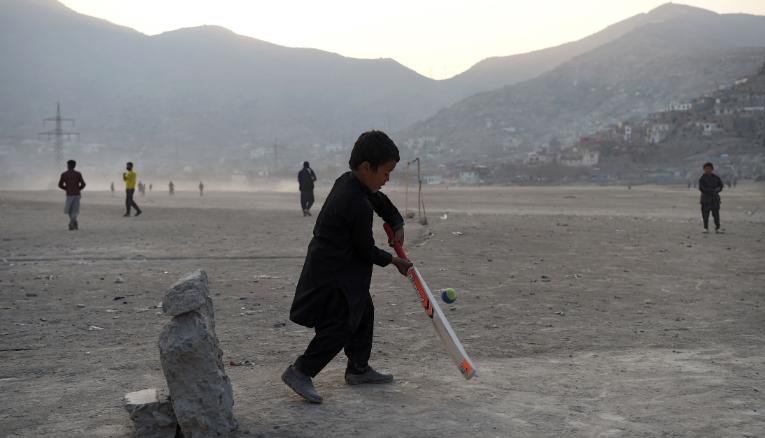 It is a rugged wall, my research tells me, which features – among others – a man named Rashid Khan. 
From this point on, most things can be verified.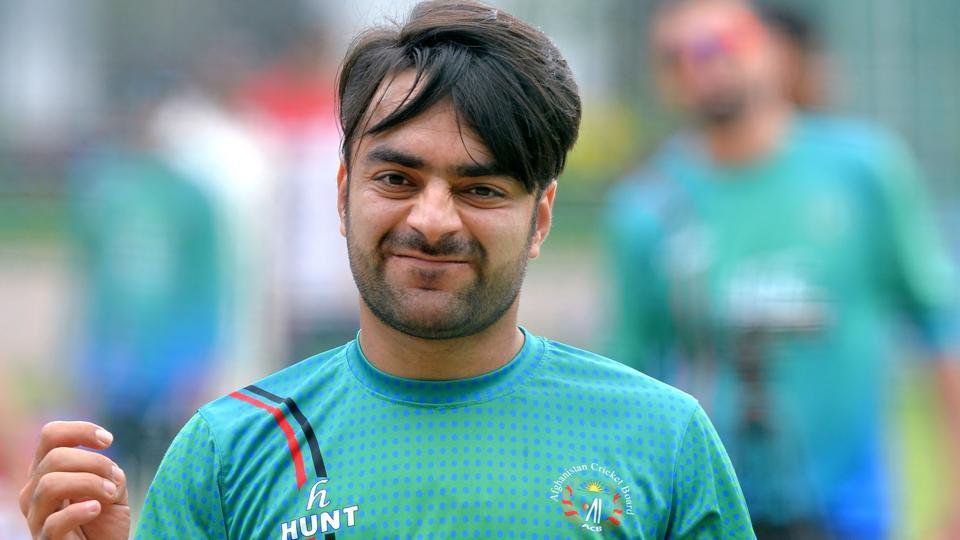 Rashid Khan is the single most prominent sports icon to come from Afghanistan. The 20-year-old is a household name in the country which is desperately looking for distraction from destruction. 
He has achieved so much at such a young age, I wonder if he is even able to comprehend the seriousness of it. Rashid is ranked number 1 in T20Is and has leagues across the globe fighting to take him on their side. In a world like ours, how often do you see people waiting in line to invite a refugee?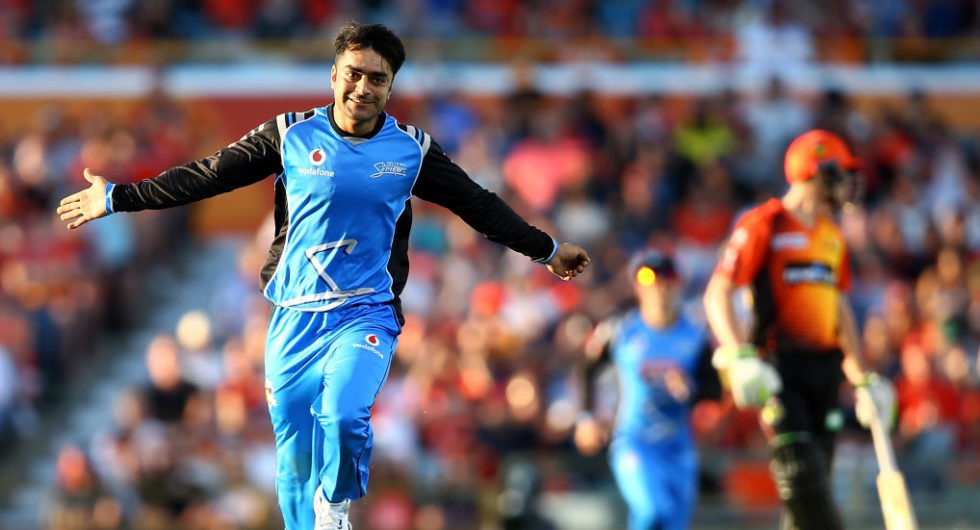 When at 3, Rashid moved to Peshawar with his 6 brothers, the aim was simple.  
To survive.
Rashid was unambitious until very late, something his former coach Lala Ali Shafiq tells: 
He was God-gifted but he was not very hard-working.
He loved cricket, though, so I guess we can call him a lazy lover. We all know one of those. 
Rashid watched and played cricket all the time. There wasn't much else to do, anyway. His brothers – all bowlers themselves – used to play in the corridors of their house in Peshawar with a tennis ball covered with tape. 
Having practiced in that manner, it shouldn't come as a surprise that he developed the action he has today. 
After playing local cricket for years, Rashid went for a big match in Peshawar in 2013 where the attendees included the veteran, Nabi. They took notice of his talent, and called him up for the role of an all-rounder. Since then, he hasn't looked back. 
And now, as Afghanistan play their second World Cup, he is a crucial part of the team.  
I wonder, though, what he places more importance on. Cricket or its consequences? Young kids in Afghanistan have started taking up lessons in the sport. They want to be like Rashid. Unlike Rashid himself, they have someone from the country to look up to.
Talking about which, he says:
Sport is the only thing that brings peace to the country. So, it's a wonderful feeling to see the youngsters playing cricket.
War changes everything for people who are experiencing it around them, but Rashid's rise as a cricketer shows that there is hope. While we may not see violence ending in our lifetimes, we have already seen people working their way around it. Theirs are the stories we can tell little children.