A dejected RCB skipper Virat Kohli said that they have to find a "winning formula" soon as they don't deserve to win with this kind of performance.
RCB have now lost four out of their five games.
"If we play like this, we don't deserve to win. The last game, we fought hard. Today we let the game go away right in front of our eyes. We have a few things to address. We can't think we can sweep sides away at home," said Kohli at the post-match ceremony.
Kohli reminded his team that they have a responsibility towards franchise and the fans.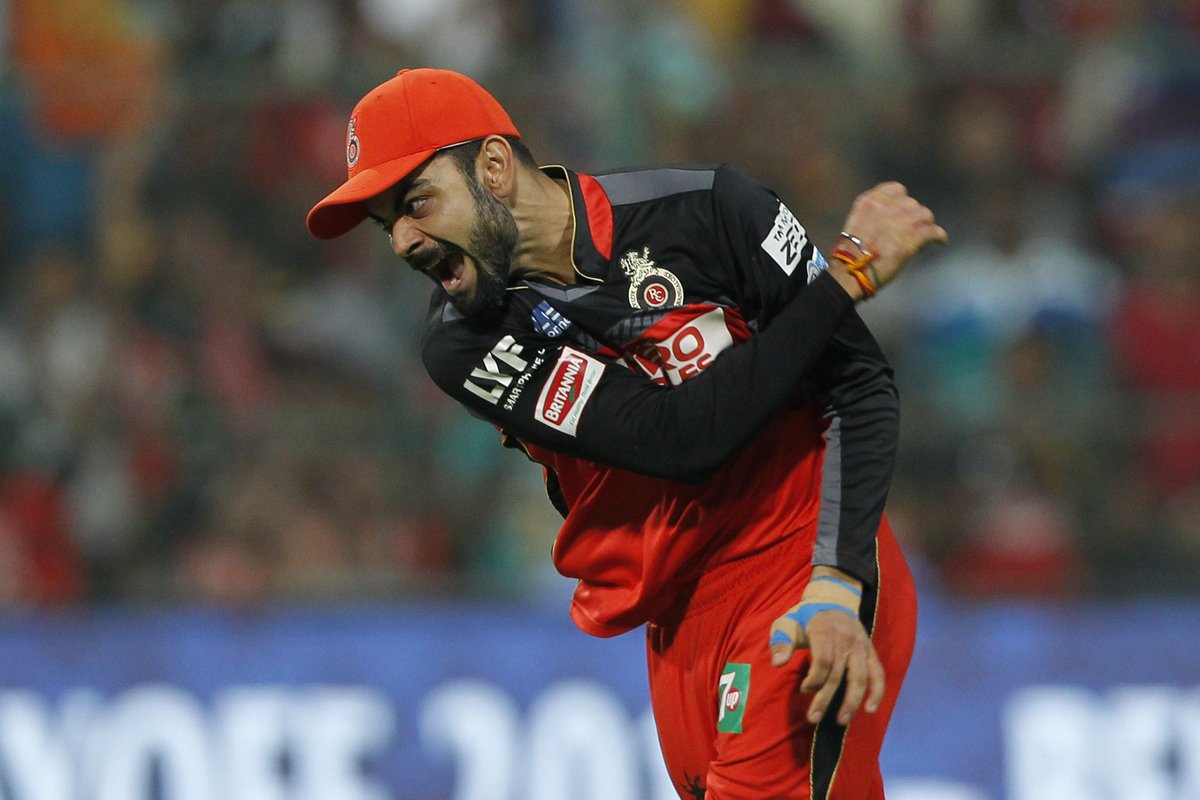 "Last year, we had to win four out of four to qualify but that can't happen every time. As professional cricketers, you're playing for a franchise, you are playing in front of a lot of people, we can't keep doing this. Hopefully, we can turn things around and the players can take the responsibility."
Head coach Daniel Vettori has defended the dropping of Chris Gayle to bring in Shane Watson, saying he felt his team was a bowler short in the earlier matches.
"After the Mumbai Indians game, we thought we had a bowler short and Watson gives us the opportunity as he is a proven performer with both bat and ball. He has been a wonderful Twenty20 all-rounder and we decided to back Watson for his all-round skills," Vettori said.
Watson failed miserably both with the bat and ball. He conceded 44 runs in his four overs and made 14 while batting as he fell to Ben Stokes at a crucial stage of the match.
Vettori said conceding far too many runs in the final couple of overs after bowling tightly in the earlier 18 overs brought a lot of pressure on the team.
"We bowled tightly in the first 18 overs but went away with the plan in the last two overs which cost us 30 runs. It was 15 runs too many and that put us under immense pressure," Vettori said.
On low-scoring nature of Chinnaswamy wicket so far, Vettori said it, however, made for entertaining cricket.
"The Chinnaswamy wicket has not been a bad one for T20s. It has been exciting for the bowlers. All the matches here have been entertaining. It is different and we need to adapt. We have not been able to mirror the performance we had against Delhi Daredevils," Vettori said.