In a story that is not entirely unfamiliar in Indian sports, a legend of the game is fending for himself. Former Asian Games gold medal winner Ngangom Dingko Singh is battling liver cancer and is undergoing treatment with his finances stretched to the limit.
The 38-year-old born in Manipur has been diagnosed with bile duct cancer. He underwent a procedure in the first week of January, during which 70 per cent of his liver had to be removed, reports The Indian Express.
The Navy man, who was known for his fearful punches and fearless attitude in the ring, had to sell his house to take care of the expenses of his surgery.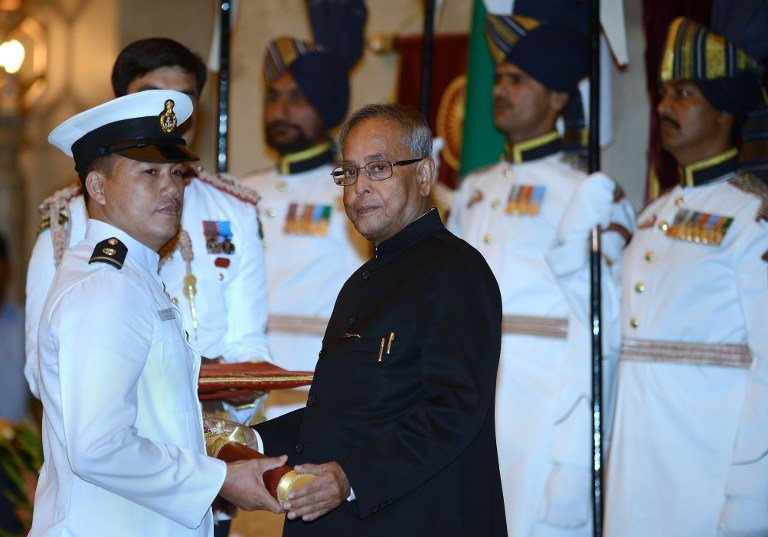 "We have already spent Rs 10 lakh so far and are really worried how we will manage the money for treatment. We definitely need help," Dingko's wife Babai Ngangom is quoted as saying by newspaper.  "Selling the house was the only option. It was a difficult call to make," Dingko added.
He got discharged after his surgery in Delhi on Republic Day and the chemotherapy will begin soon. He said he has received Rs 50,000 as advance from the Sports Authority of India and hoped that the rest of the expenditure will be reimbursed soon.
It is sad that a former Asian Games medallist and Arjuna Awardee is going through such tough times without much help on offer.
We wish him all the best for his recovery.
(Read the full Indian Express report here)
Feature image source: AFP