Strikers are a breed of their own. They live for one purpose and one purpose alone. To score goals.
They feed on goals. That's all there is on their mind, as they prowl around the football field, looking to get at the end of a cross.
They'll do whatever it takes to get that goal. They will chase half chances, they will track lost causes. Anything it takes. Whatever it takes. To put that ball in the back of the net.
Cristiano Sebastião de Lima Júnior was no different. An average footballer at best, he was a top notch striker who could give any defence a run for their money.
He too was prepared to do anything to score a goal. And score goals he did. Aplenty. But in pursuit of yet another goal, the Brazilian had to pay the ultimate price: his life.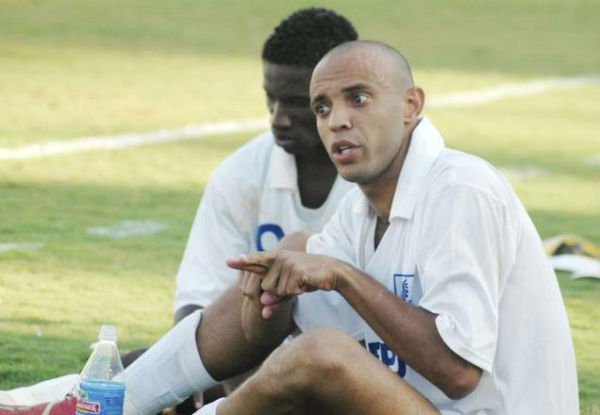 Cristiano Sebastião de Lima Júnior arrived in India the summer of 2003, signing for East Bengal ahead of the new National Football League season. He struck a telepathic understanding with Bhaichung Bhutia immediately as the duo ran riot, scoring 27 goals between them as they took the club to the title. In his maiden season in India, Junior also bagged the top scorer award, finishing the season with 15 goals in 18 games.
"My job was at stake. Junior proved to be my saviour," said EB coach Subhas Bhowmick at the end of the season.
While he wasn't among the greatest foreigners to grace the game in India, Junior sure had an eye for goal. They weren't the most graceful of finishes, but he would tuck them away, winning matches and hearts in the process. 
"He might be ordinary for 89 minutes and 30 seconds. But in the remaining 30 seconds, he will get you a goal," remembers Bhowmick. "He was like a cheetah on the hunt. Junior could smell goals."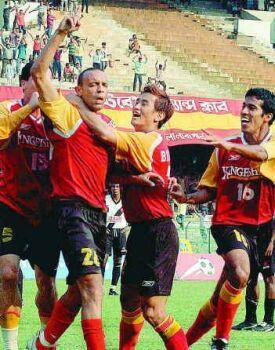 Needless to say, he became a fan favourite immediately. When he wasn't playing football or training, his love for animals meant that he was often spotted at the Alipore Zoo. 
But Junior struggled with his English and that was said to be the main reason he sought a move to Goa. They say the Portuguese influence and the churches really appealed to him. So in the summer of 2004, Dempo unveiled their new Brazilian frontman.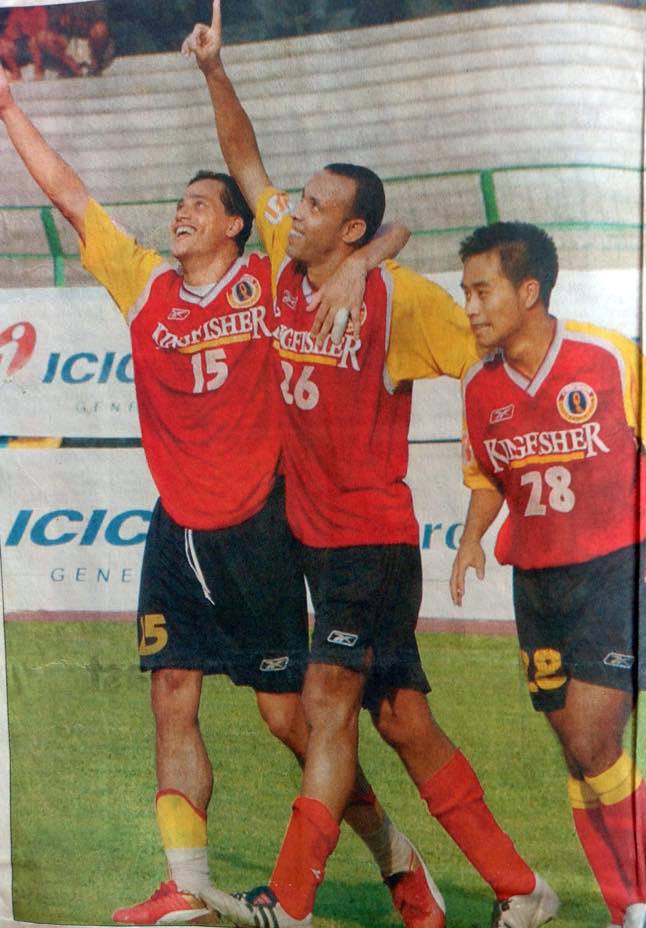 He hit the ground running at the Goan club as well and steered them to the final of the Federation Cup. And that is where tragedy struck.
Having already scored the opening goal against Mohun Bagan, in the 78th minute, the Brazilian ran forward and reached out with his right foot to score the second. While doing so, he collided with the Bagan keeper and fell to the ground. He would never get up again.
Cristiano was rushed to hospital but was pronounced dead upon arrival. The cause of death was identified as a cardiac arrest. He was only 25.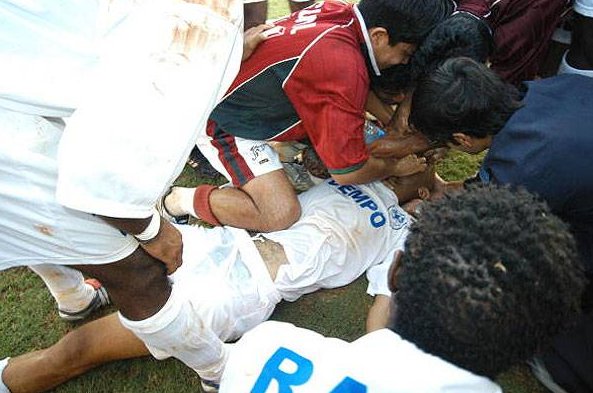 He was there in Goa for barely a few months, but he left behind a lasting legacy. He did not finish that fateful match but it was his double that gave Dempo their first-ever Federation Cup triumph.
Armando Colaco, his coach at Dempo, still carries a photo of Junior in his wallet. "That guy lives in my heart. There will never been another Junior," he said on the 10th anniversary of Junior's demise.
As a tribute, Dempo retired their No 10 jersey. East Bengal have a portrait of him that says 'Adios Junior' at their stadium.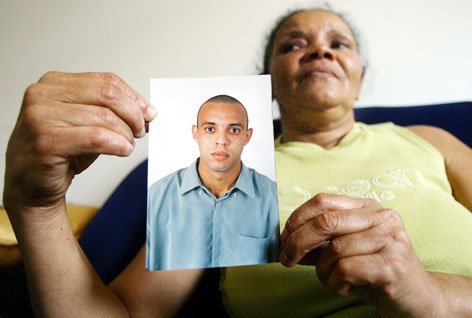 12 years on, when we think about that fateful day, we can only take solace in the fact that Cristiano Junior died doing something he loved and lived for: scoring goals.