In news that came as quite a shock to cricket lovers in India, Mahendra Singh Dhoni announced on Thursday last week that he would no longer be the captain of the limited overs side. 
When the initial shock of the announcement died down, Dhoni was praised for timing the decision perfectly. It was seen as a selfless call from the man who has been captaining his side for over nine years. Dhoni had the interest of Indian cricket's future in mind and did not see any point in prolonging the passing of the baton to Virat Kohli any further, it was said.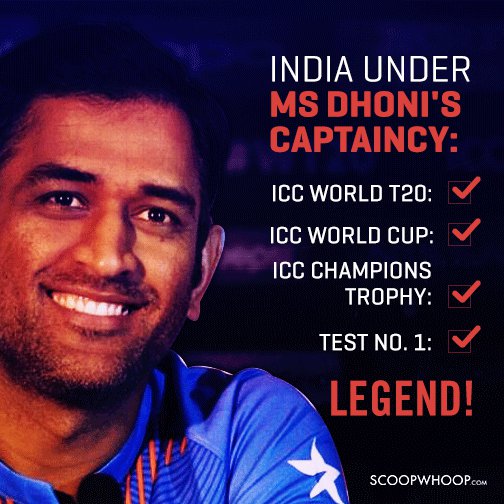 But a report in the Hindustan Times suggests it might not have been his own decision, after all. Dhoni was told by the selectors that his time was up as early as September last year, the report says quoting sources in the know. The new selection panel headed by former wicket-keeper MSK Prasad, who took charge in September, had informed Dhoni of their road-map for the 2019 World Cup and that it would be ideal for Kohli to start building his team, the report adds.
However, MSK Prasad has moved quickly to deny such rumours.
"There was no pressure on Dhoni to resign from captaincy. It was his personal decision. He informed me during the Ranji Trophy semi-final between Jharkhand and Gujarat in Nagpur," Prasad told CricketNext, responding to the Hindustan Times report.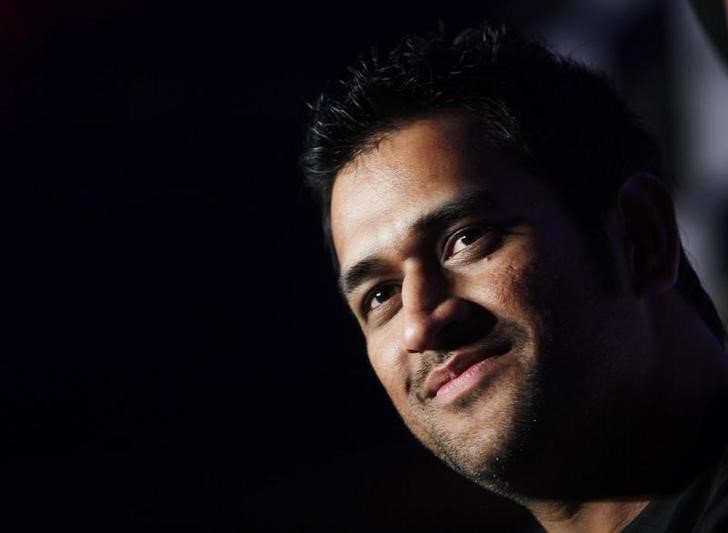 In fact, Prasad has maintained since the announcement was made that it was a decision taken by Dhoni with the future in mind. Prasad had told PTI earlier.
"Had Mahi taken the decision one year or even six months earlier, I would have been a bit worried. But I salute him for his sense of perfect timing. He knew that Virat [Kohli] is now a proven customer who has done exceptionally well as a leader in Tests. So it is a correct decision by Dhoni. It showed that he had the best interest of Indian cricket in his mind."
Prasad said that Dhoni still had more international matches under his belt. 
"I still feel he has a couple of years of cricket left in him and as a wicketkeeper-batsman, he can still make an invaluable contribution to the team's cause. Dhoni's presence will help Kohli as he now captains across three formats. Had he quit, Virat would have missed out on his immense experience."
The pressure over Dhoni to step aside was, in fact, steadily building over the past year.  While his achievements as captain of India have been rightly hailed, ever since the dreadful tri-series in Australia in 2015, where India failed to win a single match, the calls have gotten louder. He did lead India to the semi-finals of two World Cups since then but has also lost bilateral series against Bangladesh, Australia and South Africa since.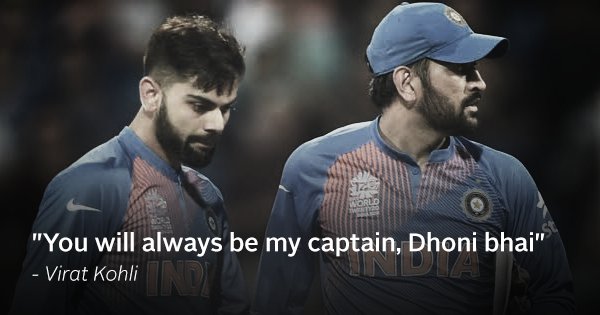 If the HT report true, this would also not the first time the selectors have approached Dhoni to step down. Former chairman of selectors had said in September, that Dhoni's captaincy was under threat over a period of time. Patil had told ABP News back then:
"Absolutely [Dhoni's captaincy was under threat]. There were lots of discussions that happened regarding that, [and] it's not like they happened once, they happened a lot. There was discussion about his one-day captaincy, there were discussions on his finishing… But we selected him because… a time had come, the World Cup had come – [if] you try, before the World Cup, giving a new player the captaincy seat, [you should] give him a good run. But that opportunity didn't come to the selectors. We didn't have enough time to experiment."
Whatever the reason, Indian cricket will officially step in to the Kohli era against England and the right decision has been taken with the upcoming ICC events in mind.