Former Australian skipper Ricky Ponting has picked Indian stalwart Mahendra Singh Dhoni as the captain of his all-time IPL XI, which comprises seven Indians and four foreigners.
The other Indians in the Australian's team are Virat Kohli, Rohit Sharma, Suresh Raina, Harbhajan Singh, Ashish Nehra and Amit Mishra.
The foreigners are destructive openers Chris Gayle and David Warner besides all-rounder Dwayne Bravo and pacer Lasith Malinga.
Ponting, who has played in the IPL and was coach of the Mumbai Indians, sprang a surprise by including leggie Mishra in the elite eleven.
"I have gone for a bit of a shock here and have put Amit Mishra in the side," Ponting was quoted as saying cricket.com.au.
"He has got an outstanding IPL record, he has got great variations and he is a wicket-taker because he is not scared to throw the ball up. He turns the ball enough both ways and he has been a great performer for a long, long time."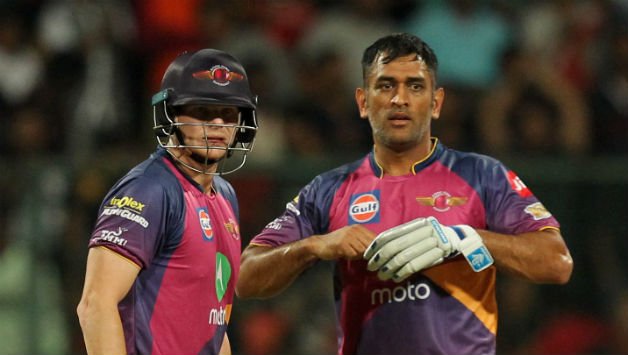 The notable omissions from the side are AB de Villiers, Sunil Narine and Brendon McCullum.
On not including de Villiers, Ponting said: "AB de Villiers is another one who would walk into most IPL teams through the history of the game.
"But with the record that my openers, Gayle and Warner, have it was a bit hard to fit AB de Villiers in the middle order.
"But he is an out-and-out match-winner; he can bat at No.3 to No.6, he wins games by himself and he scores 360 degrees around the ground. He is pretty much the blueprint of the modern T20 player. He is exceptional and he is unlucky to miss out," explained Ponting.
The Australian also explained why he made Dhoni captain over current India skipper Kohli.
"MS Dhoni is at No.6 and he will also be the captain of my side. He brings huge experience and whenever he is at the crease … You always have a chance of winning the game.
"I have seen him do it off his own bat on several occasions so I'll go with him as skipper, with the gloves and batting at No.6.," he added.
Feature Image: BCCI