Rishabh Pant has been called to England to replace injured Shikar Dhawan, if need arises. While only time will tell if India needs his services, for now he is supporting the team by cheering by the sidelines. 
Accompanying him yesterday was the star of Indian cricket – Ziva Dhoni. The two were seen together in the stands, screaming at each in the most adorable manner.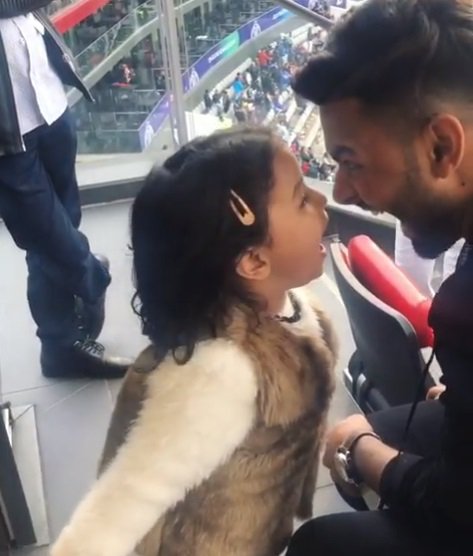 And that mirrored every Indian's sentiments in the stadium (or anywhere). 
Pant later shared the video on Instagram and captioned it 'partners in crime'.
National baby sitter 😍😍😍😘😘😘

— achambhit patra (@MowLung) June 17, 2019
Pant was also spotted in Bhuvneshwar Kumar's jersey during the match, fetching drinks for his teammates. As for the match, we all know what happened.
Looks like the 'babysitter' tag is not going anywhere for a while.