Why does it seem like just yesterday when Roger Federer and Rafael Nadal had set out on a conquest to take over the tennis world? Maybe because they're still conquering. I was a school kid when I saw them in their prime. And now, I write about them. A lot of things have changed in life. School hours have turned to work hours. I grew up. But not Roger, not Rafa.
Roger was the breath of fresh air that tennis needed. It's something that resonates with his personality as well, whenever he steps onto the court. Always fresh, like he'll sip on some coffee after winning a point. Rafa on the other hand was the storm that tennis couldn't ignore. Fast, powerful, loud and effective. Like he would sweat on your behalf too. 
They have had a very different rivalry. You can love one, but you can't hate the other. It perhaps stems from their mutual respect for each other.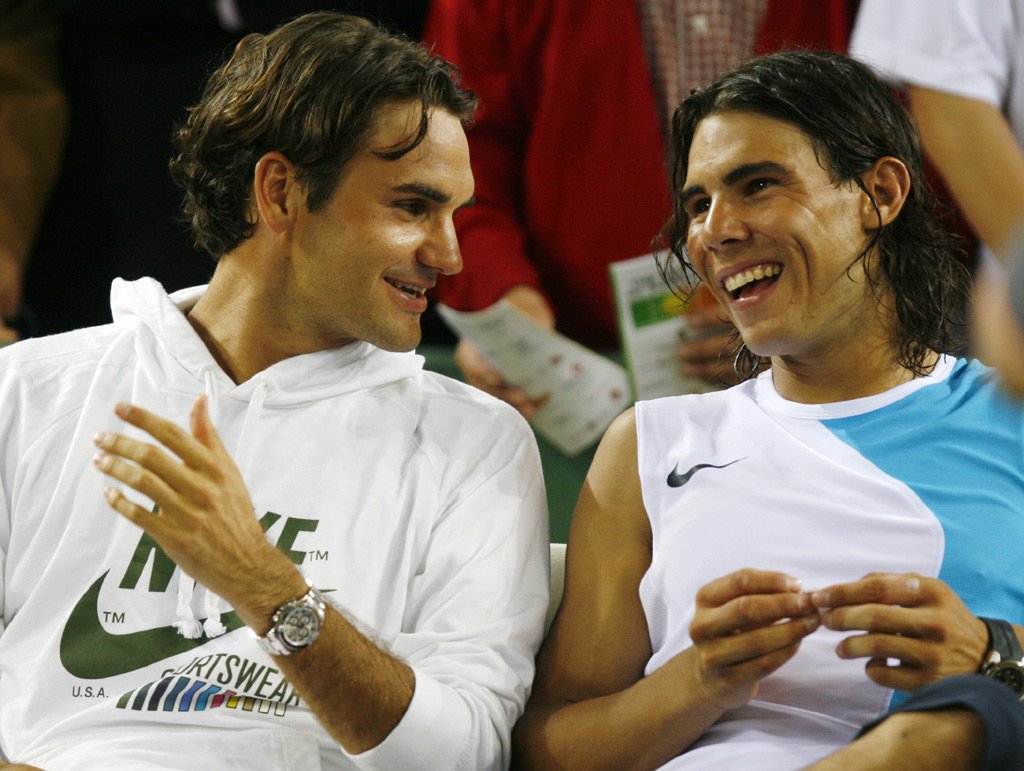 As opponents, they gave us intense matches. As individuals, they gave us memories. Two greats in the same era. It's rare. We had Pete Sampras and Andre Agassi once upon a time. They came and left with a wonderful legacy. But there's something different about Roger and Rafa. For one, they don't seem to leave. What has made them soar above the rest for so long? Sampras & Agassi seem like they happened centuries ago. As far as I recall, it has always been Federer and Nadal. With a few others, only in the periphery.
To put things into context, Sampras retired when he was 31. Nadal is 31 and he won the French Open last month, with no signs of slowing down. Agassi hung up his boots when he turned 36. With the last few years being a burden on his body, forcing him to retire mid-tournament multiple times. Federer will turn 36 in a couple of weeks and he just won Wimbledon yesterday and said in his speech that he wants to return next year.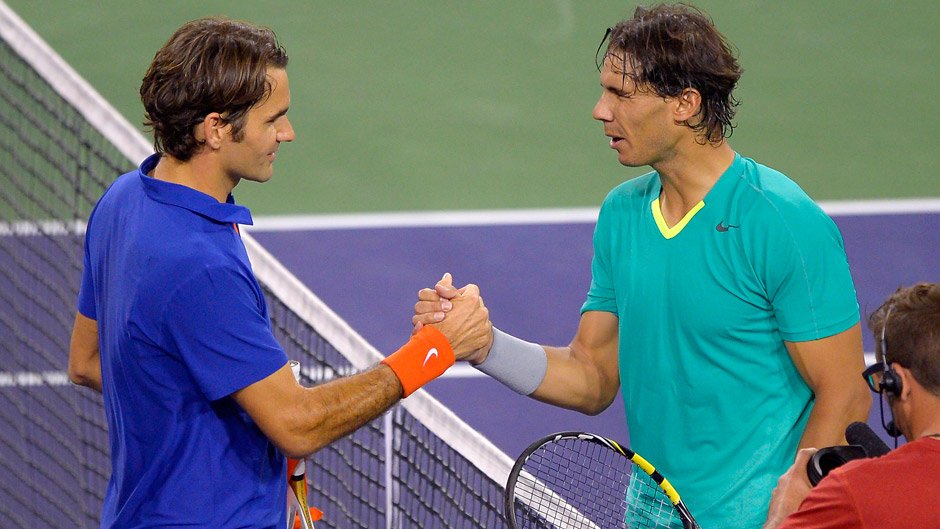 Like I said, they gave us memories. As a fan, I thought my last memory of them playing would have come and gone by now. Not just me, so many others too. Almost 36 is not an age when you win Grand Slams, but Federer did it. The way Rafa pushes himself, 31 is as good as 41. But somehow, he makes it work. He still runs, dives and stretches. 
They have been blessed not just with talent, but hard work and intelligence. And astonishingly so, with the gift of turning back time. I mean they are wizards in their own right, so why not?
This year, tennis has seen 3 Grand Slams played. The Australian Open & Wimbledon have gone to Federer and the French Open to Rafa. The most tournament titles this year are in Federer's cabinet – 5. The most tournament finals have been played by Rafa – 7. The points leader is Rafa – 7,095. The prize money leader is Federer – $8,478,320.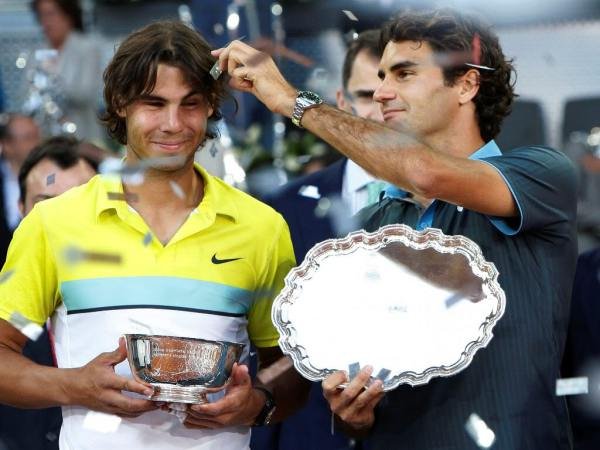 The shocking part of it all is that it's 2017 now. And these two men somehow still think it's 2007. They have no right to rule the sport like this and yet they do. It's not a question mark on the ability of the younger ilk. But it sure is an ellipsis on these two's greatness. Because they seem to go on and on. A 'to be continued' story that seems to have no ending but a script that always keeps you on the edge of your seat.
Tennis they can play with their eyes closed now. It's their bodies they need to take care of. They are smart about it. But that's just one thing. The passion, that is what takes the cake. When the world wrote them off, they came back and conquered again. 2017 is 7 months old already. And they have dominated it till now. Hopefully, this will go on for a few more years. 
I don't want to talk about their retirement. We have seen them grow from teenage to old age (sports wise). But tennis without them is unimaginable. Perhaps they feel that too. They don't need to stick around. They want to. And that's what makes them perfect. 
As perfect as Nadal running on clay and Federer playing his back hand.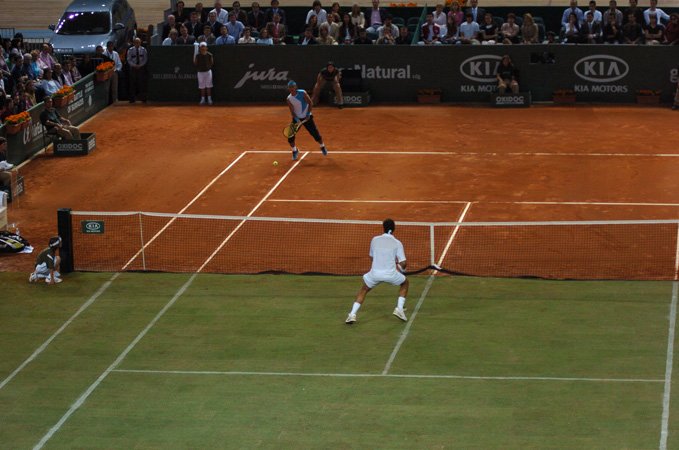 It has always been a treat watching these two men play. Different in styles, but always evoking emotions. In their prime, they ran the show. Now that they are getting old and fighting injuries, they are still running it. And that's even better to watch. Two ageless titans, two athletes defying the odds, two men turning back time. 
The sun may set soon, but they will ride off happy and content with what they did for the game and for themselves. 2017 may not be the last hurrah. Who knows, right? Tennis has given us some great athletes. But seldom do we see athletes come along who give us great tennis. 
So if you're ever sad about life, remember that the Earth is 4.543 billion years old and you got to live when Roger Federer & Rafael Nadal played are playing.