In the 6th over of today's game, Kemar Roach got one to nip back into Rohit Sharma and the ball hit something on the way and the keeper took it cleanly.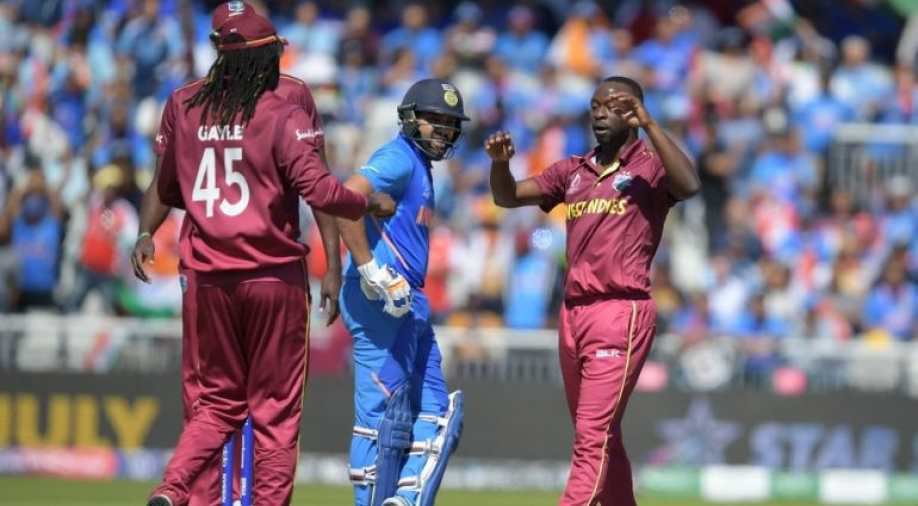 The on-field umpire did not feel that Sharma had nicked it but West Indies took a review and even though the evidence was clearly not enough, third umpire Michael Gough gave the wicket to West Indies.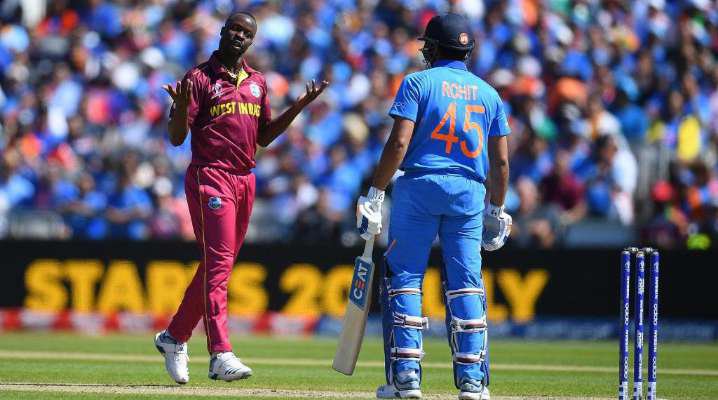 Well, it would appear that fans were pretty pissed about that. 
Mostly because umpire Michael Gough's Wikipedia page has been changed. 
Who did it? We couldn't possibly know. But we'll hazard a guess and say that it was one of the people supporting the Men in Blue today.

You can see it here. 

Even on Twitter, people are willing to let it go. 
People make mistakes. Umpires are no different. So let's try and move on.