IPL season 8 has barely started and there is already a spot fixing controversy!
The BCCI's anti-corruption team was alerted last month by a Mumbai-based Rajasthan Royals player after he was offered money by a Ranji teammate in return of a pre-decided pattern of play.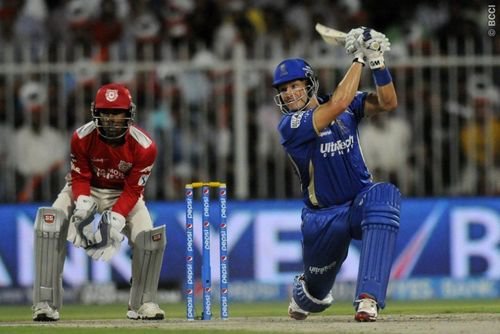 Refusing the offer, the RR player took the matter to a senior franchise official who reported the incident to the Anti-Corruption & Security Unit (ACSU). Wary of the ghosts of spot fixing past, the Rajasthan Royals team is in no mood to take the incident lightly and Rahul Dravid, mentor of Rajasthan Royals, had also called for exemplary punishment to tackle match fixing.
Rajasthan Royals play their first match against Kings XI Punjab in this IPL season on Friday, 10 April.