The trailer of Sachin: A Billion Dreams raked up over 5 million views on YouTube in less then 24 hours. It was no secret that India was waiting in anticipation for a movie on a real life hero. A sports movie on the man who's made their hearts race for over two decades. The wait to watch the Master Blaster's journey on 70 mm screen was palpable given the God-like status he has in India.
So while it was certainly going to bring back memories for a lot of fans – there was also the expectation to know more about a man whose personal life is well-guarded. Sachin: A Billion Dreams manages to achieve half its mission – produce a film on the process that enabled one of the world's greatest batsmen to carry the dreams and expectations of a nation for 24 years. But when it comes to creating an incisive show-reel, the film leaves you disappointed.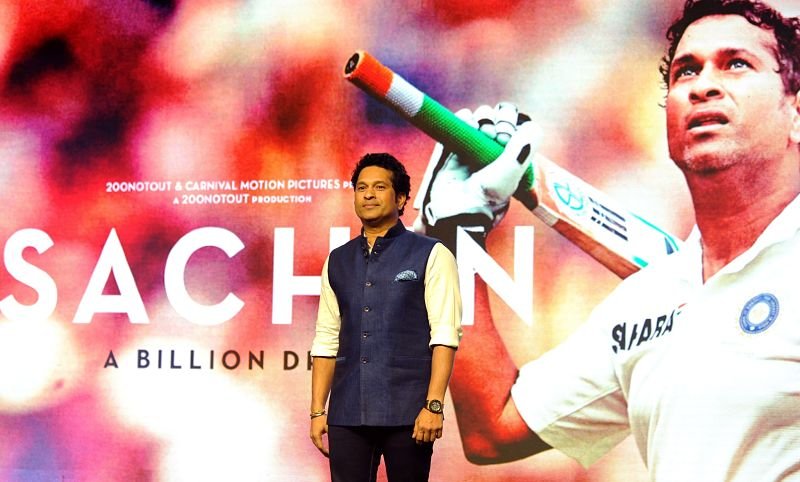 Instead of going for a dramatised version like MS Dhoni: The Untold Story, Emmy-nominated director James Erskine opted for a docu-feature where the cricketer has taken the central role to narrate his own story. The movie is at least a little different to Sachin's autobiography and includes more than the first person account. Sachin's wife, Anjali Tendulkar also plays a crucial role as she provides insights into his mentality during his lows and highs. Other narrators also include Harsha Bhogle, Boria Majumdar and Gideon Haigh. 
The movie begins with the portrayal of a young Sachin in Bandra and how he chose his destiny. Young Mikhail Gandhi has done a remarkable job of playing the child prodigy. The majority of the movie documents his marvellous cricketing journey beyond his childhood, distilling thousands of hours of footage-from making his debut in 1989 against arch-rivals Pakistan in Karachi to playing his last Test against West Indies in Mumbai in 2013. 
During this whole journey, Anjali was Sachin's pillar of strength. It's her narration which will excite you the most as she reveals details about how India's hero was off the pitch. How they got to know each other and fell in love. How she decided to sacrifice her medicine career to allow Sachin achieve his dreams. How a sulking Sachin behaved after professional disappointments. The role of other family members, including his brother Ajit Tendulkar and his parents has also been highlighted.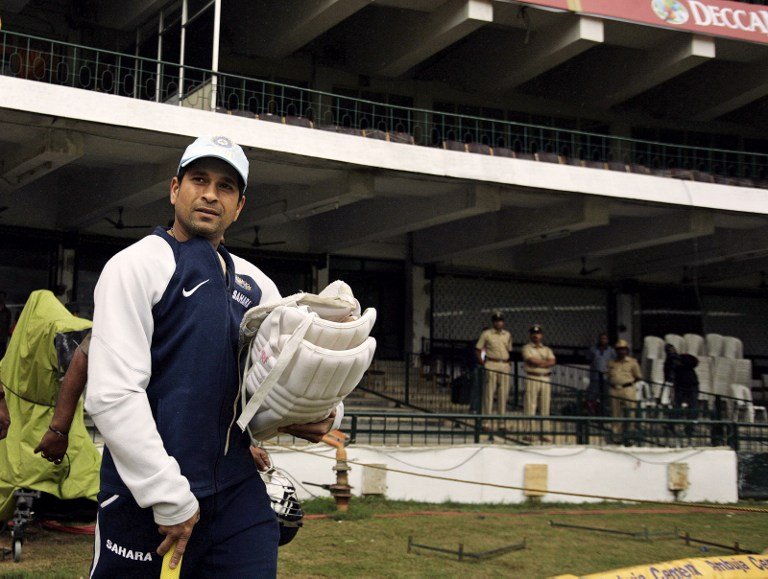 The movie touches on the controversies surrounding the team when Sachin played for India but that's as far as it gets. A hint regarding a rift between Mohammed Azharuddin and Sachin after the latter was made captain for the first time is there but it will leave you yearning for more details. Sachin definitely talks about match-fixing as well – but all he says is that he was disappointed – a quote which is too obvious. A feeling which is too obvious.
Sachin also recounted how the dressing room environment had become toxic during the Greg Chappell era but chose not to talk about the malicious acts. And the part when Rahul Dravid decided to declare before his double ton, and the frustration of the 100th 100 has been completely ignored. 
Though the movie is deprived of definite takes, it's a vivid adaptation of Tendulkar's incredible journey and a glorious opportunity for his fans to relive memories.
But that's that. Sachin: A Billion Dreams is a nostalgia trip that will bring many to tears. But it could have been a lot more.
Feature image source: AFP