The effect wasn't immediate. But imminent.
A young boy, a promising talent, a child prodigy had made his way to international cricket. Aged only 16 years and 205 days, he was sent with the Indian team to Pakistan. While on the other side of the border, the men were readying the most deadly bowling attack of the generation – Wasim Akram, Imran Khan and their debutant, Waqar Younis.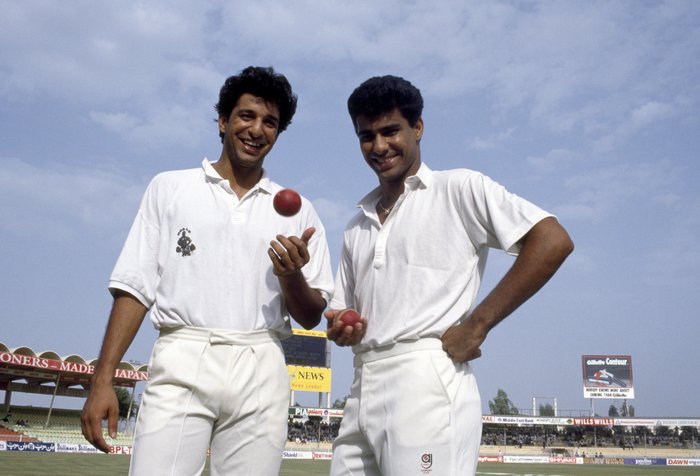 As for the boy, he was thrown into an ocean of sharks. Hungry for his blood. And he did bleed. In the 4th match of the series, a whizzing bouncer by Waqar hit him on the nose. 
The boy collapsed, his Test whites were now half red, his face was numb and his nose was broken. 
But he insisted on carrying on. It wasn't just any game. This was his debut series, this was India vs Pakistan. The very next ball of the over, he hit a straight drive that crashed into the hoarding. 
He went on to score 57. And India managed to avoid a crushing defeat.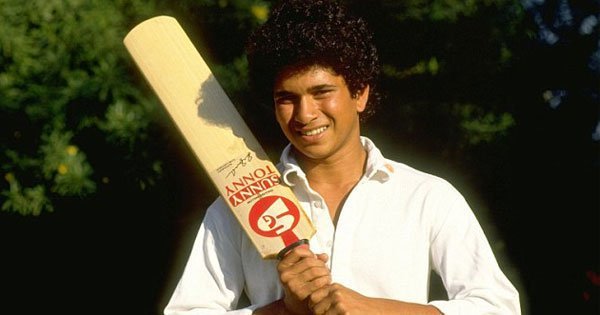 That was his announcement to the world. He was a kid who was asked to play Pakistan, in a Test match, for his debut. In no way is that an easy task. He only scored 15 in that game. But there was one moment of magic. 
All those years ago, the first boundary he ever hit was a beautifully timed straight drive, off Waqar. 
Little did we know that that very straight drive would become a trademark in Indian cricket.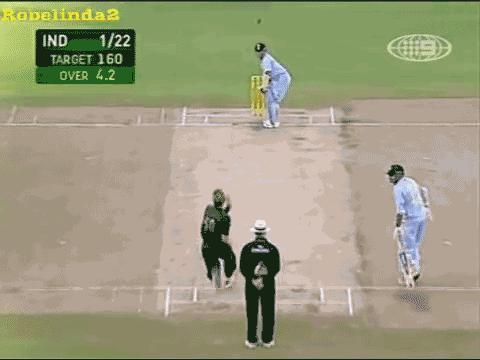 Everyone knew he was special. Even the Pakistani team had heard that a great talent was on his way from across the border. They didn't see a cricketer though, they just saw a small humble kid with a squeaky voice, unruly curly hair and a bat that seemed too big for him.
They tried to bully him, they tried to scare him and they tried to intimidate him. That's easy to do to a kid. To some extent, they thought they even succeeded. They made him realise how tough the sport really is. A bouncer was how he was welcomed to Test cricket. But they did not deter him.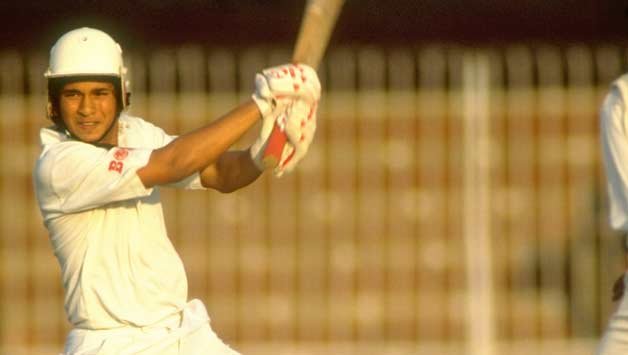 That small kid remained small in size, but became huge in stature. His hair always remained curly, his voice always stayed squeaky, his humility never ebbed away. But that series on enemy territory had formed him, it made him who he was. He was no longer scared.
The runs kept flowing and records kept coming.
He was no longer a batsman, he was the hope of billions. When he went out there for the first time, wearing a visor-less helmet to face an onslaught bouncers, he was merely a boy wanting to play cricket. 
No one knew what the future held for him. No one knew that he will actually be the future. In fact, he spent the entire first day fielding like an excited kid. An excitement that never really left his face.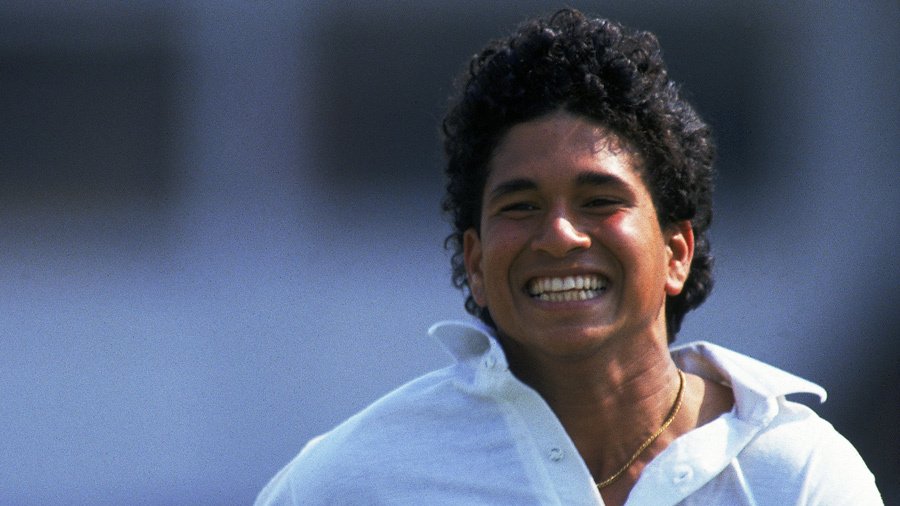 But he had made it there, ready to take on the world. Whoever put him on a plane with the Indian contingent made the greatest decision for Indian cricket. It was a huge deal to put so much faith in a kid. But he repaid it, didn't he? 
For another 24 years he played the game like it was made for him. Perhaps it was. Always remember, it was November 15, 1989, when cricket witnessed the debut of India's favourite boy. 
A boy who eventually became god.