In 1989, India and Pakistan, unlike modern times, locked horns in a Test series and fans across both countries were excited to witness the great rivalry. 
With players like Mohd. Azharuddin, Javed Miandad, Abdul Qadir, Imran Khan and Kapil Dev in the draft, it surely looked like it would be one hell of a contest.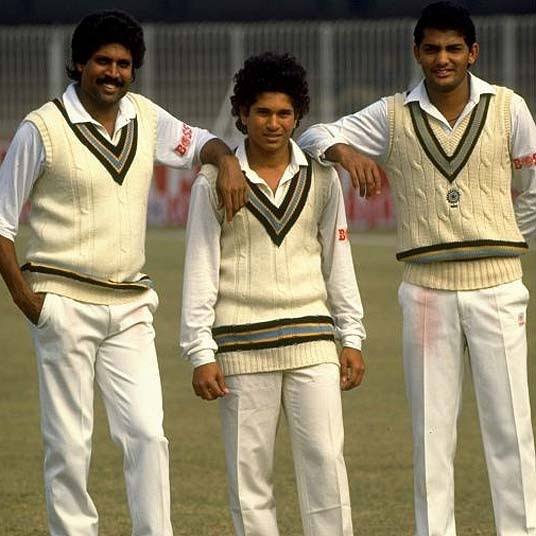 Apart from the stalwarts, two youngsters made their debuts. One for India, the other for Pakistan. 
What nobody knew back then, was that these two youngsters would go on to make history for their respective sides and treat cricket lovers to decades of entertainment down the line.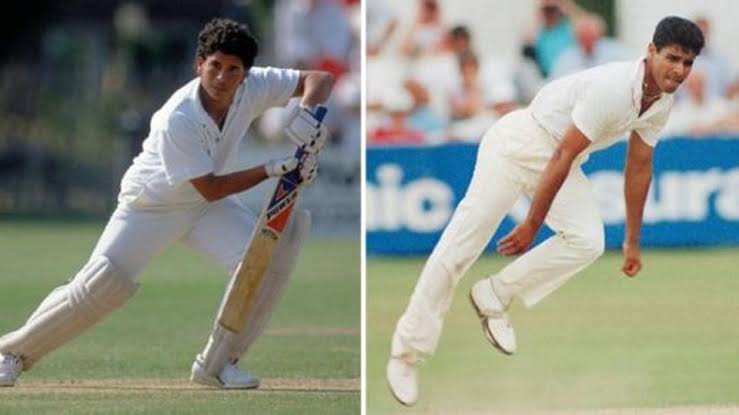 For India, Sachin Ramesh Tendulkar, a 16-year-old, earned his first Test cap. At the other end, a young 18-year-old pacer, Waqar Younis, made his first Test match appearance. 
Both, as we know now, excelled in their respective departments. The former, amassing 34,347 International runs, the other scalping 789 International wickets.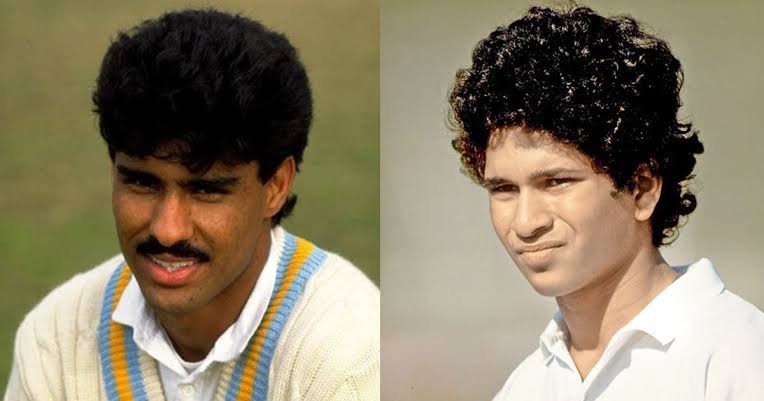 It may be a coincidence that both these players got their first Test cap in the same match but how they went from that point onward, was historic, to say the least.
When India went in to bat, Waqar Younis appeared a threat, just like he would for other batsmen throughout his career, and wreaked havoc in the opposition batting line-up. Waqar would go on to bowl 19 overs, scalping 4 wickets including that of Tendulkar's. 
His first spell to Tendulkar, included a few bouncers raining down like punches. 
Tendulkar would come back to score a much-valued 59 in the second Test match to prove a point. Eventually, it was the Test series in 1989 which set the foundations for both Waqar Younis and Sachin Tendulkar. 
Sachin went on to become India's best batsman in the coming decades, while Waqar captained his side and became the best opening pacer for his country. 

In Tests alone, Sachin Tendulkar completed 200 matches scoring 15,921 runs at an average of 53.8. 
On the other side of the border, Waqar Younis managed 373 wickets in 87 matches, becoming his country's second-highest wicket taker in Tests, just behind his partner-in-crime, Wasim Akram.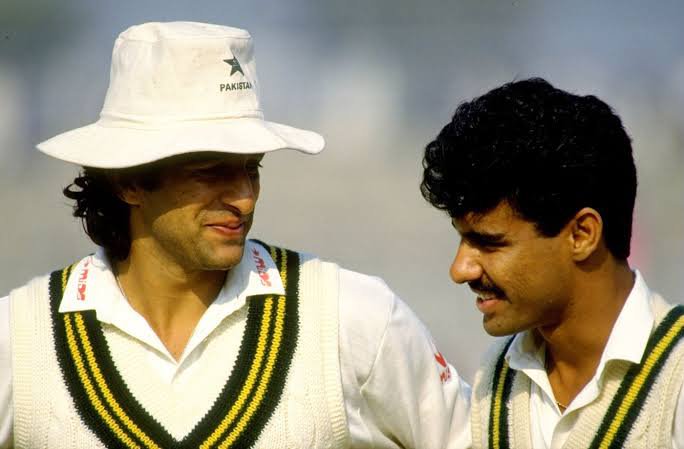 Both legends of the game, who also became World Champions with their countries, started by contesting against each other at a raw age and then matured into the finest players in the game of cricket. 
They would face each other on multiple occasions throughout their careers, including a match in Toronto in 2000, where Sachin smacked Waqar for two consecutive sixes followed by three consecutive boundaries in a single over.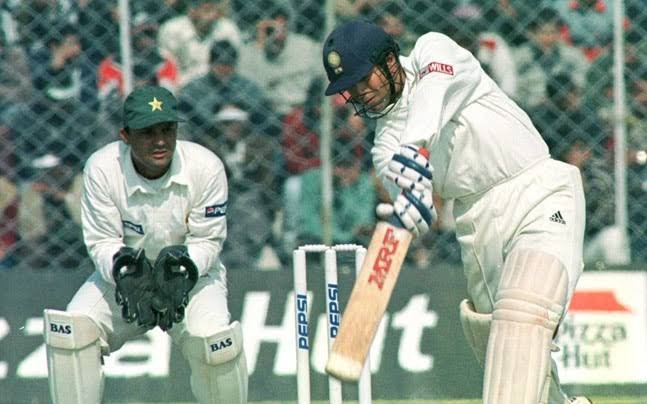 But that was only after Sachin struggled against the Sultan of Swing when India toured Pakistan in 1997. Waqar dismissed Sachin in absolutely brilliant fashion in Karachi. 
30 years later, it still gives me goosebumps to admire the genius of both Waqar and Sachin, which took them to new heights in International cricket and made them immortals for their sets of fans.