It has been 10 years since India crashed out of the 2007 World Cup after losing to Sri Lanka in the group stages – a day Sachin Tendulkar calls the 'worst' of his life. 
That day resulted in the batting maestro considering retirement from the sport – and in a tell-all interview with Mid-Day, he finally revealed who stopped him from taking the decision.
It was none other than the West Indies legend, Sir Vivian Richard.
"He stressed that I have plenty of cricket left in me and said, 'You are not going to retire now.' He had heard from a friend of ours that I was really depressed to a point that I was literally thinking of retiring. He told me that it's only a matter of time that I get back so don't take any decision now," Tendulkar said.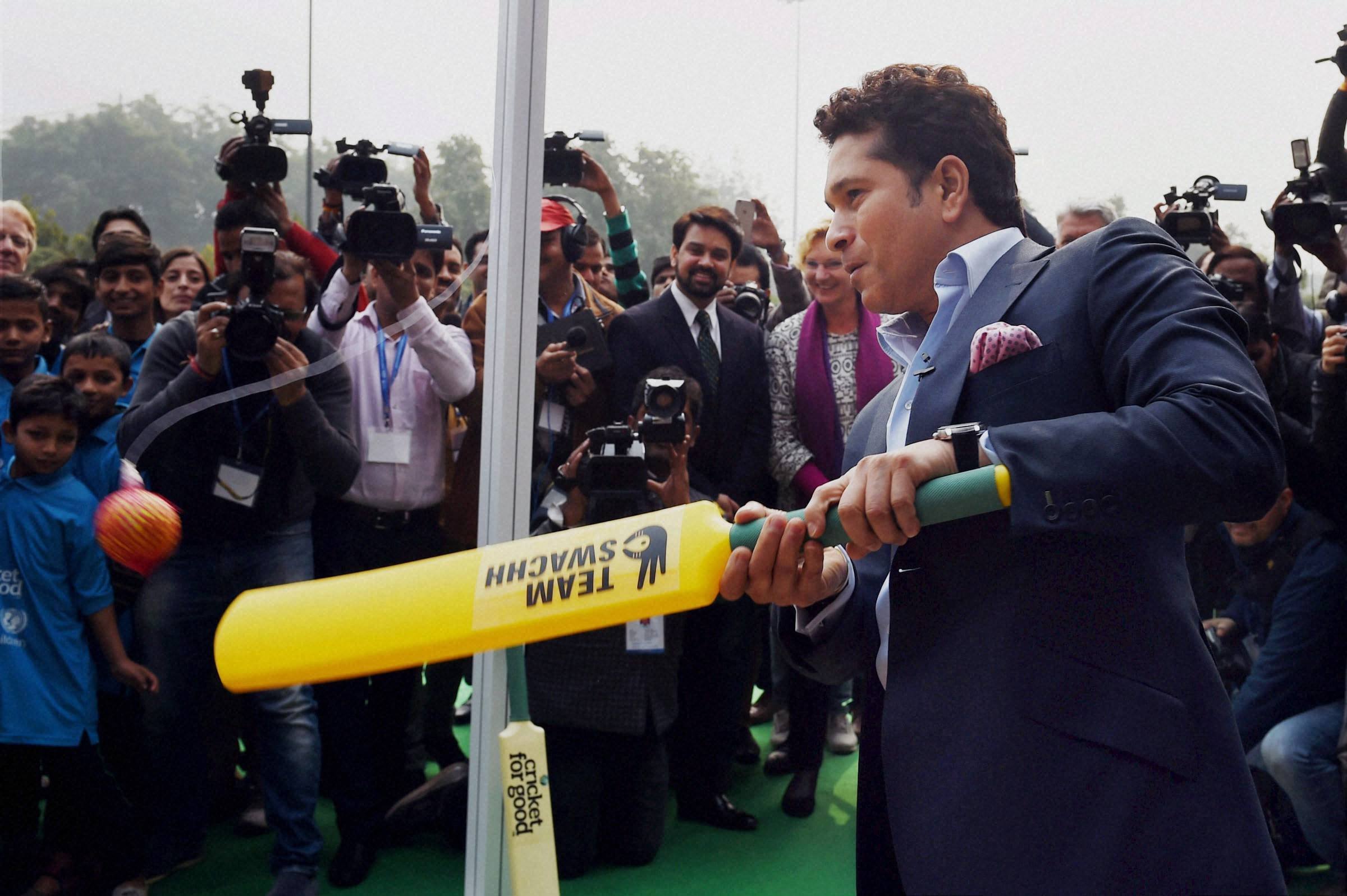 Just like Richards, Tendulkar eventually won the ultimate prize of the game later in his career. However, he mentions how he exactly felt after the defeats against Bangladesh and Sri Lanka had confirmed India's exit from the tournament – a massive upset considering their favourites tag.
"I was so disheartened. You feel terrible that the game which has shown you the best days of your life was now showing you the worst day of your life. I couldn't imagine cricket could do this to you. I felt really, really terrible. I felt low and I didn't leave home for quite sometime," he said.
But Tendulkar still refuses to believe that India were over-confident against Bangladesh. Instead he called the loss 'one of those uncertainties of the game'.
The knockout blow led to widespread changes in Indian cricket. Rahul Dravid became skipper for a Test series against England which India won and MS Dhoni stepped in soon after to lead the limited overs sides. Anil Kumble then became skipper of the Test side before Dhoni would assume leadership across all formats. And four years later, Tendulkar finally had his hands on the World Cup.
Click here to read the full interview on Mid-Day.