Sachin Tendulkar might not be playing any more professional cricket, but you can't keep the legend away from sports. Which is why it's no  surprise that he was there when India's stars of the Rio Olympics were recently felicitated.
And because in some ways Sachin too is like some of us, he decided to make the most of it by capturing the moment he shared with our country's top athletes at the games.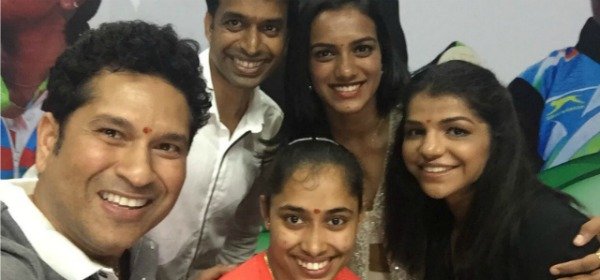 Sachin clicked this selfie with P. Gopichand, PV Sindhu, Sakshi Malik and Dipa Karmakar, and we're not sure who's more proud of whom. It's all good though. It's a selfie that trumps all other selfies. 
Hope this encourages us to back our athletes in any way we can. We're looking at you, Sports Ministry.