"On my right, Kidambi Srikanth, India. On my left, Sai Praneeth, India. Play!"
When the chair umpire uttered those words on Sunday in Singapore before the men's singles final, it was music to the ears of Indian badminton followers. It was a red letter day for India and it did not involve the names PV Sindhu and Saina Nehwal. India became only the fourth nation to field two men in the final of a Super Series event, a feat managed by China (a whopping 17 times), Indonesia and Denmark — all powerhouses of badminton.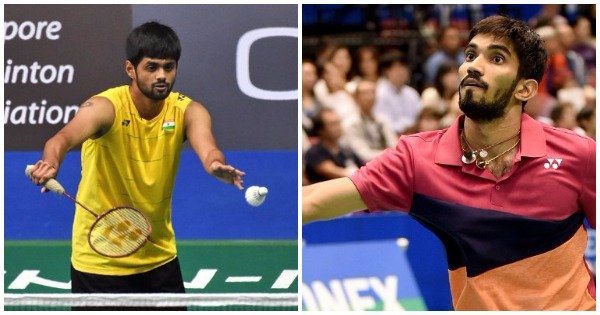 That the protagonists were the 4th and 5th best singles players in India, according to the world rankings, says a lot about the existing talent pool. Granted Srikanth was once World No. 3 and has already won two Super Series titles but his form since Rio Olympics (remember how ragged he ran Lin Dan before losing to the Chinese legend?) has been patchy at best. 
Eventual champion Sai Praneeth had the reputation of being the best shot-maker among all Indian players and hadn't even won a Grand Prix Gold (third rung of the badminton tournaments) title when the Singapore Super Series started. This was also his first final-four appearance in a Super Series.
So while Sindhu and Saina have repeatedly shown they belong to the very top of their trade, the same cannot be said for the Indian men. The fact that there are currently six Indian players in the top 50 of the men's singles rankings tells you the talent pool is deep but the fact that none of them are in top 10 and only one in top 20 tells you they are not pushing the best players in the world often enough.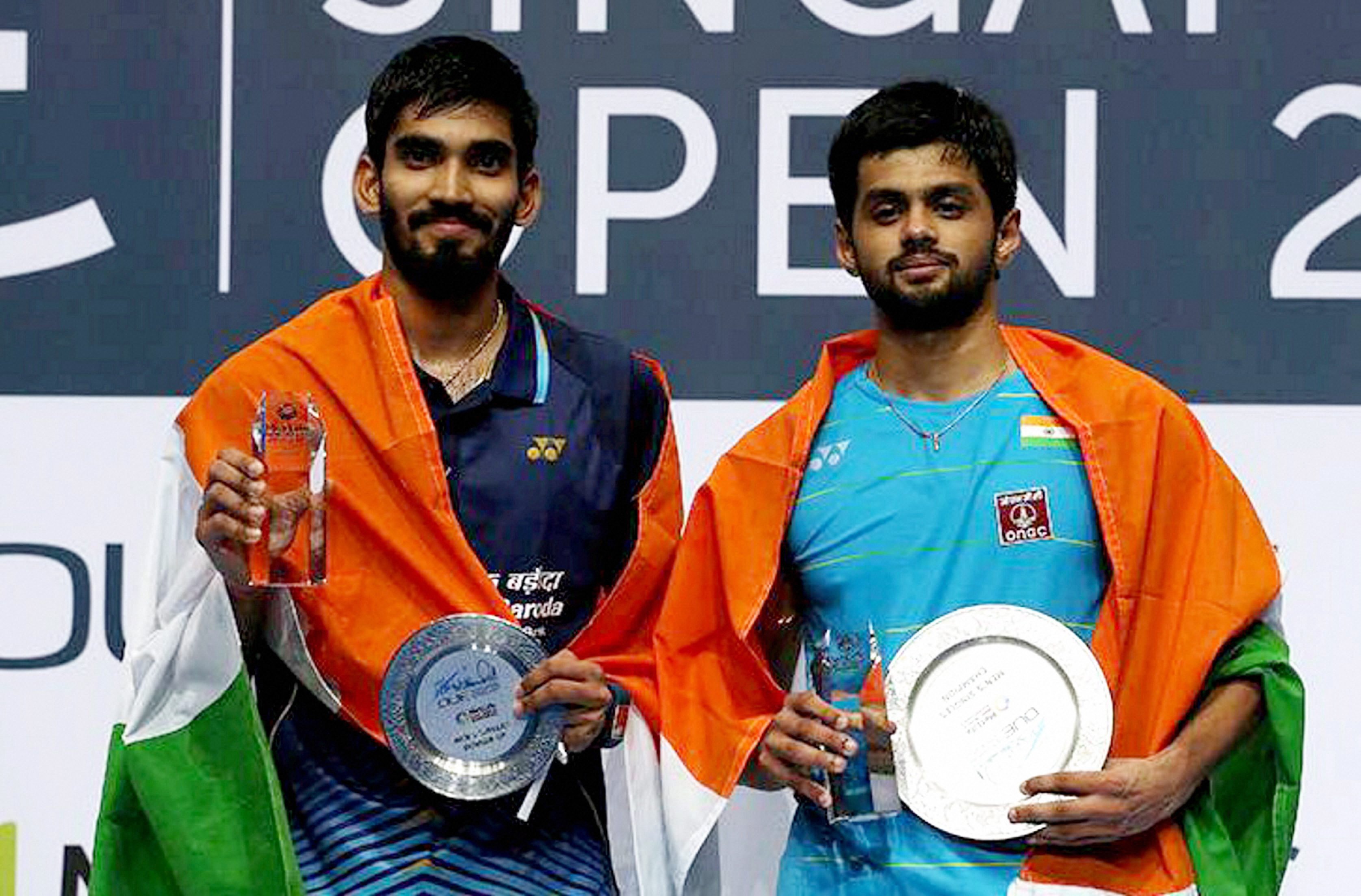 Sameer Verma defeated Denmark star Jan O'Jorgensen last year. Ajay Jayaram defeated current World No. 2 Viktor Axelsen in Malaysia just last week. And Sai Praneeth himself had the reputation of a giant slayer — the only active Indian player to have defeated the reigning World No. 1, Lee Chong Wei. But the trend among Indian men has been one major win in a tournament but not enough major tournament wins.
Speaking to ScoopWhoop News, nine-time national badminton champion Aparna Popat hopes that this is the beginning of the end of that trend.
"A win against a top player is the best way to get noticed. But after that, comes the tough part. To play 3, 4, 5 great matches back-to-back is the real challenge. The big wins have come early in the tournaments for our guys but they have not backed it up with wins in the later rounds, when the top players peak."
That doesn't mean that a victory for the more-talented Sai Praneeth against the more accomplished Srikanth isn't significant for the sport. In fact, it augurs well for the future. 
"It was an extremely significant day for Indian badminton. Everyone would have expected that the first time two Indian players take on each other in a final would be Sindhu and Saina. But to see Srikanth and Sai Praneeth do that is very heartening and came as a pleasant surprise," Popat adds.
Saina's bronze at the London Olympics was perhaps the starting point for what surely is the golden age for Indian badminton. In five years since, we have had a World No. 1, an Olympic silver medallist, Super Series Premier titles and now a final whose outcome was an Indian winner even before it started. On the flip side, it has been more than a year since an Indian male badminton player went this far.
"It's difficult to put a finger on why this hasn't happened more often. The international circuit is a difficult place and even if 2 or 3 per cent of your game drops, you end up losing a match. In spurts, our men have been good but the consistency that the top level calls for has been missing," says Popat.
She also points out, without taking any credit away from Srikanth and Sai Praneeth, that the match came at an event where the likes of Lee Chong Wei and Lin Dan and Chen Long were absent. But you can only beat the opponent in front of you and the duo did just that.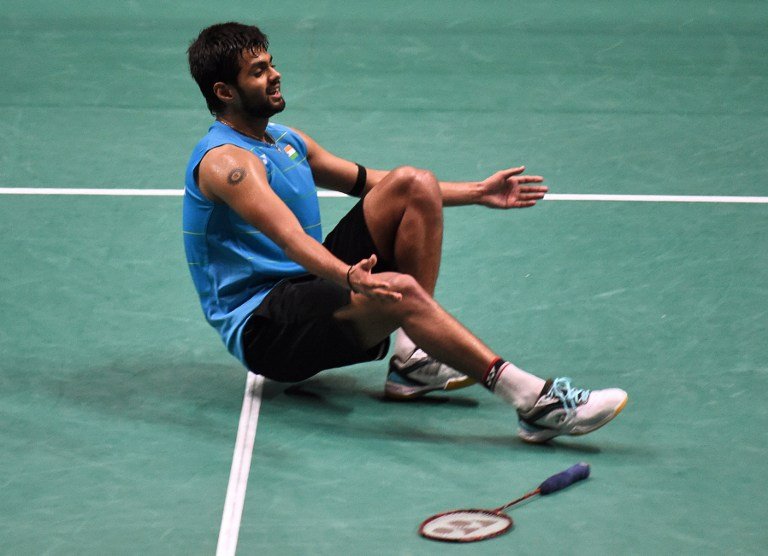 Pullela Gopichand is also an example of how one big win can create a massive ripple effect.
"All the top players start like that. Even Gopichand announced his arrival with a win against (1996 Olympic Champion) Poul Erik Hoyer Larsen in the Bundesliga. He defeated Allan Budi Kusuma, another Olympic champion, early in his career too. These are the wins that put him in the limelight and then came the famous All England title in 2001."
That's where the real challenge lies for the likes of Srikanth, Sai Praneeth, Prannoy, Ajay and the Verma brothers: Sourabh and Sameer. It's to take the confidence from one big win and convert them into titles. Srikanth and Sai Praneeth achieved that in Singapore, and it's now up to the rest to follow suit. 
Popat sums it up perfectly.
"It's a huge positive but it doesn't equate to more finals and more titles. It's a stepping stone. It's the beginning of a great trend but there is plenty of work to be done."
Sai Praneeth and Srikanth have set Indian badminton on a path to bigger things and that journey begins right now.