Let me tell you about a little boy called Sam.
The kid has cerebral palsy. He can only move around with a walker. Sometimes, he requires assistance and he has friends for that. But the brave 11-year-old wants to do it all on his own. He is a huge Manchester United fan. His legs aren't strong enough, but that hasn't stopped him from playing football. 
Because you don't need feet to play football. You need heart. And he has a heart of a lion.
Sam is a part of the Manchester United Foundation. And his inspiring story took him to the Theatre of Dreams, where his dream really came true. He met the likes of Paul Pogba, Zlatan Ibrahimovic and David De Gea. The United goalkeeper even gave him his goalkeeping gloves. 
This, ladies & gentleman, is Samuel.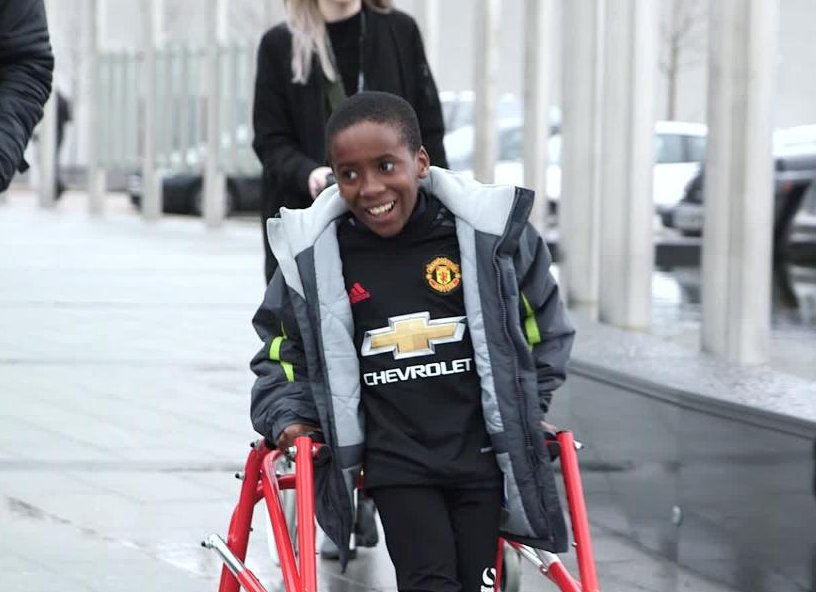 And this is his journey: 
No matter who you support, no matter which club you are fond of, you know that these are moments why we call football the beautiful game!