An India-Pakistan match without Sania Mirza getting trolled is something that's unlikely to stop in near future. Every time the two countries face each other, people either start questioning her loyalty towards India or begin blaming her for Pakistan's poor performances.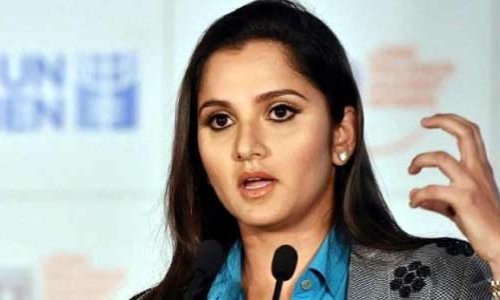 Time and again, she has reiterated that matches should be treated as matches but people are far from learning a lesson. Case in point:
Veena's accusations work on different levels. She not only raised a question on Sania's parenting skills (as if it's solely her job) but also accused her of being negligent towards Shoaib Malik's diet (as if he has no responsibility towards his own body).
Not the one to stay silent, Sania hit back at her and said it's not Veena's or anyone else's business. As for Shoaib's diet, she said that she is not Pak team's mother to be monitoring it.
Veena's tweet came in response to Sania giving clarification for a video that allegedly showed Shoaib, Sania and their child having dinner before Pakistan's match against India. Responding to same, Sania had said:
Putting a break on this spiralling controversy, Sania tweeted yesterday:
It is interesting how Sania becomes a topic of discussion irrespective of Pakistan's performance and unfortunate she has to justify herself for things like these.