Senior members of the Pakistan team, which is currently playing in the ongoing ICC Champions Trophy, have been told not to give any unsolicited advice to captain, Sarfraz Ahmed.
Pakistan's former captain and senior player, Muhammad Hafeez revealed this while talking to the media in Cardiff.
He said a big deal was being made out of the fact that seniors had been told not to give advice to captain, Sarfraz.
"The fact is that this was a policy decision taken during the time when Waqar Younis was our head coach," Hafeez said.
"It was decided then that only the captain and head coach will decide on the selection and strategy affairs of the team. Senior players will not give any input unless the captain approaches anyone for their advice."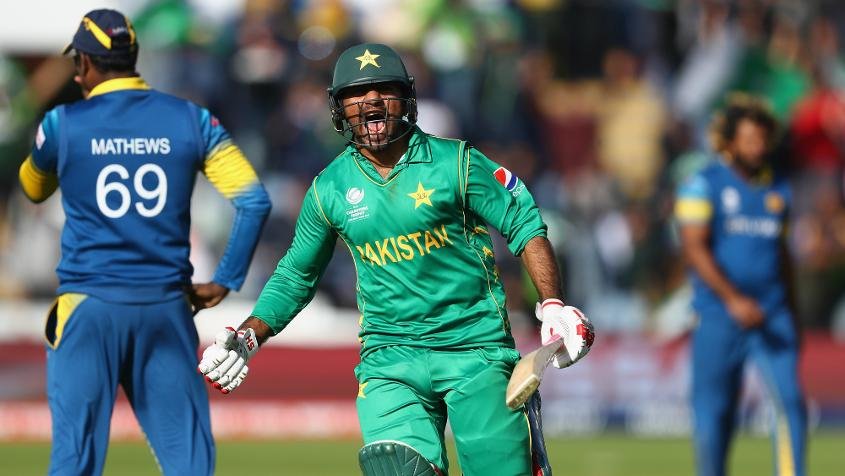 The Pakistan media had reported that head coach Mickey Arthur had instructed the players not to give any advice or tips to Sarfraz and he would do this himself if required.
Hafeez explained it was a policy decision to give space to the captain and allow him to take his own independent decisions.
"It was done to ensure that the captain was solely responsible for all decisions without any input from any senior players and if required he could himself ask for advice from other players," Hafeez added.
A lot has been made in the Pakistani media about the complete hold Arthur has over the national team and captain, Sarfraz.
After the heavy defeat to India, Sarfraz was criticized for not taking the right and bold decision on the field and for blindly following the plan laid out by the head coach.
In fact, a mentor of Sarfraz reportedly called up the Pakistan captain before the match against South Africa and told him to start taking his own decisions instead of listening to the coach all the time or else it would be his head on the line if things went wrong in the Champions Trophy.
Hafeez and Shoaib Malik who appeared in his 250th ODI against Sri Lanka are the two senior most players in the team.
Hafeez also defended Sarfraz for not giving him a bowl against India.
"I was there available but it is the captain who is the one who calls the shot and he does what is best for the team in any given match," he said.
Feature image source: ICC