Superstar athlete Serena Williams promised she would be back on the court after becoming a mom, with her baby hopefully cheering her on.
Williams spoke playfully and candidly about family, competition, and her accidentally unveiled pregnancy during an on-stage chat with journalist Gayle King at the TED Conference here last night.
Williams said she had made a practice of taking a photo of herself each week, to document the progress of her pregnancy, when she accidentally posted a picture of herself in a swimsuit on social media.
She had shared the news with only a few people until the now widely seen image.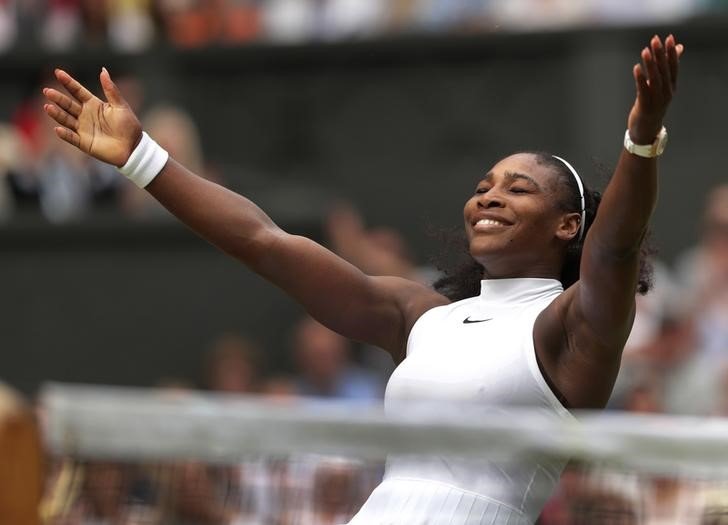 "You know how social media is; you press the wrong button and there it is," Williams said with a laugh. "I had been so good about it and this one time I slipped."
Williams said she learned she was pregnant just two days before the Australian Open, which she went on to win.
She told of being nervous about playing, uncertain whether it would be too dangerous for her or the baby.
Williams said she played differently, shutting out fatigue and stress. Everyone expected her to win the tournament, and few knew she was a mom-to-be.
"I had to take any negative emotions, bottle them up and figure out what the next step was," Williams said.
She won her record-setting 23rd Grand Slam title at the Australian Open in January — where she beat her elder sister Venus in the final.
Kelly Bush Novak, Williams' publicist, had said this week that the US star "looks forward to returning in 2018" and that was echoed by her coach Patrick Mouratoglou.
Williams is due to give birth in September, the month she turns 36 years old.
"I definitely plan on coming back," Williams said of her tennis future.
"My baby is going to be in the stands, hopefully cheering for me and not crying too much."
In December, Williams announced her engagement to tech entrepreneur Alexis Ohanian and will not play again this year.
She said that the next chapter in her life will include her baby, staying fit, playing tennis and working on her fashion line.
Feature image source: Reuters