92 minutes, 48 seconds. 
Every Real Madrid fan knows the importance of this. It was the 2014 Champions League final and Real was trailing against Atletico Madrid deep into injury time. There were 2 minutes left on the clock. The likes of Cristiano Ronaldo, Gareth Bale, Karim Benzema and Angel Di Maria were all on the pitch for Madrid. But the team was still a goal down and mere seconds away from losing.
Fans were on the edge of their seats, fearing what seemed like inevitable defeat. Opponents were nervous and excited. They were in touching distance of glory.
Then Real got a corner kick. Luka Modric lobbed it into the box. Ronaldo tried to jump, but the ball was already over him. Bale's jersey was held onto by an Atletico defender, preventing him from jumping, and then suddenly out of nowhere came the miracle – Sergio Ramos. With all the power he could muster, he sent the ball flying into the bottom corner and the stadium erupted.
The clock read 92:48 or 90 + 2:48.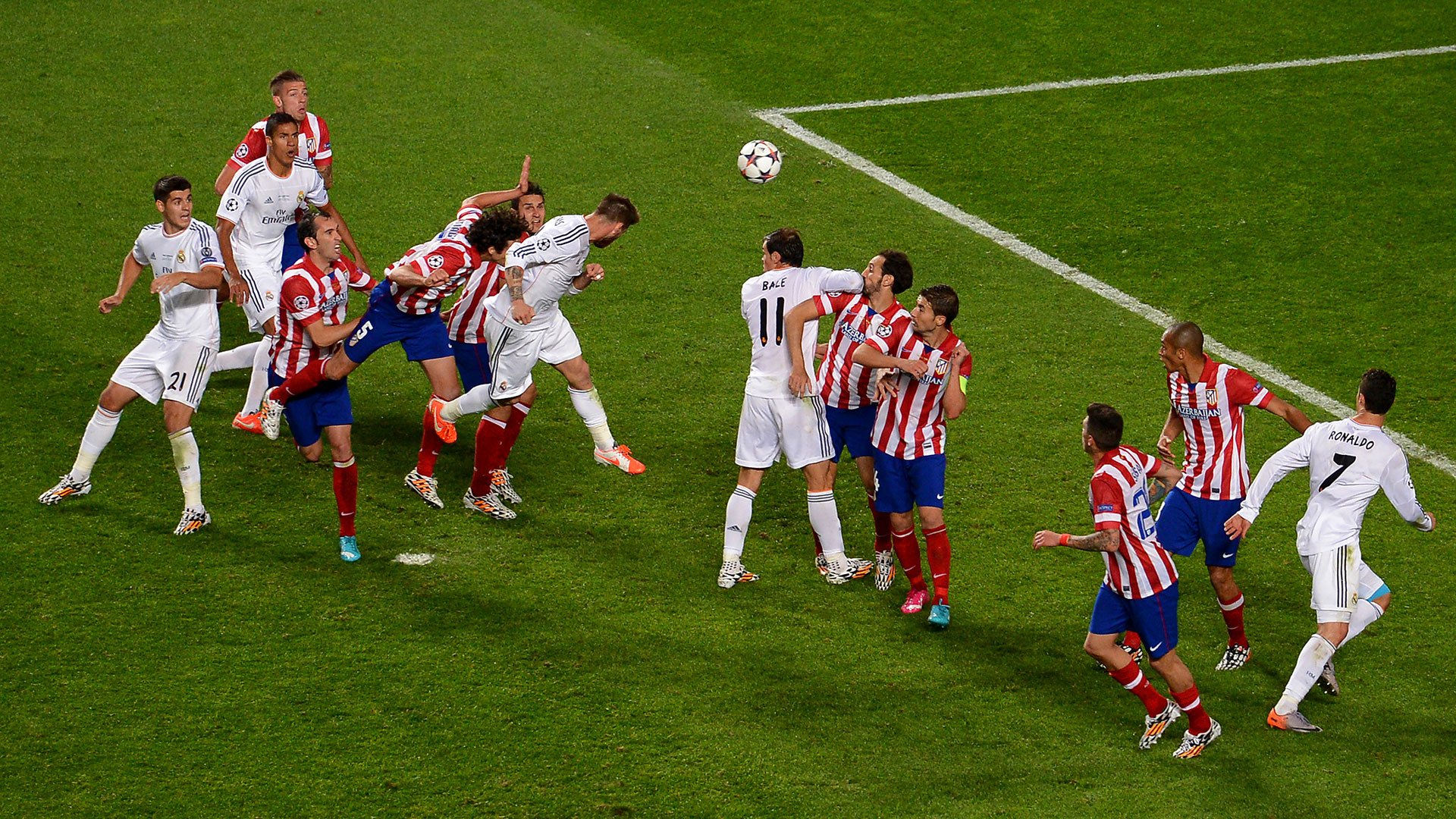 They went on to win the biggest prize in club football. That's where the Ramos era began. But not everyone paid attention. With Messi & Ronaldo running around, who would, right? The era was a blur alongside other greats of the game.
He did it again in the 2016 final, against the same opponents. He equalised for Real as they went on to win their 11th Champions League title. And then in the UEFA Super Cup final, he equalised in the 93rd minute, taking the game to extra time where Real went on to win 3-2. His eye for late, late goals is uncanny. 
But it isn't just about grabbing goals, he is arguably one of the best defenders in the world too. Not to mention, he is also captains Real Madrid. Leading (and controlling) a team of supreme stars on the field is not an easy job.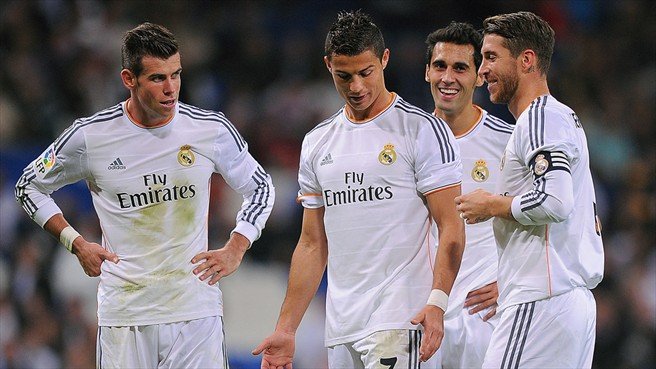 The wonderful thing about him is that it's like he waits for the last moment, when no one expects it. He hits the opponents so late that they have no chance of getting back up. 89th minute, 92nd minute, even 93rd. That's just border-line freaky in a 90-minute game. Living on borrowed time, with one leg in the grave and then suddenly springing back to life. 
He performs when names like Ronaldo and Bale fail to deliver. But the thing is, he's a defender. He gets dirty, slides into challenges, ruins his reputation, gets sent off, gets ridiculed, but covers every blade of grass just to stop that ball from entering his goal. And when he's not doing that, he's at the other end, scoring goals when called upon.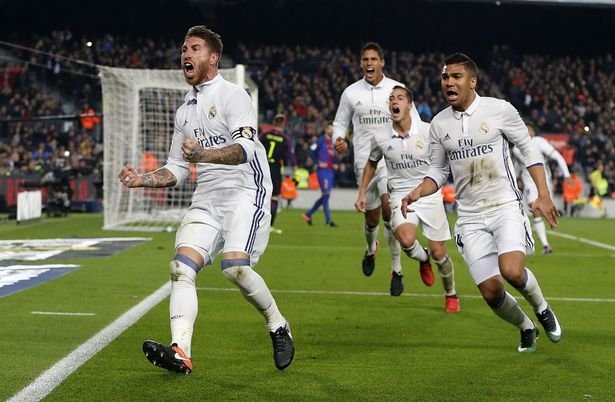 But we aren't attracted to defenders, are we? They are the engines of a sports car, not the plush interiors and cushioning. We enjoy the drive, the speed, the torque, the looks. All of which points to the goal scorers, the strikers. His job is to see his team through, but never to strive for the spotlight. Of course, it falls on him too. But not as often as it should.
Before Ronaldo and Messi made the trophy their personal property, the last defender to win the Ballon d'Or was Fabio Cannavaro in 2006. He won the World Cup that year. But Phillipe Lahm, who captained the World Cup-winning German side and the German league-winning Bayern Munich in 2014, did not get the award. Because, Ronaldo. And also because it has now become a goalscorer's trophy, not an overall evaluation of an individual (not taking anything away from Messi or Ronaldo). 
It is true, goals win matches. But saving them does too. And Ramos does both. In important matches, time and time again.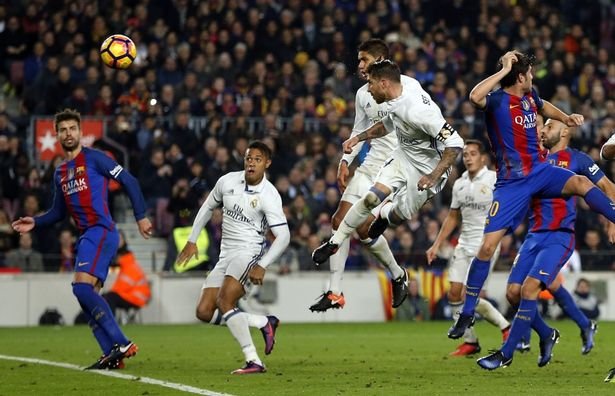 Sergio Ramos is a no-nonsense, straightforward guy. Defend, score, win. He has won a World Cup, 2 Euros, 4 Spanish league titles, 3 Champions Leagues trophies, 3 UEFA Super Cups and even 3 Club World Cups . This season he'll could win the Champions League again and who knows perhaps the World Cup as well. 
He has held every team trophy there is to hold and even though he has been at his absolute best this season, he will never hold the Ballon d'Or. For the simple reason that he is a defender. And that just sucks. 
Because, whenever called upon, he is more than a defender, he is the miracle and he is the saviour.